EHF European Cup
IK Sävehof enter with modest expectations
IK Sävehof enter with modest expectations
IK Sävehof have been Swedish champions 13 times. They have been in the Women's EHF Champions League Group Matches eight times, reaching the main round on three occasions.
IK Sävehof also started this season in the Women's EHF Champions League after reclaiming the Swedish championship from H 65 Höörs HK last season.
After finishing fourth in Group B of the EHF Champions League, the Women's EHF Cup Group Phase is now on the menu for the large club from the Gothenburg area.
Despite their rather dominating position in women's handball in Sweden, Sävehof's ambitions are rather modest. Finishing in the top three in the domestic league, reaching the final of the Swedish championship play-offs and gaining as many points as possible in the EHF Cup Group Phase are Sävehof's objectives for this season.
Positive development for young players
Playing in the EHF Cup is not a new experience for Sävehof, but the Swedish club have never made it any further than the group phase in the competition.
Still, head coach Rasmus Overby is looking forward to entering the competition once again.
"IK Sävehof have been playing EHF Cup before. However, for many of our players and for me as a coach it is the first time. The EHF Cup is a good challenge – and it will develop our young players and give us experience we can use in our national league," he said.
Hard to progress any further
While he has a positive outlook on the challenge ahead, Overby believes it will be hard for Sävehof to progress any further than the group phase.
"We are looking forward to continue play matches on a high level.
"The EHF Cup is a very good challenge for us, and we will try to do our best against the very good teams we are going to meet.
"I think Siófok and Herning-Ikast are a bit better than Metzingen and we are, however," said the Danish coach.
When asked about his personal favourites to win the EHF Cup this season, Overby said: "I think Craiova and Team Esbjerg are two very good teams and Craiova have the title to defend."
IK Sävehof (SWE)

Qualification for the EHF Cup 2018/19 Group Phase: 4th place in Group B of the Women's EHF Champions League

Newcomers: Tilda Olsson (Skövde HF), Nina Dano (Torslanda HK), Elin Karlsson, Ella Frykmer and Lina Cardell (all Sävehof Akademi)
Left the club: Ida Oden (retired), Julia Eriksson (Randers HK), Julia Walstern (Kungälvs HK), Amanda Thorp (Skara HF), Filippa Nyman (Skövde HF)
Coach: Rasmus Overby (since 2018)
Team captain: Linnea Pettersson
Opponents in the group phase: TusSies Metzingen, Herning-Ikast Handbold, Siófok KC Hungary in Group B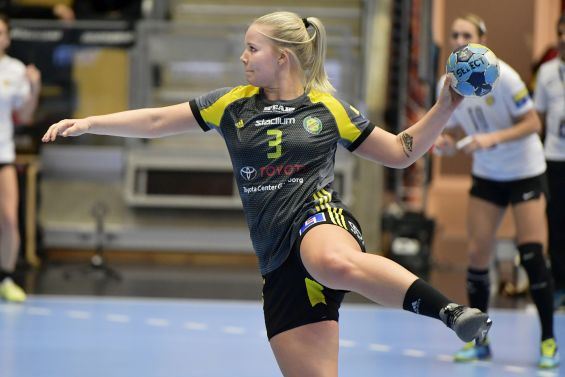 Women's EHF Champions League records:
Main round (3): 2013/14, 2014/15, 2015/16
Group matches (5): 2007/08, 2010/11, 2012/13, 2016/17, 2018/19
Qualification tournament (2): 2006/07, 2011/12

Women's EHF Cup records:
Group phase (1): 2016/17
Round 4 (1): 2009/10
Round 3 (1): 2006/07
Round 2 (1): 2008/09

Other European Cup records:
Cup Winners' Cup:
Last 16 (1): 2011/12

Swedish league: 13 titles (1993, 2000, 2006, 2007, 2009, 2010, 2011, 2012, 2013, 2014, 2015, 2016, 2018)
Swedish cup: No cup competition in Sweden

Read about the other Group B clubs featured in the Women's EHF Cup countdown series here:
#1 Siófok KC Hungary
#7 TusSies Metzingen
#10 Herning-Ikast Handbold