EHF Champions League
Jurecki: "I belong to the players who don't have to end at 35"
Jurecki: "I belong to the players who don't have to end at 35"
The common trend among experienced players is to come back to their own countries in order to spend the last few years of their careers at a domestic club.
Michal Jurecki never belonged to the common people. At age 22, he left to Germany before returning to Poland three years later to help become Kielce become a leading club.
So far with Kielce, he has won six Polish league titles and seven cups. In the VELUX EHF Champions League, he twice took third place and, of course, gained the most precious trophy once, in 2016.
This season, they face PSG in the quarter-final, with the first leg being played as ehfTV.com Match of the Week in Kielce on Saturday at 18:30 hrs (live on ehfTV.com).
His recent announcement that he will leave for Germany again after next season rocked the European handball scene. In just over a year, he will join Maik Machulla's team of SG Flensburg-Handewitt, where he will replace one of their biggest stars, Rasmus Lauge.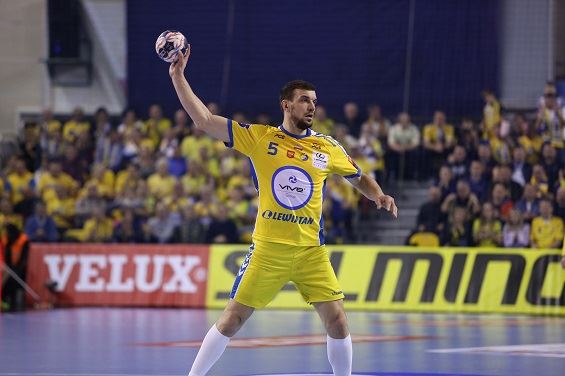 Speaking to ehfCL.com, Jurecki shares the reasons behind his decision and his intentions for the rest of his time in Kielce.
ehfCL.com: Why did you decide to sign a contract with Flensburg?
Michal Jurecki: Main reason was the fact that Kielce are rejuvenating the team and I received an offer only for one year after the end of the current contract in 2019. I feel very well physically and I still want to play on the highest level for a longer time, so I expected a two-year-contract. But I absolutely understand and respect the decision, and I don't have any problems with that. Meanwhile, Flensburg offered me a two-year deal. I was very happy about that and I wanted to use it, because it means I will still play at the top. That is what I care about most.
ehfCL.com: Did Flensburg manager Dierk Schmäschke influence your decision?
Michal Jurecki: For sure, we know each other well from Hamburg. I didn't spend a lot of time there, but I recall him very well. I was talking to him and to Maik Machulla before signing a contract. They both pictured me a vision of the team in the future.
ehfCL.com: What does the vision say about your role in Flensburg? In Kielce your position is firm as you are the captain and driving force of the team and in Machulla's team you will be a newbie.
Michal Jurecki: Yes, I will be a newbie in the team, but not in the Bundesliga. I know that coach Machulla also wants to rejuvenate the squad, he already signed some contracts, but still he needs some old hands with experience. In some way I am to replace their No. 1 star, Rasmus Lauge, who leaves to Veszprém. I am really pleased that they trusted me so much. Such a role after years in Kielce is nothing new for me.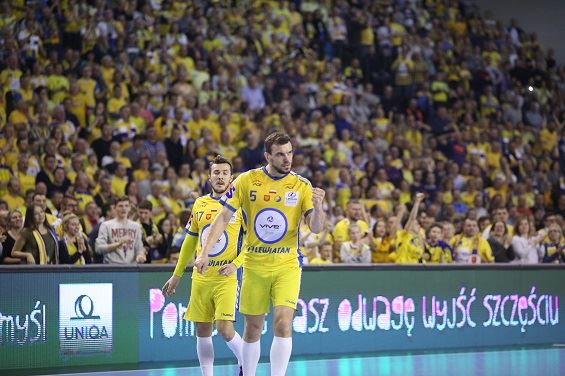 ehfCL.com: But after years in the Polish league, which is weaker than the Bundesliga, will it be easy for you to adapt to the conditions where in each match you need to give 100 percent to win?
Michal Jurecki: Definitely it will be easier due to the fact that I already know the Bundesliga and Germany. I know the language, so from the very beginning I will be able to focus only on sports aspects. I still have a lot of inner power. I am a professional always giving 100 percent in trainings. I know what regeneration and a proper diet is about. These all are things that allow me to keep the level for a long time. There are players that finish their careers at the age of 33 or 35, but there are also players older than me still playing in the clubs like Flensburg, Rhein-Neckar or Kiel. In my opinion I belong to the bunch of these, who don't have to end at the age of 35.
ehfCL.com: And what about changing the cultural environment?
Michal Jurecki: I have never had problems with that, I can easily fall into each line. I am very happy about that journey. When I was leaving to Germany for the first time, I didn't think that I would come back after three years. I thought I would spend a huge part of my career there, but it turned out that in Kielce the team with aspirations for the Champions League was being built then. I wanted to be a part of it. But still, at the back of my head there was a will to play in the Bundesliga.
ehfCL.com: You still have more than a year to go. What do you want to achieve with Kielce before leaving?
Michal Jurecki: It is easy to say that I would like to win everything what is possible! (laugh) But it will be very hard. Right now we have Paris ahead of us, the team that are a favourite to win the whole competition, not only to make it to the FINAL4. On the other hand – they have to, we can. We want to focus on ourselves, to play the first half in our Legion Hall the best we can and then start thinking about the second leg. In the next season I would like to fight for all three trophies as well. I would like to say good bye to Kielce worthily. Definitely I will not think about my move to Flensburg before it happens, I still want to give 100 percent to Kielce.