World Championship
Narrow games decide Women's Junior World Championship Qualification
Narrow games decide Women's Junior World Championship Qualification
The good run for Dutch teams in women's handball continues.
After the women's team had won silver at the World Championship 2015 in December and qualified for 2016 Olympic Games over the weekend, the nation's women's under-20 team contributed their fair share to the success story - albeit with a bit of luck on their side.
In Group 4 of the Women's Junior World Championship Qualification they came out on top only courtesy of the better goal difference compared to Serbia. Both teams had finished the tournament on five points after three matches.
Following a 25:25 draw when both teams had met on Friday, Serbia's 34:20 win against Bosnia-Herzegovina and their 22:21 win against Portugal were not enough as Netherlands beat Portugal 28:24 and then - figuratively speaking - steamrolled Bosnia-Herzegovina 50:13.
In Group 1 Croatia built the base for a successful qualification with a 24:17 win against Norway on Friday and confirmed their berth with wins against Greece and Switzerland.
Despite the early loss, Norway also qualified following wins against Greece and Switzerland as Group 1 was one of two only from which the top two teams qualified.
The other one was Group 3 from which Hungary with three wins from three matches and Austria with three points made it to the final tournament in Russia in summer.
The field of successfully qualified teams was completed by Germany, who won the tournament in Group 2, France, winners of Group 5, Spain, winners of Group 6, and Montenegro, the winners of Group 7.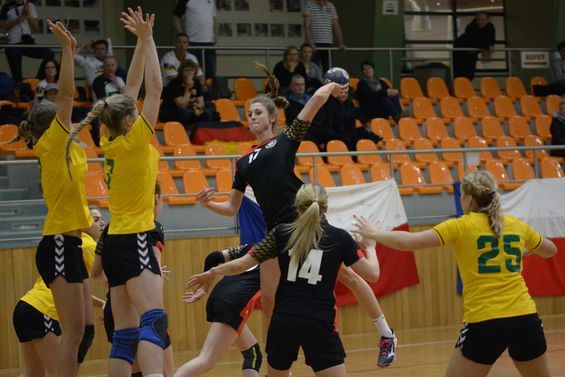 Photos: CHF / Josef Petrica