EHF European Cup
Nykøbing back where their European adventure started
Nykøbing back where their European adventure started
In the 2016/17 season, Nykøbing Falster Håndbold – NFH made a successful debut in Europe.
In the same season, the team from the far south of Denmark reached the semi-final of the Women's EHF Cup and won the Danish championship for the first time.
After last season's EHF Champions League adventure which took them to the main round of the competition, Nykøbing are back in the EHF Cup this season and have qualified for the group phase.
The team from the island of Falster are chasing the championship play-offs in the Danish league as well as a ticket for the knockout stage in the EHF Cup.
Hoping to finish at least second
Naturally, their next objective is to qualify from the group phase.
"We hope to become at least number two in the group, but there are no expectations whatsoever because we do not quite know our opponents well enough. All the teams in the group phase have quality, and it will, therefore, be a long and hard tournament until the end", said Nykøbing's head coach Jakob Larsen – who sees huge potential for development in taking part in the EHF Cup.
"From my point of view, the level is just going up on a lot of the women's teams all over Europe. We look forward to playing the group matches and will do everything we can do to qualify for the quarter-finals. If we do so, I think the club can benefit from it according to sponsors and the overall set-up in our club," said Larsen.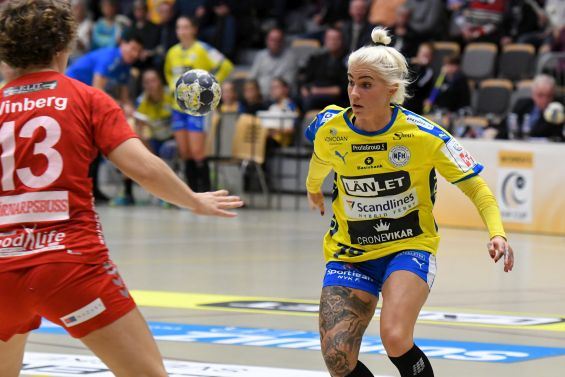 Romanian favourites
The Nykøbing team are still built around playmaker Kristina Kristiansen, and the team's performances have improved again after she returned from being sidelined with a broken hand.
While Kristiansen is back at full strength, however, Nykøbing are weakened without Swedish left back Johanna Westberg due to pregnancy.
This might be one of the reasons why the head coach does not see his own team among the favourites to win the competition this season, although he has quite a lot of faith in the Danish teams in general.
"I think that last year's champions SCM Craiova have good possibilities again to reach the top. From Denmark, I think one or two of the four teams have a good chance to reach a semi-final. The Danish league is close and good. So the teams are used to playing a lot of tight games. It can be an advantage in the group phase," said Larsen.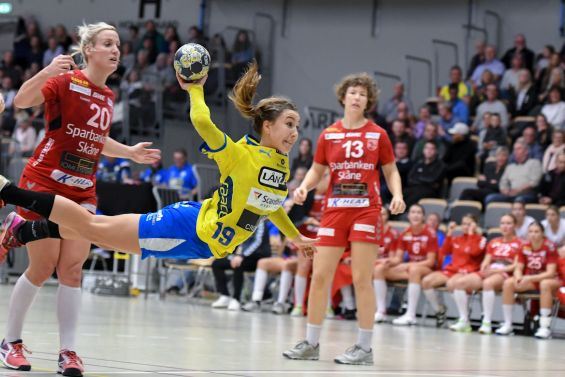 Nykøbing Falster Håndbold – NFH (DEN)
Qualification for the EHF Cup 2018/19 Group Phase:
Qualification Round 2: 58:48 aggregate win against IUVENTA Michalovce (SVK)
Qualification Round 3: 54:47 aggregate wing against H 65 Höörs HK (SWE)

Newcomers: Sakura Hauge (Vipers Kristiansand), Isabella Fazekas Jakobsen (Ajax København), Dione Housheer (VOC Amsterdam), Line Skak (TTH Holstebro), Yui Sunami (Japan)

Left the club: Mie Sørensen (Molde HK), Sarah Iversen (HIH Herning Ikast), Tiril Merg (Skrim Kongsberg), Celine Lundbye (Aarhus United)

Coach: Jakob Larsen (since 2017)

Team captain: Anna Lagerquist

Opponents in the Group Phase: HC Podravka Vegeta, SCM Craiova and Super Amara Bera Bera in Group D

Women's EHF Champions League records:
Main round: 2017/18

Women's EHF Cup records:
Semi-final: 2016/17

Danish league: 1 title (2016/2017)
Danish Cup: 0 titles
Danish Super Cup: 1 title (2017)
Read about the other Group D clubs featured in the Women's EHF Cup countdown series here:
#3 HC Podravka Vegeta
#13 Super Amara Bera Bera
#16 SCM Craiova