Olympic Games
France and Croatia crowned EYOF champions
France and Croatia crowned EYOF champions
Handball was a hit at the European Youth Olympic Festival in Baku, Azerbaijan as both men's and women's under 17 competitions provided drama and top quality action.
When France and Netherlands met on the opening day of the women's preliminary round, little did they know that they would be competing for gold five days later.
The Dutch stormed to a 31:27 win in the first match and it looked to be going a similar way halfway through the final as they held a 12:9 lead at the break.
However, France's top scorer in the competition Lena Grandveau had another big performance in her, scoring seven goals as they turned the tables and grabbed gold with a 23:21 victory.
Women's 17 Final Ranking
Gold – France
Silver – Netherlands
Bronze – Hungary
4. Switzerland
5. Romania
6. Spain
7. Czech Republic
8. Azerbaijan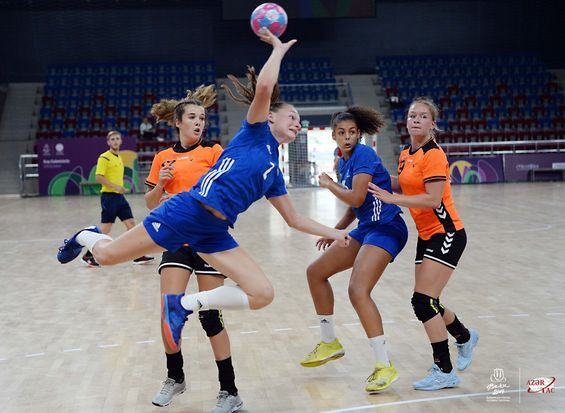 Golden boy Grubisic
Croatia clawed their way through the preliminary round with one win, one draw and a loss, but that was just the beginning of the drama in the men's competition.
Even extra-time could not separate them and Denmark in their semi-final, a match which was a shootout between Denmark's Thomas Sommer Arnoldsen (16 goals) and Croatia pair Fabijan Grubisic (13) and Ivan Barbic (12). Croatia won an incredible penalty shootout 3:0 and set up a final against Germany.
Competition top scorer Fabijan Grubisic popped up with another big performance with eight goals as Croatia came out on top 29:28 in front of 2,560 spectators.
Men's 17 Final Ranking
Gold – Croatia
Silver – Germany
Bronze – Denmark
4. France
5. Iceland
6. Slovenia
7. Serbia
8. Azerbaijan