EHF Champions League
Big name left handers on the move
Big name left handers on the move
After ehfCL.com presented the most important transfers in the top women's clubs in Europe last week, now - right before the start of the knock-out stage in the VELUX EHF Champions League - it is time to put the spotlight on the men's powerhouses.
One trend is clear: The transfers are announced earlier and earlier. For example, the moves of Sander Sagosen, Tobias Reichmann and Alex Dujsheabev Dovichebaeva were announced more than a year before they are to be executed. This trio are among the top transfers of this summer.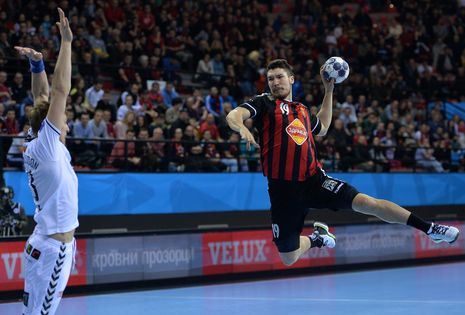 Norwegian EHF EURO 2016 and IHF World Championship 2017 All-star team member Sagosen, who was hunted by a fistful of top clubs, will move from Aalborg Handball (Denmark) to Paris Saint-Germain. German EURO 2016 champion and All-star Team Member Reichmann will return home from the defending Champions League title-holders Vive Tauron Kielce to MT Melsungen. Finally, Dujshebaev will leave HC Vardar to join his father in Kielce.
After a huge left wing rotation in the previous season -Rivera from Nantes to Barcelona, Sigurdsson from Barcelona to Löwen, Klein from Kiel to Nantes- this year the list of top transfers is full of left handed players. Right back Dujshebaev will be replaced by 2,13 metre tall Latvian Dainis Kristopans, who arrives to Vardar from HC Meshkov Brest.
Macedonian legend and goal machine Kiril Lazarov will leave Barcelona to join HBC Nantes. He will be replaced by Slovenian World Championship bronze medallist Jure Dolenec (from Montpellier HB) in the right back position for the Catalans. Left handed Melvyn Richardson, son of Jackson Richardson, is supposed to fill Dolenec's shoes at Montpellier. Kielce made another major transfer by replacing right wing Reichmann with Europe's top talent Blaz Janc, arriving from RK Celje.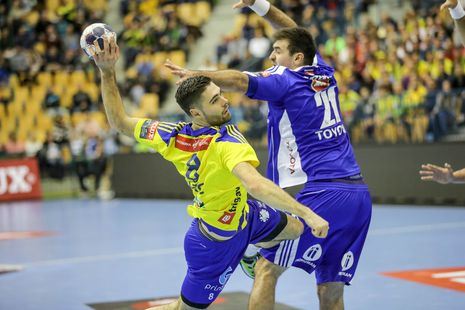 Füchse Berlin and Telekom Veszprem swap their right backs, as Norwegian World Championship silver medallist Kent Robin Tönnesen will move to Lake Balaton, while former Croatian international Marko Kopljar will join his country fellow Jakov Gojun in the German capital. Flensburg's Swedish right back Johan Jakobsson will return to IK Sävehof. Last but not least, French right back Xavier Barachet will move from PSG to Saint-Raphael.
But it is not only left handed players, who are looking for new challenges - for example, some experienced Champions League goalkeepers will change sides, like Spanish Rodrigo Corrales Rodal, who will leave Orlen Wisla Plock to join Thierry Omeyer at PSG, or Croatian international Ivan Stevanovic, who will move from RK PPD Zagreb to Kadetten Schaffhausen. Montenegrin Nebojsa Simic will transfer from Swedish champions Kristianstad to Melsungen in Germany.
Alex is not the only family member with a new club in the next season, as his younger brother Daniel Dujshebaev Dobichevaeva signed a five-year contract at Kielce, but will have his first two seasons "to learn and improve" at Celje.
Besides Dolenec, Barcelona also signed another current Montpellier player, French line player Ludovic Fabregas -the Champions League record winners won the hunt for another European top talent.
Some East or Southeast European shooters are also on the transfer list, like the two Russian internationals Pavel Atman (moving from Brest to TSV Hannover-Burgdorf) and Dmitry Zhitnikov (from Plock to Pick Szeged). Atman's successor is Serbian international Petar Djordjic, arriving from Flensburg. Another player leaving Flensburg is Danish left wing Anders Eggert Magnussen, who returns home to join Skjern Handbold.
A left wing to climbing the ladder is Swedish youngster Jerry Tollbring. The IHF World Championship 2017 All-star Team member will transfer to Rhein Neckar Löwen, where he will replace outgoing Macedonian Dejan Manaskov, who signed for Veszprem.
As mentioned before -the transfers are announced earlier and earlier. Here are three of the biggest names, who have already been annouced to join new clubs in 2018: French double World Champion Kentin Mahe will leave Flensburg to join Veszprem, German EURO champion Hendrik Pekeler will return from Rhein Neckar Löwen to Kiel, while Kielce's Croatian wing Manuel Strlek will join Veszprem too.