Croatia seek consistency on their way to the top
It is hardly a secret that a real handball force has to maintain continuity at major competitions. Despite two final appearances Croatia have never won EHF EURO gold, and the two-time Olympic champions even missed out on the podium at the EHF EURO 2014 and the World Championship 2015.
However, head coach Zeljko Babic has a plan to get them back to the very top starting from the HEP Cup at the beginning of November, which was in his words "the initial preparation" for the EHF EURO 2016.
Babic surprised many by excluding the two most experienced players from his HEP Cup selection – Ivan Cupic and Igor Vori. However, the primary focus of the preparation tournament was on addressing the problem areas identified in the previous matches, as well as extending the pool of players for the national team selection.
Sign of things to come
Having organised the HEP Cup with their EHF EURO 2016 group opponents in mind, Croatia selected rivals to emulate their opponents in two EHF EURO 2016 opening matches.
FYR Macedonia were seen as ideal opponents to emulate the peril posed by Norway playing the shallower 6-0 defence, while Montenegro's 5-1 approach has a lot in common to one of Belarus' strongest assets.
Sinking FYR Macedonia 29:21 (17:12) and recording a comeback win against Montenegro, 28:23 (10:12), Croatia triumphed in both of their matches to win the HEP Cup in front of the home fans.
If the winning performance is anything to go by, Croatia are well on their way to reach competitive form working as one unit to make the push for one of the medals in Poland.
Abundance of back court options
The back court looked versatile and dangerous as ever on all positions. Even without Marko Kopljar on the right back, Zagreb's Luka Stepancic added eight goals (six against Macedonia, and two against Montenegro) during the two-match playtest, to make up the absence of the new team captain.
Meanwhile his Zagreb teammate, 21-year-old Luka Sebetic scored his first goal in the national team shirt (three in total) to add depth to the right back position.
Over the course of two matches Vardar playmaker Luka Cindric has also done well to assert himself as an alternative, while Zagreb's youngster Domagoj Pavlovic is showing signs of excellent form as a potent attacking threat off the bench.
Having plenty of options to choose from, Babic could opt for the strongest line-up with Duvnjak on the left back and Igor Karacic at the centre of the back court trio.
Alternatively, he has the luxury or resting either of his stars by playing Veszprem's Ivan Sliskovic on the left back position for a different kind of impact. Sliskovic is a regular choice for Veszprem, albeit often times played out of his favoured position, which may possibly add variety to his offering in the national team's rotation.
However, at 22 years the vastly talented Marko Mamic is still some way from being counted upon as a first-choice left back. Mamic has shown heaps of potential with his physical ability and shooting prowess, suggesting Croatia have a real gem of a player for years to come. With the right individual approach, Mamic can be a surprise package at the EHF EURO 2016.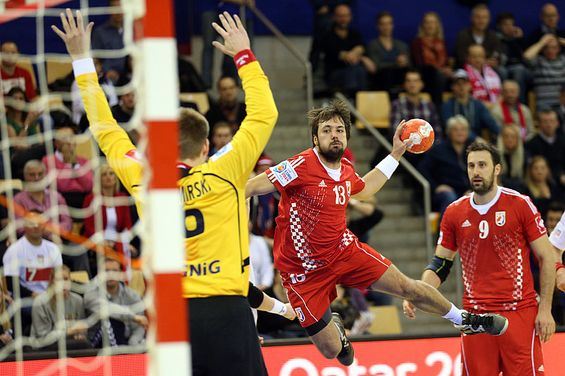 Overhaul on wing and line player position
Zlatko Horvat was exemplary of Croatia's attacking efficiency, as a stand out performer with 16 goals in two matches. There is a stern competition for Horvat's understudy on the right wing, with Nik Tominec and Jerko Matulic both being hopeful of their EHF EURO debut.
First-choice left wing Manuel Strlek is relishing his fourth EHF EURO, producing ever-solid fast break efficiency as well as nimble movement, backed by Zagreb's Antonijo Kovacevic.
Performances from line player Marino Maric were a breath of fresh air in the Croatian team, following Babic's decision to look for alternatives for another veteran, the former captain Igor Vori.
Robust Maric took the opportunity to shine in absence of Ilija Brozovic, and assert himself as a viable option in a rotation alongside Zagreb prospects Teo Coric and Leon Susnja.
Without Vori in the team, Croatia might possibly be lacking some key experience on the line. However, playing for HSV in the Bundesliga has done wonders for Ilija Brozovic's confidence, as the former Zagreb star recovers from an injury to continue his fledging national team career.
Revamped defence
Croatia are not the ones to constantly chop and change, and often a tried-and-tested method is what brings results. Their 5-1 defence has been an ever-dependable part of their game and it represents an excellent base to build upon.
During the HEP Cup, Babic was seen experimenting with a modified 5-1 defence, which retains the aggression while inheriting the dependable qualities of a 6-0 zone.
The experiment was successful, as the new and improved defence did well to limit the effect of Kiril Lazarov as well as Montenegrin Vuko Borozan, keeping the score low and the shooters at bay.
Knowing both Norway and Iceland favour high-octane handball and swift ball movement, we are likely to see Croatia favour this new an improved defence straight from the get-go in their EHF EURO 2016 group matches.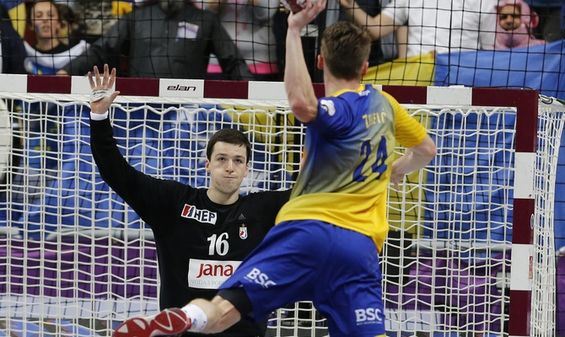 Ever-dependable goalkeeping
Following Mirko Alilovic's last-moment withdrawal and Ivan Pesic sustaining a late injury, the Zagreb tandem of Filip Ivic and Ivan Stevanovic translated their club cohesion well onto the national team.
The HEP Cup saw both Zagreb goalkeepers make a joint effort to feed of the defensive reliability and keep the score low. Stevanovic produced a solid effort with seven saves against Macedonia, while Filip Ivic stopped 10 attempts in a winning performance against Montenegro.
With the resting Alilovic facing imminent return, as soon as he completes his recovery, Ivan Pesic can also be expected back in the competition for a spot between the posts. The choice is tactical, however sure to yield results. Between the schooled approach of talented Filip Ivic, and sheer intimidating presence and flair of Mirko Alilovic, Croatia are blessed with the plethora of dependable options between the post.
Issues to address
Even as their preparation matches tick all the right boxes, Croatia have a few possible issues to work on.
At times the two-dimensional movement of the left and right backs has a tendency of making Croatia's foremost attacking assets roam into cul-de-sacs.
The issue has been addressed by seeking alternate pathways to execute in attack, while rotation has brought a lot of variety to the vastly talented backline.
The very same backline though has lost part of its strength in rotation, with Zagreb's Luka Stepancic sustaining an injury in the VELUX EHF Champions League match against Flensburg. Stepancic will be out of the action for six months and will miss the EHF EURO 2016, leaving Luka Sebetic as the only alternative to Marko Kopljar on the right back.
An underlying issue may also be the fact that Ivan Sliskovic and Domagoj Duvnjak are often used out of their preferred positions.
Duvnjak has grown accustomed to playing on the left back at THW Kiel, while Sliskovic has been moved all along the back court due to injuries in Veszprem.
It may bring problems in the attacking movement, while it can also bring variety. It remains for Zeljko Babic to decide which path he wants to take in his tactical approach.
All in all, while not yet the leading candidates for silverware, if they can avoid injuries to their key players, it is safe to say Croatia are again among the semi-final contenders.