World Championship
Denmark and Russia fight for gold at Junior World Championship
Denmark and Russia fight for gold at Junior World Championship
Denmark and Russia continue their dominance in European women's junior handball. One year after both teams fought for gold at the Women's 19 EHF EURO 2015 in Spain, they have again reached a final - this time at the Women's Junior World Championship in Russia.
One year ago, Denmark beat Russia 29:26 and this year's winner will be known soon. The final takes place on Friday at 18:00 hrs local time and will be streamed on the Russian Handball Federation's Youtube Channel.
On Thursday night tournament hosts Russia beat Germany 32:25 (19:12) to reach the final. Top scorers Valentina Vernigorova and Antonia Skorobogatchenko, both scored six goals each in the match, had already helped to carve out a substantial 19:12 lead at half-time.
Germany had their best scorer in Ramona Ruthenbeck, who scored seven goals overall, but she and her team were not able to catch up anymore in the second half.
Denmark reached the final courtesy of a 28:25 (14:12) win against Romania. Best scorers for the Danes were Laerke Pedersen with eight and Mie Hojlund with seven goals. Romania had its top scorers in Cristina Laslo with eight and Alina Ilie with six goals.
The bronze medal match between Germany and Romania throws off at 15:30 hrs local time and is also streamed live.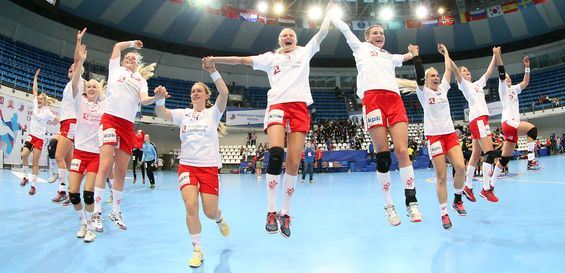 Photos: Stephane Pillaud / IHF