EHF Champions League
Friis Hansen can plan ahead after hectic start
Friis Hansen can plan ahead after hectic start
It was a very sudden comeback to women's top handball for Lars Friis Hansen, as the 59-year-old former Ikast-Bording and Aalborg DH coach took over Viborg HK last weekend after the club sacked head coach Christian Dalmose.
Less than 48 hours did the experienced coach have to prepare himself and his new team for their crucial away match against Metz Handball in the main round of the Women's EHF Champions League on Sunday.
"Of course, it was hectic, but it was also exciting.
"The things I could do, were talking a lot to the players, individually and as a group, ask how they felt and hear their thoughts on the situation," Lars Friis Hansen explains to ehfCL.com.
"It was some busy hours up to that game, but the mentality was what I could really work with. In so little time, I could really do nothing about our way of playing and the tactical aspects, so it was basically a question of getting the team ready for that match on Sunday afternoon at 16.50.
"We did have a training session in the arena, of course, but we did not train much, and we hardly could, considering how few players we had," he adds, referring to Viborg's ongoing injury problems.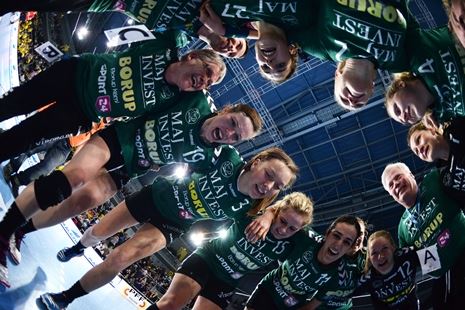 "I must say that I was impressed how open the players were in our talks, and I can only say that I felt well-received by them – and I was really impressed by our six field players, who carried through during all 60 minutes in front of 5,000 spectators and managed to take the win at the end!" says Lars Friis Hansen, referring to Viborg's 24:23 win which brought the Danish champions very close to the quarter-finals.

Easier against Larvik
"Not only did that win mean a lot to us with regards to getting close to the quarter-finals of the Champions League. It also lifted us a lot mentally, and it meant a lot to us to show the handball world that Viborg are still in business!
"I can imagine how Danish journalists would have been ready with the ax, if we had lost by 12, like the team did in Larvik recently!" says Lars Friis Hansen.
Exactly Larvik is the next opponent to his team. The Norwegian team, who has already won Group 2 of the main round, is visiting Viborg Stadionhal on Sunday for another Scandinavian derby.
Lars Friis Hansen can prepare for that game knowing what his close handball future will bring. On Wednesday this week, it was agreed that he will be in charge of the Viborg team for the rest of this season.
"This means that we are now going to make a plan for the two and a half month that lies ahead of us.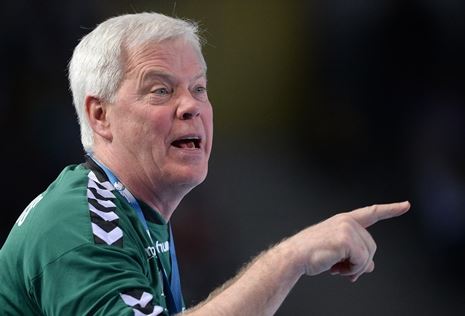 "Of course, it will be difficult against Larvik, especially if we still do not have Isabelle (Gulldén) with us, but there is a chance that she will be ready for Sunday.
"However, I think we have a good chance against Larvik who may not be on 100% after having won the group.
"We will really go for a win, as this will mean a lot to our quarter-final chances. I would not like to go to Baia Mare for our last game and need a win there.
"Furthermore, we will do a lot to finish third in our group, as the fourth place will mean that we run into Buducnost in the quarter-final," sounds the analysis from Lars Friis Hansen who has positive expectations on behalf of his new team, not only regarding the Larvik game, but also on a longer term.
"I think we have a lot of potential," as he puts it.