EHF Champions League
Vyakhireva eyes a full trophy cabinet
Vyakhireva eyes a full trophy cabinet
Despite only turning 23 next week, Rostov right back Anna Vyakhireva has already won an impressive number of individual and team awards.
The talented left-hander, is a 2016 Olympic champion and MVP with Russia, while she has won the Russian league with both Rostov and her previous club Astrakhanochka, as well as the EHF Cup last season.
A victory in the Women's EHF Champions League is one of the big gaps on her achievement list, which she aims to put that right sooner rather than later: "Ultimately, I want to earn a full collection of trophies."
Motivated to make fans happy
Rostov have been among the top contenders this season. With 13 points from nine main round matches, the Russian champions are level with CSM Bucuresti, whom they will face at home on Saturday in their final group game.
A victory in that mouth-watering clash will secure Rostov second place in Group 2, and theoretically even finishing top position is possible - but only in the unlikely case of a home defeat for Györ against Krim.
"I do not believe that Györ can lose, so our goal is second place. We will do our best to win the match against Bucuresti. We are playing at home and are very motivated to make our fans happy.
"They have not been very impressive lately, it looks like they are not in shape. So we will prepare thoroughly and try to find their weaknesses," Vyakhireva says.
Rostov have never won an official match against CSM, with all four games in the two previous seasons ending in favour of the Romanian side. Two years ago, Bucharest were too strong for the Russian team in the quarter-final, and last season, they won twice in the group matches, contributing to Rostov's early elimination.
However, Rostov finally broke the hoodoo this season, and the draw in Bucharest last month (22:22) tasted almost like a victory for the Russian side.
"CSM were a cut above us in the previous years, but it has changed now. A draw in Romania was a great result for us as they are unbeatable at home. We did a good job, and it gives us confidence that now we can beat them on home court," says Vyakhireva.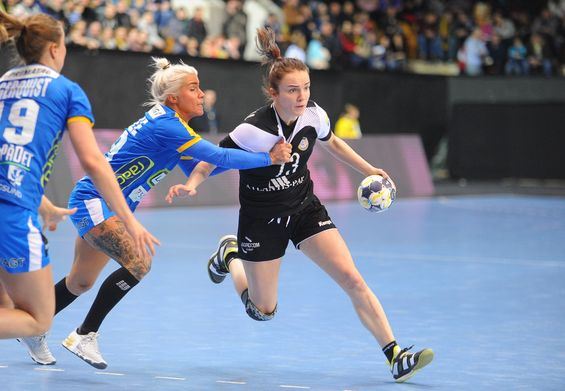 Victory as birthday present
Personally for Anna, a victory in the last main round game may become a birthday present, as she will turn 23 on 13 March, just three days after the match.
In the quarter-final, Rostov are likely to face either Metz or FTC and Vyakhireva does have a preference between the two options.
"Both are very tough opponents, but in terms of playing away, I would prefer Metz as it is very hard to play at FTC. Their fans are really frantic and you feel the pressure."
Last year, Anna missed several months due to an ankle injury and she admits to not being at her best yet.
"I still have some problems, I cannot say that I am in my best shape ever. However, our team have been doing well, we have learned the lesson from the previous seasons and I think we have a good chance to reach the FINAL4, which is our first goal."
The best case scenario is, of course, to win the Women's EHF FINAL4, but previous years have shown anything can happen in Budapest.
If Rostov do not go all the way this year, Vyakhireva will be on hand for the title push next season.
"I will stay at Rostov for the next year, that is for sure," she concludes with a firm dismissal of any transfer rumours.