EHF EURO
Competition heats up in Group 2 and 4
Competition heats up in Group 2 and 4
In Group 1 it is a case of clear frontrunners aiming for repeat performances, while teams in Group 2 and 4 prepare for some unpredictable matches that will take place this Sunday.
After pulling off spectacular wins in their opening qualification matches, Norway and Croatia look to be Group 1's firm favourites to qualify for the final tournament. Both teams will play away games on Sunday, when Norway meet the Netherlands and Croatia travel to Turkey.
Group 2 and 4 have their favourites in Denmark and Iceland – both teams recorded convincing victories in their opening qualifiers – but Sunday's matches will prove a useful indicator of what to expect from the remaining squads throughout the rest of the qualification phase.
A live ticker is available for all matches, Bosnia-Herzegovina vs Denmark will furthermore be streamed live on ehfTV.
Group 1: Netherlands vs. Norway / Sunday, 14:00 hrs in Almere
Sunday's match against Norway will be a big test for the Netherlands.
The squad are determined to finish the EHF EURO 2016 Qualification Phase in at least second position on the Group 1 table. Having lost their first match against Croatia in Koprivnica on Thursday, the Netherlands now need to step up against their remaining group opponents if they are to achieve their goal.
If Croatia were favourites to top the Group 1 table, then Norway are certainly second – which makes Sunday's match a crucial one for the Netherlands to gain some points.
A second win for Norway will put them comfortably at the top of the table, which will make them all the more difficult to catch later.
The score lines in the two Group 1 matches on Thursday told similar stories – Norway defeated Turkey 36:27 and Croatia won against the Netherlands 35:24.
Such big goal differences highlight the varying levels between the teams, indicating early on that the top two teams from this group are already known. But there have been surprises before, and the less-experienced teams are determined – perhaps the home court advantage will be enough to pull off the victory they need.
Group 1: Turkey vs. Croatia / Sunday, 16:00 hrs in Ankara
Despite the absence of current World Handball Player of the Year, Domagoj Duvnjak, Croatia recorded a comfortable win against the Netherlands on Thursday.
The win puts Croatia in good stead for the rest of their qualification campaign, confirming their status as group favourites.
Turkey lost their first match of the tournament against Norway on Thursday with a similarly big score line to that of the Croatia vs. Netherlands game.
In Thursday's match, Turkey's defence worked hard and changed tactics to keep up with their hosts, but experience showed and the visitors were unable to counter Norway's strong attack.
These results are the most telling indicator of how Sunday's match will end, though the home crowd in a country that is slowly embracing handball will undoubtedly assist the Turkish side in rising to the occasion.
Turkey do have one big secret weapon who showed what he is capable of on Thursday against Norway – back court shooter Ramazan Döne, who scored 13 goals in the first qualifier.
Surprises are a part of sport, but it seems likely that as of Sunday, Group 1 will have two firm leaders at the top of the table.
Group 2: Lithuania vs. Belarus / Sunday, 16:00 hrs in Siauliai
Lithuania faced powerhouse Denmark in their opening qualifier while Belarus fought their way back from a four-goal deficit early in the second half to record a draw against Bosnia-Herzegovina (25:25).
Despite the fact that Thursday's match against Denmark resulted in a big win for the hosts (31:21), Lithuania played a determined game and battled the odds right through to the final whistle.
Belarus had a difficult match with Bosnia-Herzegovina, with the score line changing and the lead swapping between the teams more than once.
With such dynamic matches behind them, both Belarus and Lithuania will likely be ready for another explosive game when they meet in Siauliai on Sunday.
Early results in the group show that Denmark stands alone as favourite to top the group, but taking the remaining position is going to prove a tough contest between the other three teams.
If the results of Sunday's match between Lithuania and Belarus are close, as their previous playing history indicates it will be, Group 2 could be one of the most tightly contested of the qualification phase.
Group 2: Bosnia-Herzegovina vs. Denmark / Sunday, 20:15 hrs in Tuzla
Fresh from qualification for the Men's World Championship 2015 and a thrilling draw with Belarus in their opening qualifier on Thursday, Bosnia-Herzegovina are performing at the top of their game.
After recording a clear victory over Lithuania on Thursday, Denmark have also shown they mean business and are ready to fight hard for every well-deserved point.
Sunday's match should therefore be a show between two teams with firm goals in mind – Denmark undoubtedly have their sights set on a successful qualification campaign that will put them in the best position possible for the final tournament in Poland in 2016, while Bosnia are out to prove that their World Championship 2015 qualification was a sign of things to come.
The teams have faced each other twice before, in 2001, and the score lines varied greatly between the games.
When Denmark were hosts, they won convincingly by 14 goals (28:14), but when Bosnia-Herzegovina played at home, the score was 19:18 in their favour.
Such results have little bearing on today's squads, but they do indicate how much each of the teams lift when playing in front of a home crowd – and this time it will be Bosnia with that advantage.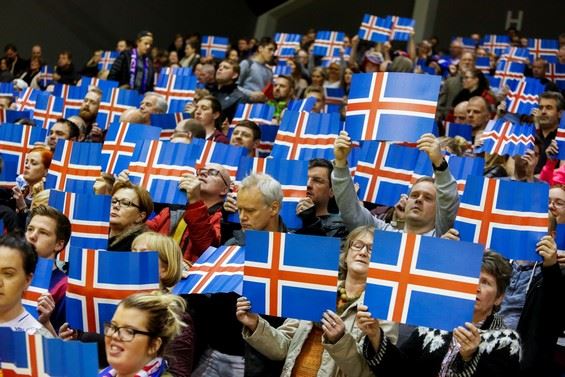 Group 4: Montenegro vs. Iceland / Sunday, 18:00 hrs in Bar
Montenegro contested a physical match against Serbia on Wednesday – and it appears their game on Sunday will prove even more challenging.
Though Montenegro lost their first game, it was far from an easy victory for Serbia, so the team is by no means out of form. But when they take to the court in Bar they will be facing an Icelandic side determined to make up for their failure to qualify for the Men's World Championship 2015.
In their opening qualification match on Wednesday, Iceland put on a strong performance to record a convincing win against Israel.
The absence of injured playmaker Aron Palmarsson did nothing to slow Iceland down – the Nordic side pushed Israel hard with fast breaks (left wing Gudjon Valur Sigurdsson scored nine goals) and high-speed attack that Israel could not counter.
The visitors will be looking to repeat their performance when they meet Montenegro on Sunday, and the hosts will need to be at the top of their game if they hope to challenge their visitors.
Iceland know the pain of losing critical away matches too well – it was only a few months ago that the side suffered an away defeat against Bosnia-Herzegovina followed by a home draw that sealed their fate in missing qualification for the World Championship 2015.
Montenegro meanwhile, have a fairly recent history of shock wins. It was they who eliminated Sweden in the World Championship 2013 play-offs, before they beat Germany twice to qualify for the EHF EURO 2014.
Group 4: Israel vs. Serbia / Sunday, 19:45 hrs in Rishon Lezion
Their scattered history of qualification participation indicates that Israel will likely place at the bottom of the table behind the more experienced teams in Group 4.
But the hosts for Sunday's match have an impressive record against every other member of the group when it comes to playing at home.
Losing away, as they did in Iceland on Wednesday, is part of their history, but wins at home have also occurred surprisingly often.
They beat Serbia at home in 2007 and lost by only three goals when the teams met again in 2008. Both times they faced Montenegro at home (2011 and 2013), they recorded wins. Israel have even beat the victors from their opening qualifier in the past (1981 and 1983). It would seem Israel are an example of just how important the home court advantage can be.
Serbia meanwhile will be taking no chances in underestimating their opponent, having lost their crucial World Championship 2015 qualification match in a shock upset against Czech Republic in June this year.
Led by new coach, Dejan Peric, who came on board following the failed World Championship 2015 qualification, Serbia can count on a number of experienced players such as back-court stars Marko Vujin and Momir Ilic.