World Championship
Denmark survive German test; Croatia and Sweden out at Last 16 stage
Denmark survive German test; Croatia and Sweden out at Last 16 stage
It was a day of few surprises at the IHF Women's Junior (U20) World Championship in Hungary as all major contenders for the medals progressed past the first knockout round on Monday.
Hosts Hungary looked to have found themselves in real battle halfway through their Last 16 match against Slovenia, leading by just two at the break.
However, they turned the screw in the second half and the 3,200 fans at Debrecen's Fonix Hall could enjoy seeing their team ease to a 31:17 win.
Next up for Hungary is a clash with neighbours Romania, who were the only side which finished outside the top two in their preliminary round to win on Monday.
An inspired first half performance gave Romania an 18:12 lead at half-time and Croatia's early second half revival was not enough to claw back the deficit as the match ended 28:25.
Rampant Russia
For the fifth time in six matches, Russia proved their dominance at both ends of the court with a victory by more than 10 goals. This time, Brazil were on the receiving end and there never looked like much they could do in the 32:20 defeat.
Netherlands are next to test the Russians after an impressive victory of their own against Sweden, which was a close contest until the final stages of the match, when an 8:1 run won it for the Dutch.
Norway and France will do battle after solid second half performances saw them comfortably through. Both found themselves in far from comfortable positions at half-time before their superiority shone through in the second period as France beat Japan 29:25 and Norway won 35:30 against Iceland.
Danger-loving Danes
For the second match in succession, Denmark showed their nerve to come from behind to take a one-goal victory.
Danish left wing Emma Friis already has a wealth of Women's EHF Champions League experience with FC Midtjylland and her nine-goal haul inspired a comeback from 12:9 down at half-time to snatch a 25:24 victory over Germany.
Their reward is a quarter-final against the only non-European side left at this stage, Korea. They continued their impressive championship with an assured 28:23 win over Montenegro.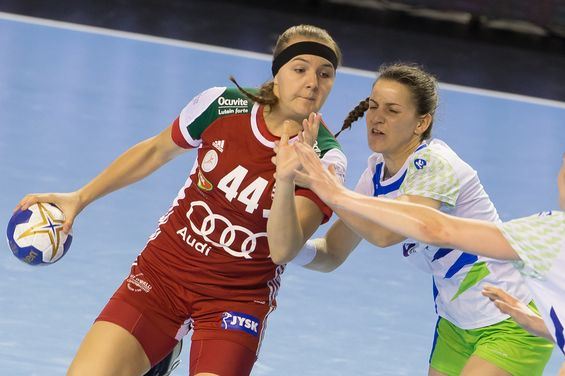 The eight victorious teams head stright back into action on Tuesday 11 July with the quarter-finals, which can be enjoyed with live streaming here.
QUARTER-FINALS
Romania vs Hungary
Russia vs Netherlands
Norway vs France
South Korea vs Denmark
There is a live score available on the IHF website and daily updates on IHF's social media channels: Facebook, Twitter and Instagram.