World Championship
Korea shock defending champions Denmark in quarter-finals
Korea shock defending champions Denmark in quarter-finals
IHF Women's Junior (U20) World Championship title holders Denmark can no longer retain their crown after a heavy quarter-final defeat to Korea on Wednesday.
The Koreans were the only non-European side left in contention and they were in no mood to change that with goalkeeper Joeun Park in fine form as they opened up a 10-goal lead during the second half. Denmark managed to make the score a bit more respectable, but it ended with a comfortable 24:16 win for the Asian champions.
The reward, a semi-final date with host nation Hungary, who looked to be in a spot of bother when 17:14 down at half-time against neighbours Romania.
However, a switch of goalkeepers late in the first half proved to be a stroke of genius as the introduction of Bino Boglarka proved to be decisive in Hungary's comeback effort.
12 saves from the Hungarian keeper and a well-rounded attack saw the home team not only close the gap, but storm to a relatively comfortable 31:26 victory.
Norway keep their cool
60 minutes of pulsating handball could not decide a winner between Norway and France, despite the French sitting in the driving seat for the majority of the contest.
After a 13:11 lead at the break, France's lead extended to five goals, with Karchma Ekoh doing much of the damage.
However, Norway pulled level before the end of normal time and buoyed by their comeback, went on to claim a 27:26 win after extra time.
Russia awaits in the semi-final after they too eked out a narrow win against the Netherlands. The Dutch survived and early period of Russian dominance to stay in touch throughout the match.
It was only in the final quarter of the contest when Russia began to take control again, thanks to the goals of Milana Tazhenova (9) and Elena Mikhaylichenko (5), and run out 28:26 winners.
Trophy for Spain
The two European teams which did not reach the knockout rounds, Spain and Portugal, met in the President's Cup Final on Wednesday. After a close first half, the Spaniards pulled away in the second period to claim a 32:28 win and the title.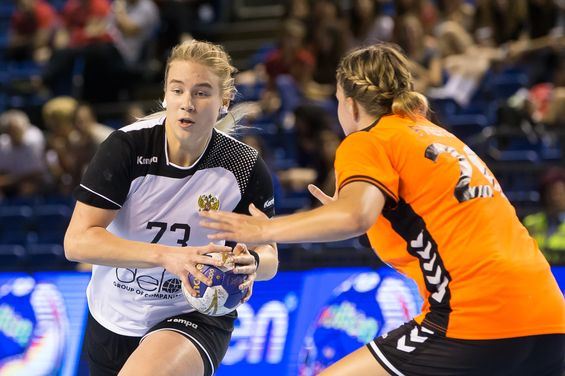 Thursday is a rest day for the teams before they begin the battle for medals heats up in the semi-finals on Friday 13 July, which can be enjoyed with live streaming here.
SEMI-FINALS
Russia vs Norway (17:30 hrs)
Hungary vs Korea (20:00 hrs)
There is a live score available on the IHF website and daily updates on IHF's social media channels: Facebook, Twitter and Instagram.