Media Releases
EHF and FIDA Sports form strong alliance on Softballs
EHF and FIDA Sports form strong alliance on Softballs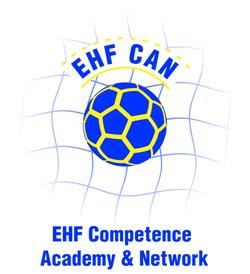 13 October 2010, Vienna – FIDA Sports of Slovenia and the EHF are announcing their new partnership. FIDA Sports has launched a top soft ball for younger age categories, made of polyurethane foam covered in rubber layer. The ball is appropriate for all categories which otherwise use balls of sizes 46, 48 or 50 cm. It can be used for Minihandball (Spongeball) and handball at school. All FIDA sports equipment sets highest standards.
The products were introduced at the 10th Ordinary EHF Congress in Copenhagen on 24/25 September 2010. Prior to the concluding of the partnership, softball samples were distributed to members of the National Federations.
Milan Petronijević, head of the Minihandball programme of the Serbian Handball Federation: "The FIDA Soft handball was extremely well-accepted in Serbia and is used in the Minihandball programme which is organized by the Serbian Handball Federation. All young handball players eagerly use it in trainings and also in matches. This is the first model of a soft handball that provides for the children's safety and has at the same time completely identical characteristics as the usual leather handballs. Young handball players can lead it without any problems, bounce and pass it as a normal handball."
Helmut Höritsch, EHF CAN: "We are pleased to have a strong partner in soft handballs. These products are an appropriate for the youngest as playing with them is enjoyable in a particularily secure and protected way. We understand that equipping the youngest with suitable handballs strengthens the foundation for a future player base for our fine sport."
Contact
FIDA Sports
Matjaž Stopar
info@fidasports.com
Slovenia
Mobile: +386-41-743-343
Fax: +386-2-620-98-20
www.fidasports.com
EHF CAN
Helmut Höritsch
hoeritsch@eurohandball.com
Phone.: +43 1 80151-0
Fax: +43 1 80151-149
Hoffingergasse 18
1120 Wien, Austria
www.eurohandball.com