Media Releases
EHF Marketing announces TV deal in Denmark
EHF Marketing announces TV deal in Denmark
The marketing arm of the European Handball Federation, EHF Marketing GmbH, has announced a three-year deal to show the VELUX EHF Champions League and EHF Champions League in the Danish market.
The agreement, with long-standing partner Danish Radio (DR), will see the TV station show all the matches of the participating Danish teams both home and away in the VELUX EHF Champions League as well as all the matches of one of the Danish participants in the EHF Women's Champions League. All the matches will be shown on their DR 1 channel.
Also included in the deal is a sub-licence to TV2 Sport, which will show the matches of the remaining participating teams in the EHF Women's Champions League in Denmark, the VELUX EHF Champions League magazine show and other matches from the competition involving teams from outside of Denmark.
Commenting on the agreement, Peter Vargo, Managing Director of EHF Marketing GmbH, said: "I am delighted that we are to continue our extremely positive 10-year working relationship with Danish Radio. This agreement guarantees TV viewers in this important market top quality coverage of Europe's premier club competitions."
Tine Bendix, Head of Sports, Danish Radio said: "We are very happy with this deal and the fact that DR can continue to show EHF Champions League handball as we have done for the last 10 years.
"The EHF Champions League is sport and entertainment at a very high level and with this new contract we can continue the development of our EHF Champions League coverage for the benefit of our TV viewers, radio listeners and for the web users who can look forward to a new DR EHF Champions League website."
Lene Ugilt Hansen, Head of Sport, TV2 Sport commented: "TV 2 SPORT already has a strong portfolio of Danish and international handball rights which includes both national leagues as well as World Cup and the European and World Championships.
"By securing the broadcasting rights to the EHF Champions League until 2014 we will be able to offer our viewers the best of European club handball for another three years. I'm particularly pleased that we have secured a number of Danish home games in the upcoming season."
Danish men's teams AG Kobenhavn and Bjerringbro-Silkeborg will be in action in the VELUX EHF Champions League from the beginning of October as the seek to qualify for the VELUX EHF FINAL4. This final round of the competition will take place in Cologne, Germany on 26 and 27 May 2012.
The EHF Women's Champions League will begin in September for Denmark's top teams with Randers HK and Viborg HK competing in the qualification round. Group Matches, including Danish champions FC Midtjylland, will throw off at the beginning of October 2011.
About Danish Radio

DR (Danish Broadcasting Corporation) is Denmark's oldest and largest electronic media enterprise. The corporation was founded in 1925 as a public service organisation. DR is an independent, license financed public institution.
DR TV comprises six TV channels, whilst DR Radio comprises four FM stations plus 17 radio channels on DAB (Digital Audio Broadcasting) alongside nearly 30 channels on the Internet. www.dr.dk is the largest Danish Internet news provider.
About TV2Sport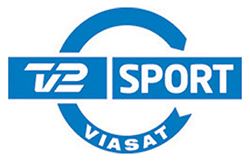 TV2 SPORT A/S was founded in 2007 as a joint venture owned by Danish national broadcaster TV 2|Danmark and the international entertainment broadcasting group MTG.
TV2 SPORT A/S holds a wide range of national and international sports rights which are made available on the television channels TV2 SPORT and TV2 SPORT HD and online at tv2sport.dk.
Furthermore, TV2 SPORT A/S operates two 24-hour dedicated football channels, TV2 SPORT PREMIER LEAGUE and TV2 SPORT PREMIER LEAGUE HD.