EHF Champions League
Four Champions League teams eye SEHA title
Four Champions League teams eye SEHA title
The SEHA League season comes down to its seventh Final 4, gathering the four best sides from Southeast Europe this weekend in Skopje.
Four teams, which have also competed in the VELUX EHF Champions League 2017/18, will cross swords at the Jane Sandanski Arena to decide who will lift the coveted trophy.
On Friday, 13 April, Vardar meet Meshkov Brest at 17:45 hrs (live on ehfTV.com), and next up are HC PPD Zagreb against Celje Pivovarna Lasko at 20:15 hrs (live on ehfTV.com). On Sunday, the placement match 3/4 is scheduled for 17.45 hrs and will be followed by the final at 20.15 hrs, with both matches also to be streamed live on ehfTV.com.
Defending champions are top favourites
Defending champions Vardar stand as the top favourites, having won the competition three times out of their five appearances. This season, they won 17 of their 18 matches to get to the Final 4.
Vardar will pose the most peril from their prolific back court orchestrated by Luka Cindric, supported by the organised defence and lethal fast break.
If everything clicks the right way, it would be difficult for anyone to stop the Macedonian side, especially boosted by the home crowd support at the sold-out Jane Sandanski Arena.
However, the Macedonian powerhouse are fighting on three fronts this season as they defend their VELUX EHF Champions League crown as well as two domestic trophies, which may raise hopes of an upset.
Meshkov Brest have been a formidable force in the competition for several seasons now. The Belarussian side have two final appearances to their name (2014 and 2015), but somehow the trophy has evaded them so far.
Last season, Meshkov just missed out on yet another final after losing on penalties against eventual runners-up Veszprém in the semi-final.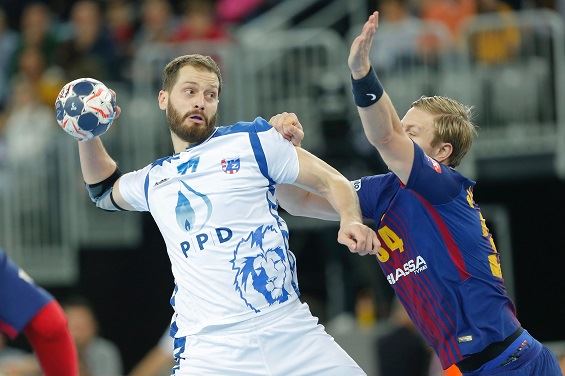 Zagreb lead the chasing pack
Former champions HC PPD Zagreb will give their utmost to put an end to their five-year spell away from the final. Zagreb lifted the SEHA League trophy in their first and only final appearance so far (2012/13) and are now looking for another shot at the final glory this weekend.
Celje Pivovarna Lasko are debutants at the SEHA League Final 4, yet one of the most interesting additions to the tournament, with the cunning tactician Branko Tamse already plotting the way to make it a memorable one.
The Slovenian champions have joined the competition in 2016/17 season along with Velenje, which just narrowly missed out the Final 4 as they were edged by one point by Meshkov Brest.