EHF Champions League
"Handball will always be my life"
"Handball will always be my life"
Last weekend was a completely new experience for former Czech international and 2010 IHF World Player of the Year Filip Jicha.

"I came to Cologne not having any pressure on my shoulders. I am simply a visitor at the greatest event in handball and will just enjoy the shows, the matches and everything around the VELUX EHF FINAL4," he said.

The 36-year-old Czech had to end his career last autumn due to ongoing health problems and injuries. After winning the VELUX EHF FINAL4 two times, in 2010 and 2012 with THW Kiel, he made his last appearance in LANXESS arena in 2017 with FC Barcelona – the club he joined in 2016.

"The FINAL4 is the highlight of my career. LANXESS arena is still a highly emotional place for me," Jicha said. "But this time, I enter the arena and the team hotel without any stress. My family always enjoyed the event; now I will have the chance to do so too, to see the FINAL4 from a different angle. The handball family always gathers in Cologne, but as a player, you want to get in a tunnel to have focused preparation and try to avoid meeting so many people. Now, it is exactly the opposite for me."

"I never felt stronger"

Jicha played seven FINAL4 tournaments, but what was his most outstanding moment in LANXESS arena?

"First, the extraordinary final in 2010, when we came back after a six-goal deficit against Barcelona. I scored 11 goals in this match and it was the first Champions League trophy in my life. Second, the 2012 semi-final against Berlin. There was no tougher match in my whole career, no match for which I prepared more intensely, and no match in Cologne in which I felt stronger."

One day later, Jicha took his second trophy, beating Atletico Madrid in the final.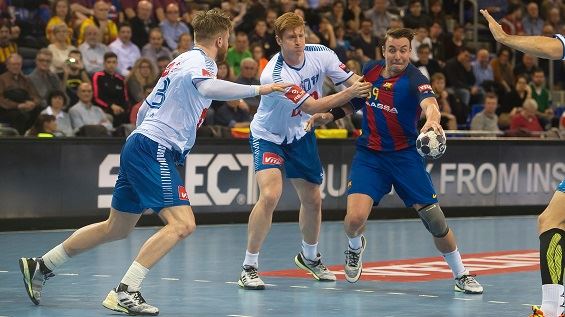 Until last Friday, with an overall of 56 goals on his tally, Jicha (together with his former teammate Momir Ilic) led the all-time top scorer list of the VELUX EHF FINAL4. But Saturday brought a new number one as Kiril Lazarov scored eight goals against PSG Handball to bring his tally of overall VELUX EHF FINAL4 goals to 59.

"Kiril absolutely deserves to get on top, he is a brilliant person and player – and a shooter like no one else," said Jicha, who is not sad at all to have a successor.

Back in Cologne in 2020

The next part of Jicha's career will bring him back to "the best club in the world," as Jicha always names THW Kiel. From the summer of 2018, he will be assistant coach to Alfred Gislason.

"My heart is always beating for handball. It was my dream and my wish to continue in my sport as a coach. Handball will always be my life. And after talking to my family, they all agreed: 'Filip, do it.' I have closed the chapter as a player, now the new one has already opened – and I already recognise now how much I can pay back."

First, Jicha wants to learn as much as he can from his teacher Gislason: "The excitement and anticipation for the start of the season is so huge. I cannot wait until the preparation begins."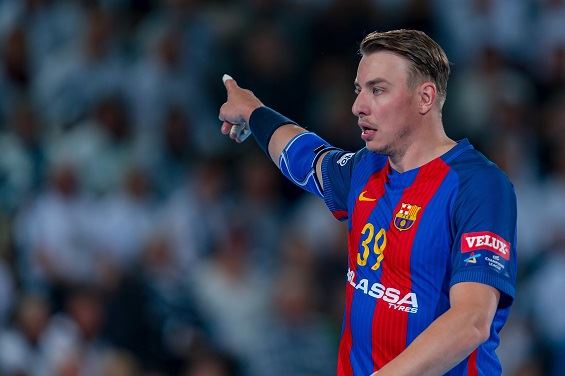 Photo © EHF/Sascha Klahn
Unfortunately for him, Kiel will not be part of Jicha's beloved VELUX EHF Champions League when he starts as assistant coach as THW have not qualified for next season.

"It is a pity for the club, the fans, the players, but we have to go through this season and improve. The team definitely has the potential to return to the top of Europe, but it needs some time," Jicha said. "It is unfair to these current players to compare them with our team in 2010 and 2012 as we had grown through the years. This current team is just at the starting point and will grow and grow and grow. I am proud to be part of this process."

Will Jicha steer Kiel to Cologne for the VELUX EHF FINAL4 2020? "It is always the dream of every player and coach to make it here. This is the biggest achievement you can have. But first, we have to qualify for the Champions League; then you have to be lucky and strong enough to go all the way."

Farewell in his hometown

On Saturday 16 June, some of the biggest stars in handball will come together in Jicha's hometown, Pilsen. In the local hockey arena with a capacity of 7,500 fans, Jicha will play the last handball match of his life, which he does not want to call 'farewell match'. Former teammates, such as Thierry Omeyer, Daniel Narcisse and Kiril Lazarov, will play together with Jicha either in the 'Spanish' or in the 'German' team. In addition, many other Czech sports stars, including former hockey internationals, will be part of this match.

Tickets, which are priced between two and six Euros, are available on Filip Jicha's website.