EHF Champions League
Larvik boost main round chance with first win
Larvik boost main round chance with first win
Larvik HK may still hope to reach the Women's EHF Champions League Main Round. The Norwegian champions got the win they desperately needed against Thüringer HC (25:22) in Germany on Sunday afternoon.
THC still have the advantage in the internal comparison with Larvik as the German side won their first meeting by four goals.
The win was Larvik's first this Champions League season

Round 6 will decide which of the teams reach the main round
GROUP C
Thüringer HC (GER) vs Larvik (NOR) 22:25 (10:14)

Larvik kept their slim hope of reaching the main round alive by finally earning their first win in the group matches, against Thüringer HC in Nordhausen.
Both teams were severely handicapped by injury.
THC coach Herbert Müller had only 10 players at his disposal. On the other side, Tor Odvar Moen could at least welcome back left back Tine Stange to his team.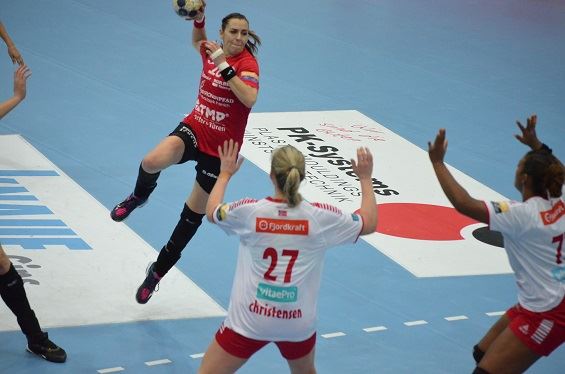 Through a solid defence and inventive attacking play, Larvik were dominating from the start. Most of the time, the visitors were leading by four or five goals.
THC played seven against six in the attack for large parts of the second half but that did not get them closer than a two-goal deficit a couple of times.
As THC won the first match against Larvik 31:27, the current No. 1 in the Bundesliga are still favourite to go through.
"It was an important match for this young team. I am very satisfied," Larvik coach Moen said. "Both teams still have a chance to reach the main round. We will give everything we have."
His counterpart, THC coach Müller, said "22 goals are not enough. We missed too many chances."
"I don't blame my team, they gave everything," Müller added. "It was a fight until the end as we still wanted to turn around the match."
THC will travel to unbeaten leaders Vardar on Friday, while Larvik will wrap up the group at home against FTC next Sunday.
Vardar and FTC have already secured their spots in the main round.