EHF Champions League
MOTW: Zagreb set for Balkan battle with Vardar
MOTW: Zagreb set for Balkan battle with Vardar
After Rhein-Neckar Löwen and HBC Nantes threw off the VELUX EHF Champions League Last 16 on Wednesday, attention is turning to five more first-leg games this weekend, including the Match of the Week between two opponents who know each other very well: HC PPD Zagreb and HC Vardar.

Zagreb, holding the season's attendance record of 9,134 spectators, hope the support of their fans can help them get a favourable result against the 2017 champions.
both teams also met in 2016/17 and 2017/18, with Vardar winning three times and Zagreb once

Zagreb are back in Last 16 after two years

Zagreb (388 goals conceded) and Vardar (390) showed some of the best defensive play in the group phase

Zagreb's Zlatko Horvat is competition's third-best scorer with 73 goals, while Dainis Kristopans leads Vardar with 61

both teams already met twice this season, with each winning their home game in the SEHA League: Zagreb 26:23, Vardar 28:26
LAST 16, FIRST LEG

HC PPD Zagreb (CRO) vs HC Vardar (MKD)
Saturday 23 March, 20:30 hrs local time, live on ehfTV.com

Taking into consideration the performance during the group phase, 2017 VELUX EHF Champions League winners HC Vardar will be considered by many as favourites in this Balkan derby in the Last 16.

After four consecutive victories at the beginning of the season, they ultimately took the third spot in Group A, while Zagreb had four victories, three draws and seven defeats to finish sixth in Group B.

In January, the Croatian club entered the second part of the season with a new coach since Branko Tamse replaced Lino Cervar. The newly appointed coach introduced a faster style of handball, and has already fulfilled his target by reaching the Last 16.

Last season, Zagreb failed to get past the group phase while Vardar made it all the way to the VELUX EHF FINAL4 in Cologne again. This season, Zagreb and Vardar shared the spoils as they each won their home game in the regular season of the SEHA-Gazprom League, with both advancing to the four-team finals tournament early April.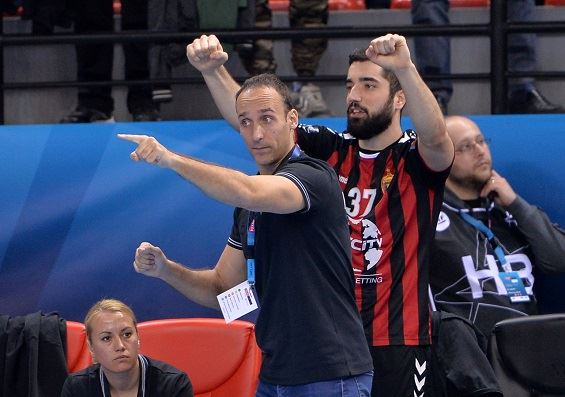 Varder have left behind an injury crisis as coach Roberto Garcia Parrondo can enter Saturday's Match of the Week at full strength. His counterpart Tamse, however, will miss line player Leon Susnja, who underwent surgery recently.

Although the stats tend to give Vardar the edge, Zagreb will be eager to put on a strong fight and, backed by their home crowd, give themselves a chance to appear in the quarter-finals for the first time since the 2015/16 season.