EHF Champions League
New structure, new logo, new hopes
New structure, new logo, new hopes
The year 2011 means great changes and huge celebrations for Pick Szeged: not only the structure of the club has changed completely, in December they are going to celebrate the 50th anniversary of club handball.
And in between the Hungarian runners-up will face some of the best teams in the world of club handball in the Group Stage of the VELUX EHF Champions League like THW Kiel, Montpellier, Leon or Kopenhavn.
New management
In spring Szeged's main sponsor Pick became majority owners of the club. As a consequence a new company called Pick Kézilabda (Pick Handball) was established, and since July this company runs the club and manages youth handball, too.
As part of those changes the organisational structure also was adapted: Ernő Péter Szűcs is the new Chairman of Board of Directors, former player Richárd Mezei became Chief Executive Officer.
Focus on youth
Moreover two new positions were created: the club manager and a manager of youth handball. The first position is held by György Fekete, the latter by Mihály Velky, who used to be manager of youth handball at Szeged's big rival MKB Veszprém.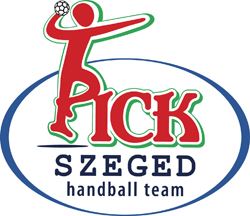 One of the main objectives is to improve younger age categories and form young players to become capable to play in the adult team.
New look
Another part of this structural change was to create a new club logo. And on 16 December Szeged is planning to have a huge celebration of 50 years of club handball with a tournament and invitations to former players of the club formerly known as Szegedi Előre.
Season objectives remain
With all those changes and milestones the goals remained the same: fighting for the Hungarian title and proceeding to the Last 16 of the VELUX EHF Champions League - despite the big guns they will have to face
Manager expects excitement
New club manager György Fekete says: "On the one hand I am not happy with the draw, because we are in a very strong group. On the other hand I am happy because it is very good that such famous clubs will visit Szeged.
Our goal is to qualify for the Last 16, but we also know that we will need 100 percent performances to reach that.
I really hope that during the matches of the VELUX EHF Champions League our sports hall will be full of fans, and I also hope that we will play exciting and fair matches."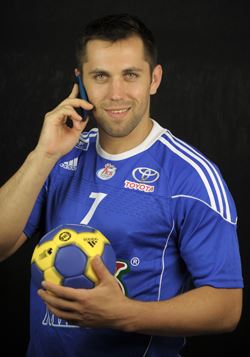 Captain wants fourth place
For the new team captain Attila Vadkerti, "the first three places in our group have already been allocated, and the top teams will fight for those places amongst each other.
So we will fight for the fourth place with Leon and Beograd. We have to win our home matches against those teams and we need at least one special away match, such as last season when we won at Medvedi in Russia.
We will do our best to repeat our last season's performance and qualify for the Last 16."
Big changes in squad
As five newcomers arrived and nine players left, coach László Skaliczki will have some work to do in order to rehearse the team.
And aside both goalkeepers, Roland Mikler and Péter Tatai, had to undergo surgery during the summer and they are not completely recovered yet.
But both want to be fit for the start of the VELUX EHF Champions League, same as Dusan Beocanin, who did not play too much last season after shoulder surgery.
Three questions to coach László Skaliczki
ehfCL.com: What are your expectations for the upcoming season of the VELUX EHF Champions League - concerning your objectives and your group opponents?
László Skaliczki: We were drawn into a very strong group, together with top teams of nations with big handball tradition. Our goal is to qualify for the Last 16 like we did last season, and we want to hold our grounds against the best teams of Europe.
We hope that we can entertain our fans, and that they will attend our matches regularly, because they may see that a real team is evolving and this team consists of great fighters who play modern handball.
ehfCL.com: What does the participation in the VELUX EHF Champions League mean to you and your club?
László Skaliczki: I think that playing in the VELUX EHF Champions League is a huge grade and honour for a coach. I am proud that we can participate in such a competition. It is a fantastic experience.
Some of our players are experienced participants of the VELUX EHF Champions League, but others have never played in this competition before. I hope that they also consider this opportunity as a serious challenge and honour.
This season is very special, because so many famous opponents will visit Szeged.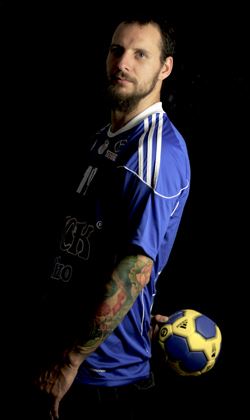 ehfCL.com: What teams are your personal favourites to reach the VELUX EHF FINAL4 and for winning the title this season – and why?
László Skaliczki: I believe that Barcelona, Kiel, Madrid, Hamburg, Montpellier and Veszprém are the teams with the biggest chance to go to the VELUX EHF FINAL4.
Although some teams run close to those teams, and surprises always happen.
In my opinion Barcelona deserved the title last season, their team never weakened, the defence stayed on a constant level and their offensive play is very fast. So they have a good chance to defend their title.
Club facts – Pick Szeged (HUN)
Newcomers: Dániel Buday (Celebi FTC), József Czina dr. (Celebi FTC), Gábor Ancsin (TSG Friesenheim, GER), Antonio Pribanic (RK Bjelovar, CRO), Rajko Prodanovic (Metalurg Skopje, MKD)
Left the club: Dávid Katzirz (Csurgó), Gábor Herbert (Csurgó), Maxim Butenko (Brest, BLR), Tomas Stranovsky (unknown), Maros Baláz (Celebi FTC PLER), Péter Grünfelder (lent to Pécs), Bálint Kupcsik (lent to Kecskemét). János Vancsics (Kecskemét), Róbert Teimel (unknown)
Coach: László Skaliczki, since 2010, goalkeepers' coach: Haris Porobic, since 2002
Qualification for the 2011/2012 VELUX EHF Champions League season: Hungarian runners-up
VELUX EHF Champions League records:
Participations (including 2011/2012 season): 10
Quarterfinal (2): 1996/1997, 2003/2004
Last 16 (4): 2004/2005, 2005/2006, 2006/2007, 2010/2011
Main Round (1): 2007/2008
Group Phase (2): 2008/2009, 2009/2010
Cup Winners' Cup records:
Semi Final: 1983, 1984, 1994
Quarter Final: 1978, 2003, 2009
Hungarian champion: 1996, 2007, runners-up: 1985, 1994, 2002, 2003, 2004, 2005, 2006, 2008, 2009, 2010, 2011
Hungarian Cup winner: 1977, 1982, 1983, 1993, 2006, 2008
Further information
Find more information on Pick Szeged HERE.
Join the growing community of handball fans on Facebook!
www.facebook.com/ehf.champions.league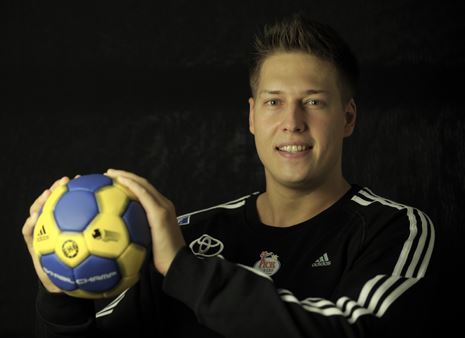 Photographer: Aurél Iványi