EHF Champions League
Presov keep qualification hopes alive
Presov keep qualification hopes alive
Group C got underway with the direct clash for fourth place in Turkey. Besiktas failed to repeat the performance from Russia and lost to Vladimir Maximov's men 27:30 to end up fifth in the group. Medvedi finished fourth. In the much more anticipated clash in eastern Slovakia, TATRAN Presov beat HC Metalurg 30:24 to close the gap on Sporting CP and Bjerringbro-Silkeborg, but need the help from the Portuguese side to reach the play-off round.
• Presov tie on points with Bjerringbro-Silkeborg and Sporting CP
• Presov only qualify if Sporting win in Silkeborg on Sunday due to better head-to-head with Bjerringbro-Silkeborg
• Sergei Kosorotov was the top scorer with nine goals
• Chekhovskie Medvedi gained revenge for the 24:22 loss at home to Besiktas
GROUP C
TATRAN Presov (SVK) vs HC Metalurg (MKD) 30:24 (15:13)
Slavko Goluza must have gained a couple more wrinkles when preparing the line-up for today's match as he had to replace injured Tomas Cip and Martin Stranovsky with unorthodox winger Afanou Gatine, while Igor Chupryna and Dominik Krok were playing with knocks.
However, despite all these troubles, the opening phases were in Presov's hands. Metalurg scored only one in the first ten minutes, but Presov did not build on the four-goal lead.
Changing line players, with Roman Tsarapkin replacing Leon Vucko, along with a change of goalkeeper helped the Slovakian side to halt Metalurg's improving position.
Presov were more focused and convincing compared to last week's performance in Silkeborg. The responsibility fell off Presov shoulders, although the imperative to win was still there.
Slovenian left back Miha Pucnik provided the biggest threat for Presov. Early in the second half, Metalurg levelled the score and kept pace with the Slovakian champions, but it was Titouan Afanou Gatine, the young French player, who displayed great fighting spirit.
Igor Chupryna also found his form when he returned in goal; Jakub Hrstka was at his best on the wing and Bruno Butorac showed why he is the top TATRAN scorer this season with 51 goals.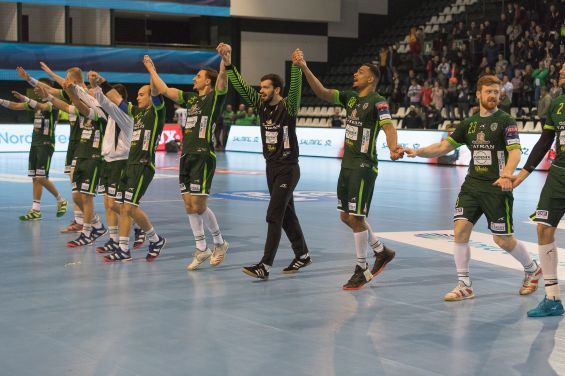 "It was not about me, it was about the club. We are fighting for each other. Fighting spirit and unity helped us win the match. We will cross fingers for Sporting to win," said Dominik Krok after the game.
Despite the win, players and fans from TATRAN Presov will wear green and white tomorrow to support Sporting CP against Bjerringbro-Silkeborg. For Presov, reaching the play-off round would be a huge achievement.
Besiktas Mogaz (TUR) vs Chekhovskie Medvedi (RUS) 27:30 (17:17)
Beskitas Mogaz were not able to cope with the aggressive defence of Medvedi, who were supported impressively by Dmitry Pavlenko in goal. The young left back Sergei Kosorotov, who also finished as the top scorer in Europe this season for Chekhovskie Medvedi with 32 goals, made the biggest impact in the match with nine goals.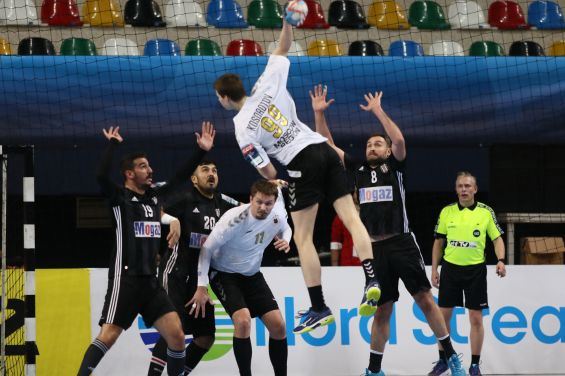 In their fifth appearance in the VELUX EHF Champions League, Besiktas had their worst European season in the group phase of the VELUX EHF Champions League since 2015/16. With three wins and seven defeats they finished in fifth place. Ramazan Done was their top scorer in the competition with 43 goals.
For Medvedi, the fourth spot in the group is an improvement compared to the last two seasons, when they recorded two wins each time.
Chekhovskie Medvedi performed well in many matches over the course of the European season, with results often not reflecting the flow of their games.