EHF Champions League
The Bears face new challenges, even on home turf
The Bears face new challenges, even on home turf
Their golden days seem to be over for Chekhovskie Medvedi who will have to fight hard to enter the group C/D playoffs but 71-year-old coach Vladimir Maximov is trying everything as he enters another decade, still at the helm of 'the Bears'.

Three questions before the new season

Will the Bears be more successful than in their previous two VELUX EHF Champions League seasons?

In the 2015/16 season the Bears took four victories and eight points in the group phase but last season it melted down to just two wins and six points. "We must achieve more points," understated Maximov ahead of the 2017/18 campaign.

But, with some experienced players leaving and the pool of talents yet to gain international experience, it is too early to say whether they can make it.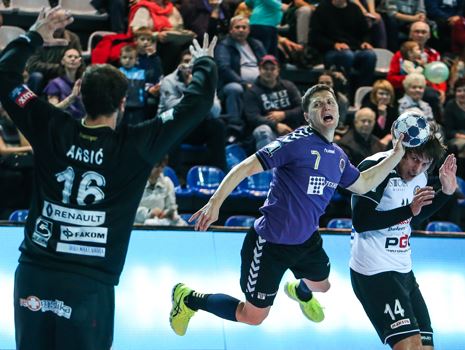 Will the newly-formed Spartak Moscow handball team take over Chekhov's leading role in Russia?

It is possible that a changing of the guard will occur in the upcoming season. The Spartak roster consists of 12 former Chekhov players including club legend Dmitry Kovalev and is coached by Vasily Filipov, a long-term player of the Bears.

Spartak could be the first-ever club which overtakes Chekhov in the Russian Super League, which could have an impact on future international appearances and the duels between the two will be league highlights.

Is the duel with Motor Zaporozhye at the start of the season more than sport?

Chekhov were drawn in the same group with Ukrainian champions Motor Zaporozhye - and the duel between the two in Kharkov, Ukraine, will be the opener of the group on 14 September.

"We have a perfect relationship with Motor," said Alexander Michailovitsch, Director of Medvedi. "Both sides are not political organisations, but sport clubs."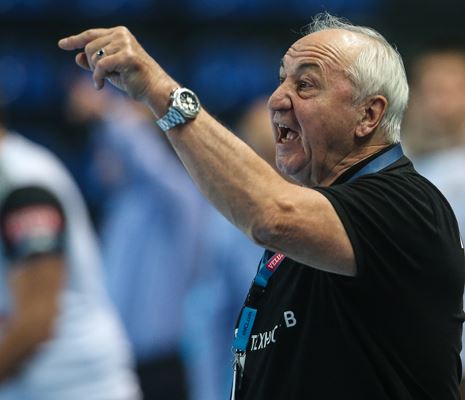 Under the spotlight: Vladimir Salmanovitsch Maximov

Vladimir Salmanovitsch Maximov is the legend in Soviet and Russian handball, playing for either the national team or with the Bears. From 1992 until 2012, Maximov was national team coach most of the time, steering the golden generation to gold medals at EHF EURO events, IHF World Championships and Olympic Games.

When Chekhovskie Medvedi was founded in 2002 as the successor of former army sports club CSKA Moscow, he took over the coaching position and has won all the domestic league trophies since then.

Now, 71-years-old, Maximov will struggle hard to keep his club on top in Russia and on the international handball map with the emergence of Spartak. As always, the coach has been the star in Chekhov, but now the coach himself is under the spotlight as much as any player.

Self-esteem

Knowing that only the duels with Spartak will be on equal level in the Russian Super League, Medvedi can only improve and gain experience on international turf. Therefore, being part of the VELUX EHF Champions League is still the major focus of the club from the Moscow region.

"We need to be better than in previous years", said Maximov, with new team captain Kirill Kotov hoping for "a spot among the three best teams in our group", which consists of HC Metalurg, Zaporozhye, Besiktas Mogaz HT, a qualifying team and Montpellier HB, against whom Chekhov hope for revenge after losing 34:24 to them in a recent test match.

Fun fact

Chekhovskie Medvedi is still the only team coming from the former Soviet Union to make it to the VELUX EHF FINAL4 which they did, as part of the premiere event in 2010, with players such including Timur Dibirov and Sergej Gorbok.

Winning the Men's EHF Cup Winners' Cup final in 2006 against Valladolid, was the first-ever European Cup title for a team from the former Soviet Union, which was then followed by the Men's EHF Challenge Cup triumph of SKA Minsk in 2013, beating Luxembourg team Esch in the finals.

What the numbers say

No other VELUX EHF Champions League participant is more dominant in their national league than the Bears. Since 2002 and in the 16 editions since, Chekhov have become Russian Super League champions.

The runners-up in this national championship ranking are RK Zagreb - they have more league titles (26), but they missed winning the league in 2003 and, therefore, Chekhov are one season ahead.

Chekhovskie Medvedi (RUS)

Qualification for the 2017/18 VELUX EHF Champions League season: Russian champions

Newcomers: Igor Karlov (SKIF Krasnodar), Denis Vasiliev (Dinamo Astrakhan)

Left the club: Dmitry Kovalev, Alexander Chernoivanov, Dmitry Shelestyukov, Oleg Skopintsev (all Spartak Moscow), Alexander Izmailov (HC Saint Petersburg), Alexei Karibov (SGAU-Saratov)

Coach: Vladimir Maximov (since 2002)

Team captain: Kirill Kotov

VELUX EHF Champions League records:

Participations (including 2017/18 season): 17
Semi-finalist (1): 2009/10 (fourth at the VELUX EHF FINAL4)
Quarter-finalist (2): 2008/09, 2010/11
Last 16 (3): 2004/05, 2006/07, 2012/13
Group Phase (7): 2001/02, 2002/03, 2003/04, 2005/06, 2011/12, 2014/15, 2015/16, 2016/17

Other EC records:

Cup Winners' Cup: Winner - 2005/06

Russian league: 16 titles (2002, 2003, 2004, 2005, 2006, 2007, 2008, 2009, 2010, 2011, 2012, 2013, 2014, 2015, 2016, 2017)

Russian Cup winner: 2009, 2010, 2011, 2012, 2013, 2015, 2016