EHF Champions League
This is me: Joan Canellas
Joan Canellas. A two-time EHF EURO champion. A world champion and an EHF Champions League winner. Joan has seen it all and won it all on the court. Yet his career could have been oh so different. He could have been a chemist and he could have been working on a vaccine for Covid. Instead his heart chose handball and the rest is history. In his own words in our latest series of interviews exclusive to EHFCL Weekly subscribers, the legendary Spain international reflects on his career choices and sheds a light on what it takes to be one of the handball greats.
THIS IS ME: JOAN CANELLAS
The alchemy behind a great
The Alchemist. Usually nicknames are not earned, rather than given to you by your friends or your teammates. Mine is quite different from other players. I am not The Thunder, nor the The Rocket. I am The Alchemist. And it has something to do with my background.
For that I would like to explain the link between science and myself and my family. Because everything has to do with family.
We are a family passionate about science. My mother and her sister, my aunt, studied pharmacy, as well as my middle brother, Jordi. It's not quite what I would call a dynasty but the passion for science definitely runs deep in my family but it is something that makes me very proud.
Growing up, that love for science was always there. For me the question was pharmacy or biotechnology. But it was pharmacy that suited me most. I knew I wanted to study pharmacy at university.
Then there was a problem – but a nice one. It arrived in the shape of a sport called handball. And suddenly, everything changed.
If it wasn't for handball then my life would have been totally different.

The beginnings were humble. Santa Maria de Palautordera is a small village in Catalonia, near Granollers and Barcelona. When I was little, the population was around 5,000 people. There was not much to do, except playing with the ball. After school, we would always go to the park or near the river and play. I think, as a kid, I was spending more time outside than in our home. I was always playing with my brothers, Jordi and Marc.
The thing you do not know about Santa Maria de Palautordera is that everybody here was connected in one way or another with handball. You probably know David Davis, Veszprem's coach, my rival now, who was also born there.
My father played handball and my grandfather played professional football. Therefore, it was only logical for me to follow in their footsteps. And I loved it.
Yet our local handball team did not have a junior squad, so with some friends and their parents, we decided to build our own team. It suited me well, there were many, many memorable moments. The streets around my home is where I learned my trade, my true profession. My destiny.
My studies in pharmacy began when I was 18, the same year I started to play with Granollers' first team. It was a team with big tradition in Spain, but along came the dream: three years at Barça, a team renowned for their pedigree. It came at a time when the Catalan giants were in the midst of a rebuilding phase but that didn't matter to me: I was playing at Barça. And it was the start of my professional handball career, with a huge opportunity to learn alongside some amazing players.

I returned to Granollers in 2008 but during my time with Granollers and Barça pharmacy never went away. I remained dedicated to my studies, trying to balance handball and classes. But it was tough.
After one season back with Granollers, Ciudad Real came knocking at my door.
Playing for one of the greatest teams ever, with so many outstanding players, I learnt so much, even if the club was in dire straits financially. The club moved entirely to Madrid, to rebrand under the name Atletico Madrid, and it was truly the pinnacle of my career.
I loved Madrid, both the city and the team, and here I could continue my pharmacy studies. However, things got worse and at the moment I knew that if I was to achieve the things I wanted to in the sport something had to give. It was handball or pharmacy. Something had to give.
In the years that followed I knew the answer – especially when I moved to Germany; first to Hamburg in 2013 and then to Kiel a year later.
I could not finish the degree, all the possibilities to do it were gone.
It was not for the lack of trying, nor because I did not like it. No, I liked it a lot. But my heart beat loudest for handball. It had always been my big love and given me the best feelings, the chills, as they say it.
Yet my studies enabled me to learn more about my body, about nutrition, about a lot of things. I am not a specialist, nor I will ever be one. My wife is a nutritionist and she knows this field much better than I do. But learning bits and pieces about nutrition or about anatomy definitely developed my skills and taught me to be a better professional. But I am not the person to be giving anyone advice.

The decision to focus on handball was not easy but it felt right. Handball was number one now It had my complete attention. It was time for me to finally kick-start my career. To be the player I wanted to be. To realise my dreams. To win trophies and be a success.
However, sometimes the choices you make come with consequences. For instance, moving to Germany – away from Spain where I would have my family around – was not easy.
After leaving Atletico folded I felt I needed a new challenge. That came in was Germany. It was a lot different with what I experienced until that point. A new culture, a new language, no Spanish teammates. It was difficult, especially in Kiel.
It was another steep learning curve, where people are in their homes at 18:00. However, the team and the facilities were fantastic. Truly professional. It was a joy to watch and experience first-hand. It really toughened me up as a player and as a person. But failing to win the EHF Champions League Men was hard, they always aim sky-high.
But there was no doubt by 2016 when I moved to Vardar that I had made the right decision to focus on handball. But this time I was already an accomplished player with a hatful of incredible achievements already in on CV. Like winning the World Championship with Spain in 2013. Coming in front of our fans and family was something amazing.
But in Skopje, everybody lives and breathes handball as well, a little strange for a capital city.
In 2017 we experienced an incredible run. We made it all the way to EHF FINAL4. We were the underdogs. Nobody believed we could win it. But we felt good. And we won. We shocked everyone. It was unbelievable. The underdogs had their day. I was The Alchemist but we had the right chemistry. We did it. All by ourselves.
When we returned to Skopje the reception was something out of this world. I felt like I was on the top of the world. Here was a small guy from a small village in Spain, celebrating with hundreds of thousands of fans in the middle of the street in North Macedonia. Can you imagine?

But it was time to move again. In 2018 Hungary became my fourth different country in six years. Would not it be hard for anyone? But now I call Szeged my home and it is amazing to be here. Both in Skopje and in Szeged, I had the pleasure to share the court with Spanish teammates and have Spanish coaches. That was hugely important for me.
Yet after one World Championship and two EHF EURO gold medals – that were awesome, I mean, truly great achievements – I am not done yet.
I still have three or four great years in myself and I will do my best wherever I will play. Sure, coaches and fellow players must feel the same, but they still need some convincing, right?
I love handball and I still love playing. It is what motivates me. It's the fire that still burns in my belly.
But there is one thing I miss. Something more than winning an EHF EURO. It's the fans. They are the heartbeat of our great game. Without them, I feel empty. Without them it is not the same.
I sometimes think that if I pursued my studies and completed them, I would have wanted to invent only one drug that could put an end to the ongoing Covid-19 pandemic. Just think: a simple pill to ingest that would act like the current vaccines on the market. It would have been a great achievement. And from the point of view of a handball player, we would have seen fans flock to the arenas once again. I mean, which player would say no to that?

I'm 34 now and we all still have dreams. Okay, so that might not involve pharmacy but it for sure involves handball. The questions are what and how.
Well, I'm sorry to disappoint you, but these are questions I do not have the answer to at the moment. For sure, I would like to stay in handball. As a coach? Well, you've probably realised I'm a bit of globetrotter. And it is true, I am. But I would like to settle down, go back to Spain. My family deserves that. They have made huge sacrifices for me until now. My eldest daughter, who is five years old, is going to school already and I would like her to be in Spain as she grows up.
But what about me? I truly feel accomplished. Hey, maybe I will go back to the university and finish my pharmacy studies. I started to forget a few things. After all it's been almost 10 years since I dropped out. That can only be natural when you've been engrossed in a career of hanball.
But don't think for a minute that I stopped learning. I am already on course to complete a marketing degree. That would make me a three-in-one jack-of-all-trades. Whenever I am travelling to games or having some hours off, I study and learn new things and I am loving it.
Maybe I will get into coaching, maybe I won't. I have the benefit of a lot of experience and have worked with some great coaches throughout my career. Perhaps it's difficult if I return to Spain. A former handball player, with a marketing degree and also studying pharmacy. Impossible, right?
But for me, impossible is not a word I like to use.
If a young boy from Santa Maria de Palautordera can win two EHF EURO titles, the EHF Champions League and finish top scorer at an EHF EURO than anyone can.
I guess it's all about the right chemistry.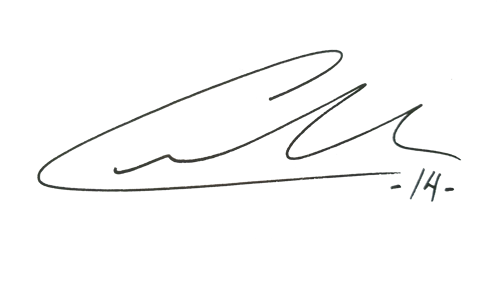 JOAN CANELLAS IN THE EHF CHAMPIONS LEAGUE
Place of birth: Santa Maria de Palautordera, Spain
Date of birth: 30.09.1986
Debut: 05.11.2005 for FC Barcelona-Cifec (v HRK Izvidac Ljubuski)
EHF Champions League wins: 1 (with HC Vardar 2016/17)
Milestones:
200 games 03.12.2020 MOL-Pick Szeged vs. SG Flensburg-Handewitt @ Flensburg
500 goals 15.10.2020 MOL-Pick Szeged vs. FC Porto @ Porto 
100 wins 22.04.2017 HC Vardar vs. SG Flensburg-Handewitt @ Flensburg 
This story was written prior to the announcement that Joan will join Kadetten Schaffhausen at the end of the season.