Inside the EHF
Zagreb hosts Europe's presidents
Zagreb hosts Europe's presidents
European handball's national federations met in Zagreb on the final weekend of the Men's EHF EURO 2018.
A total of 51 nations were represented at the Conference of Presidents, including the EHF's two associated federations, England and Scotland.
82 national federation presidents and representatives were in attendance in addition to EHF officials and office staff.
The event was opened by the EHF President, Michael Wiederer, and also the President of the Croatian Handball Federation, Tomislav Grahovac.
Topics on the agenda for the event, included a competitions report from Bozidar Djurkovic, Chairman of the Competitions Commission, an update to the ongoing process for the federation's media and marketing rights as well as proposed changes to the federation's structure.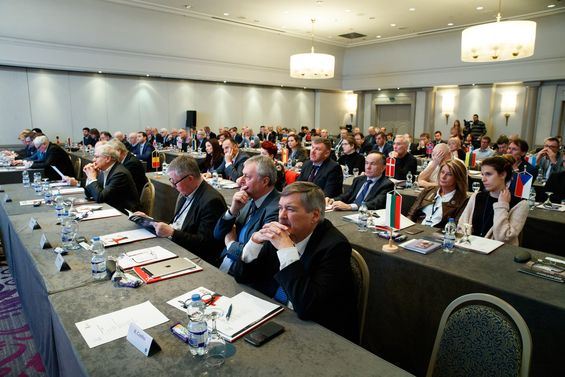 Referring to the announcement on Friday of the start of negotiations with a consortium from Infront Sports & Media and Perform, the EHF President, Micheal Wiederer presented information on the background to the tender process and progress to date,
The Honorary EHF President, Jean Brihault, presented the findings of the working group he has chaired on the future structure of the EHF.
The Conference of Presidents offers an opportunity not only to provide reports and information to the EHF national federations but also a chance for representatives to voice their opinions and exchange ideas.
The event also served as a preparation for the next EHF Congress, which will take place in Glasgow, Scotland on 18/19 June 2018.
The programme for the represntatives from the national federations continued throughout the weekend with the draw for the 2019 IHF World Champioship: Play-off Europe on Saturday and the final matches of the EHF EURO on Sunday.