Official Statements
Zagreb to miss their captain against Celje
Zagreb to miss their captain against Celje
The EHF Court of Handball has released a decision following disciplinary proceedings against the player Zlatko Horvat of HC PPD Zagreb.

The player was directly disqualified at the 57"46 minute of the VELUX EHF Champions League Group Phase 2015/16 game: HC Prvo Plinarsko Drustvo Zagreb (CRO) vs THW Kiel (GER that took place on 17 September 2015.

The EHF Court of Handball finds in substance that the behaviour deserves further sanction since the behaviour of the player constitutes an act of revenge, i.e. push with both arms, intentionally committed against an opponent and directed at the body of the latter. In addition, the gesture was not related to the normal course of the match.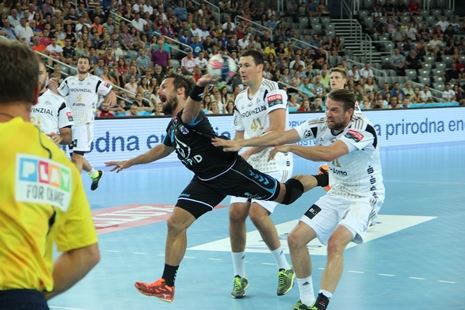 Horvat is therefore not entitled to participate in the next Group Phase game in which his club will take part, respectively the match RK Celje Pivovarna Lasko vs. HC Prvo Plinarsko Drustvo Zagreb taking place on 26 September 2015

An appeal against the present decision shall not have any suspensive effects.