EHF European Cup
2016 winners pursuing the chance again
2016 winners pursuing the chance again
With the Russian teams Kuban and Astrakhanochka as well as Danish Viborg HK and Turkish Kastamonu Belediyesi GSK already in the next round, 22 more teams are fighting to join them in the final qualification round for the Women's EHF Cup Group Phase.
One of them is DKKA Dunaujvaros who won the EHF Cup in the 2015/16 season, what was the last edition before merging with the Cup Winners' Cup. Now, the Hungarian club is pursuing a remake of that triumph, and at the moment, they seem to have a good chance to reach the third and final qualification round.
Dunaujvaros won the first leg at home against CSM Roman 31:24, a result which gives them an obvious edge before the return match in Romania Sunday morning.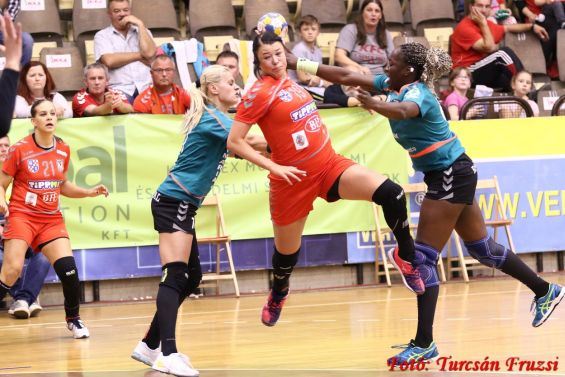 Still, Dunaujvaros coach László György find that more concentration from his players will be needed in the second leg.
"I was sorry to see that we could not concentrate throughout the 60 minutes. Luckily, we did not give up, and if the girls have faith in themselves, they have the will too," László György told his club's website.
Another Hungarian side, Vaci NKSE are considerably more troubled, being seven goals down before receiving German Buxtehuder SV Saturday evening.
Buxtehude won the first leg 33:26, but their coach remains cautious. "A very difficult game will be awaiting us in Hungary, where we will be starting from 0:0 again.
"We have played in Europe so often that we know that such a lead is good, but now sleeping pillow. We must really be awake," said head coach Dirk Leun, while Vaci coach Zoltan Szilagyi had certainly not given up.
"We will give everything we got at home in order to proceed," he said.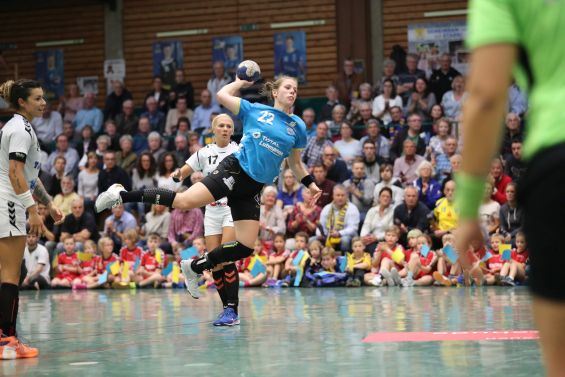 Two out of three French teams have a good chance to reach the next round as well. Issy Paris Hand are almost through after winning 26:17 away in the first leg against Norwegian Glassverket, while ES Besancon Feminin are chasing a narrow one-goal deficit against Silkeborg-Voel KFUM after losing 27:26 in Denmark.
Still, Silkeborg will undoubtedly be travelling to France with fresh self-confidence. On Tuesday this week, they won as big as 27:16 at home against Women's EHF Champions League participants FC Midtjylland in the Danish league.
The third French team in the second round, Cercle Dijon Bourgogne, on the other hand, seem to be on their way out of the tournament, as they will be flying to Copenhagen trailing 32:23 before the second leg against Kobenhavn Handbold.

This weekend will also see two double-headers. In Haukelandshallen in Norway's second largest city, Bergen, Tertnes Bergen and Belarusian BNTU-BelAZ Minsk Reg. are meeting Saturday and Sunday evening, while Zvezda Zvenigorod are trying to become the third Russian team in Round 3, after Kuban and Astrakhanochka have already qualified.
Zvezda are receiving LC Brühl Handball from Switzerland Sport hall Zvezda Saturday and Sunday afternoon.

While Tertnes play both their matches this weekend, another Norwegian team, Byasen Handball Elite are flying to Romania with a 10-goal lead after defeating HC Dunarea Braila 28:18 in the first leg.
"Things look good before the coming weekend, but I would like us to have a few more fast-breaks in order to make us absolutely sure," said goalkeeper Tonje Lerstad.