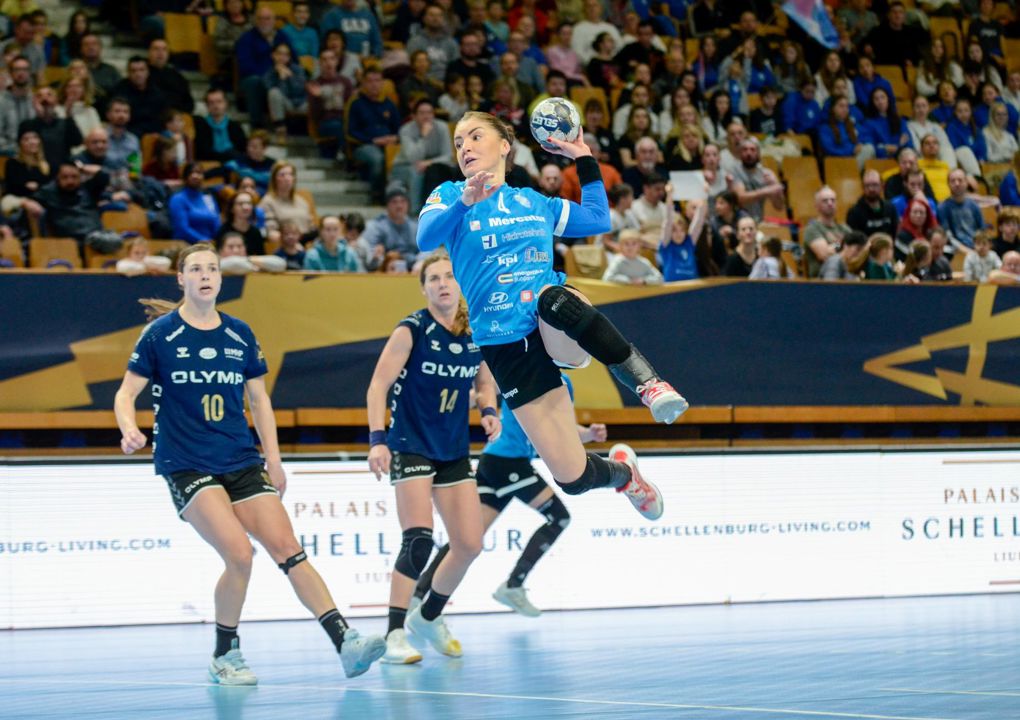 Dmitrieva and Radicevic power Krim to impressive win
Krim Mercator Ljubljana's up-and-down form has hampered them so far in the EHF Champions League Women 2022/23, but the Slovenian champions are now firm in control of their destiny in the race to reach the play-offs after their second win in a row.
With Daria Dmitrieva and Jovanka Radicevic in sparkling form, Krim claimed a 35:28 victory against SG BBM Bietigheim that puts them in sixth place in group A.
GROUP A
Krim Mercator Ljubljana (SLO) vs SG BBM Bietigheim (GER) 35:28 (19:14)
a 10:1 run between the fourth and the 16th minute was the building block for Krim's second consecutive win in the group. Goalkeeper Barbara Arenhart saved nine shots at an incredible 69.2 per cent save efficiency during this period
Krim have jumped to sixth place in the group A standings, one point clear of Brest Bretagne in the race to reach the play-offs
after starting the group phase with a five-game unbeaten run, the German champions are now without a win in the past five games. Bietigheim's chances of a top-two finish now appear limited as they trail Vipers Kristiansand by five points
Krim's top scorers this season, right wing Jovanka Radicevic and centre back Daria Dmitrieva, shone once again in this match, combining for 21 goals, as both hit the 50-goal milestone this season
Dmitrieva had her best outing in Europe's top competition, finishing the match with 12 goals, as she reached double digits for the first time in her career
Krim take advantage of Bietigheim's injuries
Krim were a side that started slowly and produced something out of thin air to save themselves. On Sunday evening, they took control against Bietigheim and delivered their best performance this season.
Centre back Daria Dmitrieva and right wing Jovanka Radicevic combined for 11 goals in the first half, which featured a 10:1 run for Krim in the middle part, as Bietigheim simply had no answer for their counterparts.
The German side are now on a five-game winless run and their injuries, which left them with only 13 players on the teamsheet on Sunday, have surely taken their toll. Without captain Danick Snelder and left wing Antje Döll, Bietigheim do not have enough firepower at both ends of the court, and this has been their undoing in the past two months.
It was tough for us. We were preparing with a lot of videos and because of that we have team spirit now. We ended the last year with a win, we started this year with a win and I believe that we will continue like this in the next few matches.