EHF European Cup
Holstebro take clear home win against Dutch champions
Holstebro take clear home win against Dutch champions
Team Tvis Holstebro, who currently share the lead in the Danish league with VELUX EHF Champions League participants Skjern Handbold, doubled their number of points through their 29:24 win at home against OCI-LIONS on Sunday afternoon, but the home team was chasing a much bigger win during the game.
Men's EHF Cup Group Phase
GROUP B

Team Tvis Holstebro (DEN) vs OCI-LIONS (NED) 29:24 (17:13)

An impressively large group of Dutch fans – with women's national team player Estavana Polman as the most prominent one – did their best to support OCI-LIONS in the Graekjær Arena of Holstebro, and they saw their team suffer their narrowest defeat in the group phase so far.

Team Tvis Holstebro were missing injured playmaker Jonas Larholm, which meant the left wing Magnus Bramming had to act as the playmaker for big parts of the match.

This was a success, as Bramming was top scorer with eight goals.

Holstebro soon went ahead 7:2, and the Dutch champions were only able to reduce the gap in the periods, where the home team lost some concentration.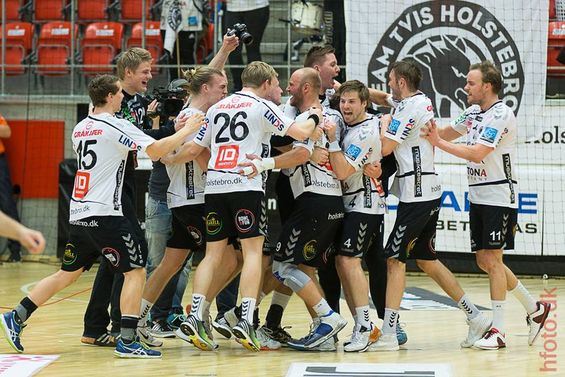 Holstebro had no problems creating scoring opportunities against the Dutch 3-3 defence, but they had more trouble when the LIONS went back into a 6-0 formation.
This tactical step from LIONS coach Monique Tijsterman played a big part in the visitors managing to reduce a 10-goal deficit from 24:14 in the second half to a five-goal defeat.

"After a great start in both halves we lost our concentration, and we also got into some trouble with their 6-0 defence.
"It is frustrating, as we obviously wanted to score as many goals as possible and win as big as possible," said Holstebro's right back and Danish international Peter Balling.
Team Tvis Holstebro are now on four points just like HBC Nantes and Frisch Auf Göppingen, while OCI-LIONS are still on zero.