EHF European Cup
Huge respect between EHF Cup finalists
Huge respect between EHF Cup finalists
Mutual respect characterises perfectly Team Tvis Holstebro and Rostov-Don's coaches statements ahead of the first leg of the Women's EHF Cup Final on Sunday.
Rostov-Don travel to Denmark as new Russian champions, but that does not make their head coach Jan Leslie accept the role as favourites against an opponent who has been sent out of the Danish championship in the semi-final.
"From the statistics I have seen, Tvis are huge favourites, so we should be happy to get from Holstebro alive!
"We have some doubt about some players who are a bit worn after playing six matches within the past 16 days, so I don't really know what the team will look like to go to Holstebro with. But to us, it is a question of getting a good result there. It will obviously be hard for us in the home game.
"It is hard to say what a good result for us would be, though. It could be plus two or minus three, depending how the match turns out," Jan Leslie tells eurohandball.com.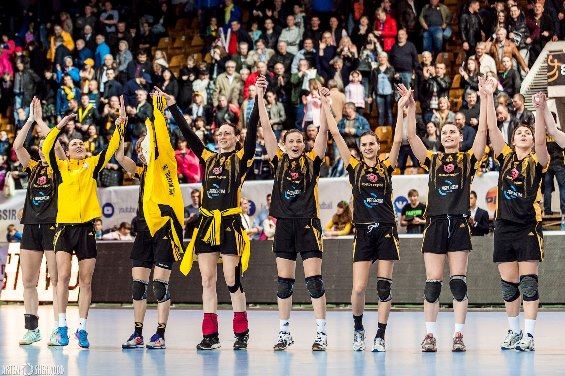 "I think Jan Leslie is underplaying. If you look at their squad and at their results. It is obvious that they will be some kind of a handful for us," Team Tvis Holstebro coach Niels Agesen says.
"We are proud to be in our third EHF Cup final in five years, but of course, just being in the final is not enough for us. We always play to win a final, and I am not sure if Rostov-Don are used to meeting an opponent who plays just the way we do," adds Niels Agesen ahead of the first match in the Graakjaer Arena of Holstebro Sunday afternoon.
Being a Dane, Jan Leslie expects to be able to benefit from a better knowledge of his team's opponents, but he also realises that Holstebro's experience from playing finals me be a disadvantage to his team.
"The fact that they have been in three European finals over the past four or five years might give them an advantage, but at the same time, I believe that I have more knowledge of Tvis than they may have of our team," he says.
"One thing is what Jan Leslie can tell his players in advance, another thing might be what they experience on the court," says Niels Agesen.
"Furthermore, we only have three players left from the team we had when Jan Leslie was last coaching in Denmark, but I don't know, of course, how many matches he has watched this season," says Niels Agesen.
The first leg match of the Women's EHF Cup Final can be watched live on ehfTV.com on Sunday at 16:50 hrs local time.