Mahé and Paris, the story which never was
It could have been a match made in heaven.
Kentin Mahé, at the end of his contract, signing for Paris Saint-Germain Handball, joining the likes of Luka Karabatic, Nédim Rémili, Rodrigo Corrales and Sander Sagosen to build a team made of players with the potential to become the rightful successors of Nikola Karabatic and Thierry Omeyer and star for the best team in the world.
But it did not happen, and the SG Flensburg-Handewitt star decided to follow former coach Ljubomir Vranjes to Veszprém next summer. But why?
Here are some of the reasons to consider ahead of Flensburg's match against PSG in the ehfTV Match of the Week on Saturday evening.
Paris too big a club
Born and raised in Germany, Kentin Mahé has a French passport due to his parents and he made the decision to wear the blue jersey at an early stage.
Often in the past, he claimed how happy he was in Germany, with his girlfriend by his side and being accustomed to the German way of life.
Mahé had the opportunity to play in France in the past but never really considered it. German clubs such as HSV Hamburg and SG Flensburg-Handewitt gave him the opportunity to play at the top level while enjoying a quiet life.
Now his time with Flensburg is coming to an end, he felt like he had to move on to a bigger organisation, but perhaps Paris was too big a club for him to settle into?
Veszprem, meanwhile, offers a countryside life by the shores of Lake Balaton, a relatively small town where you can find your feet easily.
A true bond with Ljubomir Vranjes
Kentin Mahé made it clear when he signed with Flensburg in 2015, he wanted to play with Ljubo.
"I have a plan for him, just as I have for every player arriving in Flensburg and I don't think Kentin has reached his full potential yet," said the Swedish coach at the beginning of last season.
In Kentin's mind, Ljubo is the coach who understands him perfectly and who knows how to use him on the court. No surprise, then, that the French allrounder took his performances to another level in the last two seasons.
Kentin's admiration for Vranjes is well-known, but it goes in both directions. Very early in his negotiations with Veszprém, Ljubomir made it clear he wanted Kentin to join him in Hungary.
His creativity is a key asset in the coach's eyes along with the fact he can play on multiple positions.
"I think he can still progress in defence," Ljubo admitted over the course of last season. Knowing the defensive tradition of Veszprem, the Frenchman will have to up his level quickly.
Is he marketable enough for Paris?
Let's take a closer look at Paris Saint-Germain's signings in the last few seasons. Uwe Gensheimer. Nikola and Luka Karabatic. Sander Sagosen and Nédim Rémili. All players who will be, or have already been all-star contenders in the VELUX EHF Champions League and beyond.
It is not that Mahé has not got the potential to claim these awards, but he is not the type to step into the spotlight, rather he usually allows his work within the team to do the talking.
Another aspect is when you look at the three positions he can play in, left wing, left back and centre back, it is difficult to find any room for him at PSG.
Uwe Gensheimer, Mikkel Hansen and Nikola Karabatic are playing almost sixty minutes a game, add Sander Sagosen into the mix and at this rate, there would be no point in wasting Mahé's talent on the bench.
At Veszprém, he is assured of a role to play, he already has his coach's trust and he has chosen one of the few clubs who are certain to be serious contenders for Europe's elite club competition. develop more.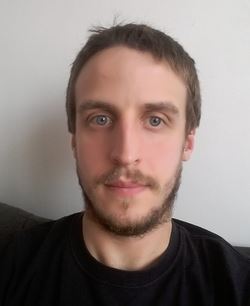 Kevin Domas is a French handball journalist who has been passionate about the sport from an early age. After playing and refereeing, he is now a journalist and media manager for the French handball website handnews.fr, among others.
Kevin has been a regular contributor to eurohandball.com for four years.