EHF European Cup
Nantes seem invincible; Metzingen claim important win against Lada
Nantes seem invincible; Metzingen claim important win against Lada
The Women's EHF Cup Group Phase featured many exciting games on Saturday.
Nantes and Randers, both of whom boasted a 100 per cent win record after two games, faced each other in France. In the end Nantes were too strong for their Danish rivals.
Three duels between German and Russian teams were played on the day – Kuban and Rostov-Don beat Leipzig and Bietigheim respectively, while Lada lost to Metzingen in a tight battle.
Nantes achieved their third straight victory, and moved to the top of Group A
Injury-riddled Leipzig had just eight players on their roster and lost to Kuban
Byasen's Silje Waade was the top scorer of the day with 11 goals
GROUP A
Nantes Loire Atlantique HB (FRA) vs Randers HK (DEN) 25:19 (12:6)
While both opponents earned maximum points in their previous two games, only Nantes continue their winning streak after their clash in France.
After beating both VfL Oldenburg and IK Sävehof away from home, the French side finally appeared in front of their fans at home - and they produced a strong performance.
Nantes were not as lethal in attack as they had been in two previous games, where they found the net 37 and 36 times. Nevertheless, they dominated throughout the game and found ways to break up Randers' solid defence.
The Danish side scored just three times in the first 15 minutes, with Nantes leading 7:3 by that time. This lead was a strong foundation for the hosts - and they kept it 12:6 at half -ime.
After the break, Randers improved their attack and the game became more competitive. Despite this, the visitors hardly had any chances to equalise - and in the end lost their first game in the group phase.
GROUP B
Kuban (RUS) vs HC Leipzig (GER) 32:24 (19:10)
Kuban made another step towards the quarter-final, comfortably beating HC Leipzig in Krasnodar. The Russian outfit left virtually no chances for their injury-riddled opponents.
Injuries at Leipzig are so rampant that the head coach Norman Rentsch could put only eight players on his roster, including just one goalkeeper.
The massively weakened team fought hard in the first minutes of the game, keeping the score at 3:3, but after this Kuban's superiority became evident. The hosts started to gain momentum, and comfortably led by nine goals at the break.
In the second half, Kuban seemed to relax their approach, but they were never in danger - and ultimately went on to clinch their second victory in the group. Leipzig stay on zero points, and have no chance to qualify for the next round.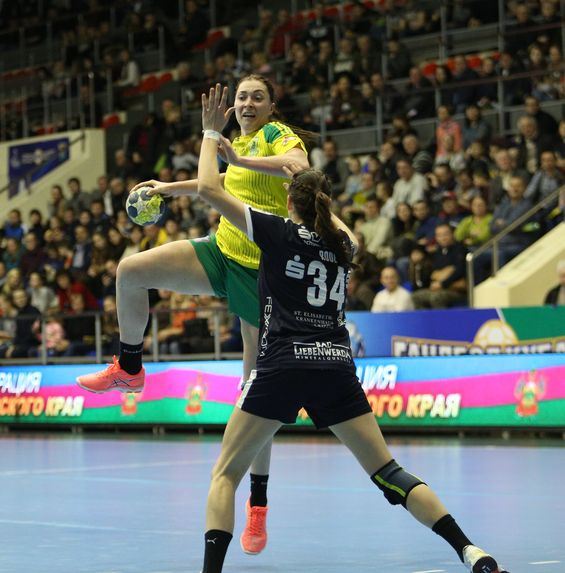 GROUP C
Byasen Trondheim (NOR) vs ÉRD HC (HUN) 35:28 (15:17)
After beating the group favourites Rostov, Byasen showed character and made a stunning comeback at home against ÉRD.
The hosts had a slow start and were down 0:3 after five minutes. While they started scoring and nearly levelled the score by the 10th minute (4:5), they had problems capitalising on their chances. ÉRD relied on fast counter attacks and won the first half 17:15.
However, after the break everything changed. Byasen drew level in the 38th minute with Marit Jacobsen's goal (20:20). This seemed to give them a boost, as they had a great run to 26:20. ÉRD were unable to stop Silje Waade, who finished the game with 11 goals.
At ÉRD, Katarina Krpez Slezak was prolific again, scoring eight times. However, her effort was not enough - and the Hungarian team suffered their second defeat in this tough group.
SG BBM Bietigheim (GER) vs Rostov-Don (RUS) 20:23 (11:13)
Both Bietigheim and Rostov are leaders in their domestic leagues with identical perfect records - 11 wins in 11 games. These teams also have ambitions in Europe, but both have recently suffered setbacks in the group phase: last weekend Bietigheim lost to ÉRD, while Rostov were beaten by Byasen.
This duel of ambitious opponents promised to be a high-quality and entertaining game, and it lived up to expectations. Rostov learned lessons from the game at Byasen and they dominated from the opening minutes.
However, Bietigheim fought hard and had good runs - for example, they came back from 5:9 to 9:9 midway through the first half. However, Rostov increased the tempo and were in lead at the break.
Soon after half-time, Bietigheim drew level again at 14:14. But the hosts were unable to do anything after this as Rostov had an upper hand again. Viktoria Borschenko gave a strong performance, scoring eight times, and Rostov became the first team to win an away match in Group C.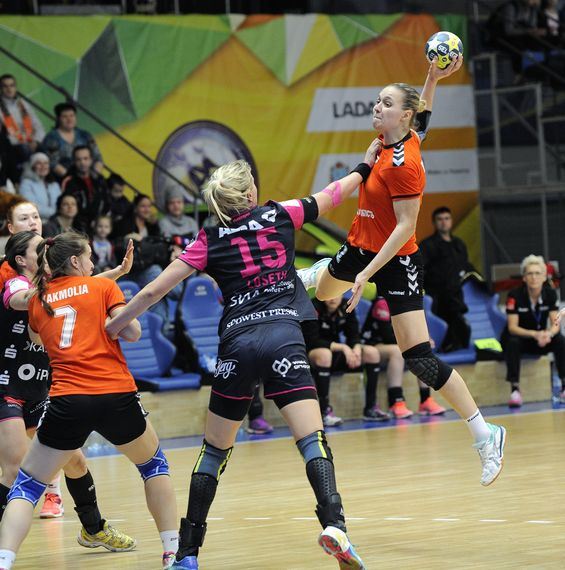 GROUP D
Handball Club Lada (RUS) vs TuS Metzingen (GER) 26:27 (11:16)
As Lada and Metzingen were equal on two points after two match days, both teams were eager to win their clash to improve their chances to advance to the quarter-finals.
Metzingen started the game better, and the visitors appeared confident while leading throughout the whole first half. Lada's players made many mistakes in central defence, therefore the five-goal lead of the German side at half time was unsurprising.
This scenario did not change early in the second half. However, in the last quarter of the game Lada finally seemed to wake up. Daria Dmitrieva started to score, but ten goals in the match ultimately did not help the Russian team to win.
Late in the game, Lada had a good run and reduced the gap from 27:22 to 27:26, but they did not have time to equalise. Metzingen now have four points in the group, while Lada stay with two.
Metzingen's head coach Csaba Konkoly felt that his team started well but in the end could not keep up to Lada: "We started well, and in the first half of the match we had good results. But the last minutes of the match were really dangerous for us. Lada was better prepared for the later part of the match."