EHF EURO
No room for error in EHF EURO 2018 play-offs
No room for error in EHF EURO 2018 play-offs
Finland, Romania and Belgium are only a small step away from qualifying for the Men's EHF EURO 2018 Qualification after all three won their intermediate play-offs on Wednesday and Thursday this week.
Given the fact that the three teams recorded away victories, the home advantage they enjoy on Saturday and Sunday should be enough to push them over the line, while their opponents, Turkey, Luxembourg and Israel, will need a small miracle if they want to proceed.
The four aggregate winners will be seeded in Pot 4 at the Men's EHF EURO 2018 Qualification Draw in Dubrovnik on 14 April at 10:30 hrs local time.
The draw will be streamed live on the EHF EURO Youtube channel.
Belgium vs Turkey
Saturday, 20:00 hrs. local time in Angleur-Liege / First leg result: 37:28
The gate to the EHF EURO 2018 Qualification is wide open for Belgium after the team recorded an unexpectedly clear 37:28 win against Turkey on Wednesday.
The outstanding player in the Belgium squad was left wing Damian Kedziora who scored 13 times.
The last time Belgium were part of a main qualification phase for an EHF EURO event was in 2010 and making it to the next stage now would mean one of the biggest success stories in Belgian handball.
Turkey will be licking their wounds following their performance in the first leg. However, they may find motivation in the fact that they beat Belgium away 31:24 when both teams met in the World Championship 2017 Qualification in January this year.
Having said this, a result like this would not be enough for Turkey, as they need to win by ten goals at least if they still want to advance to the next round.
In their past three EHF EURO Qualification campaigns Belgium only won two home matches, against Ireland and Luxembourg, but with the confidence they gained in the first leg, they are the favourites for this play-off match.
The match is broadcast live at http://sporza.be/cm/sporza/matchcenter/mc_livestream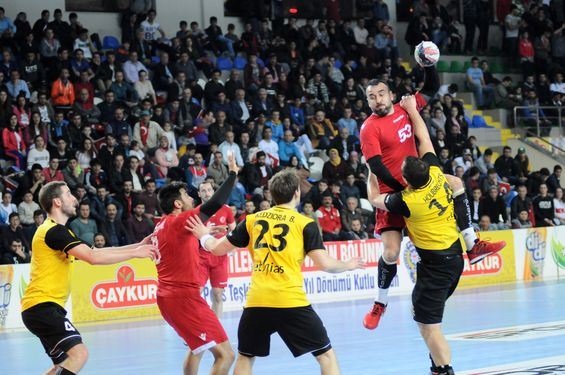 Romania vs Israel
Sunday 18:00 hrs local time in Calarasi / First leg result: 30:27
After they had lost the play-offs en route to the EHF EURO 2016 Qualification against Finland two years ago, Romania are well on track to be back among the best 28 teams in Europe.
In the first leg against Israel the team of head coach Aihan Omer did not give up at all when they trailed 4:11 and eventually turned the game in their favour, winning 30:27 in the end.
And on home ground Romania are supposed to be even stronger where they are backed by the frenetic support of their fans in Calarasi on Sunday.
Romania can count on a lot of international experience in their squad that features an large number of VELUX EHF Champions League or EHF Cup stars.
After they have been part of almost all previous final EHF EURO Qualifications, Israel are close to miss this stage for the first time since 1996.
To prevent this they have to win with a four-goal difference goals at Romania – a tough task for the team of former Swedish world champion Per Carlen.
The last match of both sides two years ago, taking place in the EHF EURO 2014 Qualification, ended with a 26:25 win for Romania.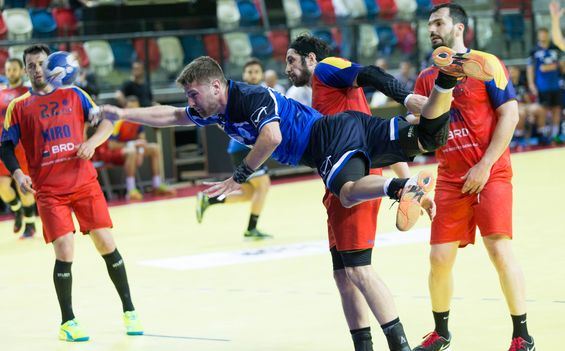 Finland vs Luxemburg
Saturday, 16:00 hrs. local time in Karjaa / First leg result: 28:23
Finland have their fate in their own hands to make it once again to the EHF EURO Qualification, just like they did two years ago.
Supported by eleven goals of match winner Teemu Tamminen, Finland won the first leg away at Luxemburg 28:23. In the overall head-to-head stats between the two team, Finland have now won twice and drew and lost once.
In 2014 Finland were the only team from the first qualification stage to win their play-off encounter, this time it looks like as if they are the only team that was relegated following the EHF EURO 2016 Qualification but will still have a chance to qualify for the 2018 event.
But Finland need to be aware of Luxembourg's strength away from home.
In the first qualification stage, the team of head coach Adrian Stot took the decisive points to advance to the play-offs with a 29:26 away win against Estonia.
The match will be broadcast and streamed live on Finland's TV2.