EHF Champions League
Snatching record after record is not enough for PSG
Snatching record after record is not enough for PSG
Paris Saint-Germain are breaking record after record this season. They had two to celebrate after their home win against Motor Zaporozhye in the final game of the VELUX EHF Champions League Group Phase.
Their 26-points haul is a record high in the competition and they added another game to their unbeaten home streak in Europe.
Since November 2014, they have played 36 matches without being beaten in the Coubertin arena, which is an all-time record.
"I did not know about the 36 games, but that is one more reason to be happy we won tonight," admits Luka Stepancic, the PSG right-back.
"For me, it was important to win because this was one of my last Champions League at home and I wanted to say thank you to the fans who create this amazing atmosphere."
After winning the Champions League with HC Vardar two seasons ago, coach Raul Gonzalez is on a mission to win it with his new club.
Although Paris delivered a near-perfect performance, losing only once by one goal in Szeged, the Spaniard insists that things, despite looking good, are not a good indication of what is to come. "These numbers are anecdotes to me. Just because Paris have not lost at home since 2014 does not mean we will win in Cologne in June.
"That is still very, very far away and a lot of things can happen until then," he says.
In the quarter-finals, Paris will face either Zaporozhye again or Kielce, a team they beat at the same stage last season, but there again, Gonzalez does not want to give too much away:
"It is good that the players will have two weekends to rest. We will not complain about skipping the Last 16, they are always tough games to win.
"Although we finished first and beat the records and all that, this was not our goal. We want to go as far as possible and we know that every team in the quarter-finals wants to go to Cologne."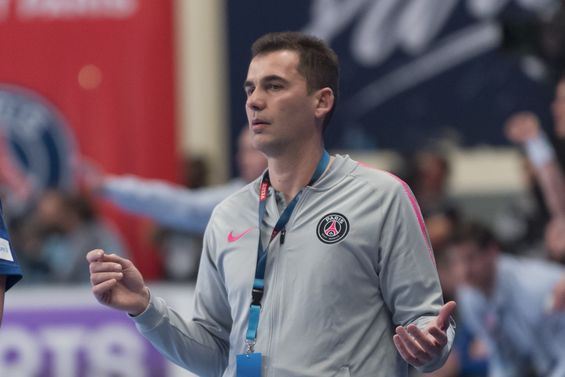 His compatriot and goalkeeper Rodrigo Corrales was impressive in the win against Motor, saving sixteen shots, including two penalties, in order to help his team get the win.
If the EHF EURO 2018 winner had to choose who he'd rather play against next in the Champions League, he does not know which way he would go.
"Motor have made a lot of progress this season. We had a good experience last season against Kielce but we do not live in the past. Kielce remain Kielce, they are a very dangerous team," he says.
Going to Cologne and losing last season has made Corrales even hungrier for success in the Champions League. But does finishing first and winning all those games in the group phase make Paris favourites to finally win the title?
"That is very much a media thing, it is not like we are going to win anything just because we are favourites. The positive thing is that in this group phase we did not play that well at times and still managed to get the points. Now we have over a month to work and prepare."