EHF Champions League
This is me: Ivan Cupic
Ivan Cupic. Is there a player more recognised in handball than Vardar's legendary right wing? How many players do you know who have won the EHF Champions League three times after losing a finger? Exactly. In our latest exclusive to EHFCL Weekly, Ivan opens up in his own words how his relationship with Ivano Balic fuelled his desire to make it all the way to the top. He talks openly about his accident and his hopes of one day leading Croatia to glory. It's another unmissable read. And it's all for you. Enjoy.
THIS IS ME: IVAN CUPIC
Never stop believing
I have achieved many things and have won numerous trophies and medals, but I'm still hungry for more.
There are still some things I dream of and biggest one is gold medal with Croatia. I'm 35 and I believe I can play on this level for two or three more years. You never know what tomorrow brings, but I push myself forward each day.
When I look back on everything, I realise I always knew I wanted to be a handball player. I am from Metkovic, a small city on the south of Croatia. It is a city that lives and breathes handball. I remember going with my mum to every match. It was the highlight of my week. My family is a handball family, my father was working at Metkovic Mehanika in the club management. My choice to try myself in handball did therefore not come as a surprise.

My parents had a huge role as I matured. I have to thank them for that. I was called a huge handball talent, a kid for big things. Maybe I was lucky that alongside huge talent, I was left-handed which gave me an advantage over some players. And all I wanted to do was to play handball. I even wanted to quit school at that time. To this day I don't know what would I become and what I would do in life without handball. I just wanted to play. I'm happy I will never have to find that out.
My mum and dad kept me humble and made me stay grounded with both feet, pushing me to finish school and learn many other things outside of handball. It is not enough just to be a great talent and to be amazing on the court. You have to have your manners, to be educated, know how to behave and all that came from my family.
Even to this day, my family has a huge role in my life. I have three brothers, all of them were or are in handball. Dad is retired but still lives for it. When we sit together we always talk about handball. It is our way of life. Our wives sometimes look at us in wonder, especially during our free time in summer. "Aren't you tired of it already? How can you talk about handball after all this time?'' For us, it is an inexhaustible subject, something we all live for and what shaped us.
The second turning point in my life came in 2008 when I moved to Slovenia to play for Gorenje Velenje.
Three years prior to that I came from Metkovic to Medvescak Zagreb. It was something new and I even received an invitation for the Croatia national team for the first time and was a part of Men's EHF EURO 2006 in Switzerland. But I wanted to try myself outside Croatia, far away from home to see if I'm as good as everyone is telling me.
My adventure started in 2007 in Spain in the ASOBAL league, one of the best leagues in the world at that point, in a club called Vigo. That turned to be great decision. I soon realised I want bigger things. And I knew I was ready for it. Vigo were struggling to stay in the top division at the time and we played only one match per week. I just wanted something more and that led me to Slovenia.
Gorenje Velenje had big ambition. I had a chance to have an important role in the club. I got a call from my coach Ivica Obrvan to come and join the team. That was one huge step towards big things, big clubs and trophies we all seek. I knew what to expect and Obrvan knew that I was more than just a wing player and that I have other qualities too. He gave me enough minutes on the court and he believed in me.
Gorenje Velenje played top matches in Europe and everyone in the club wanted success. It was the first time in my career where I felt what it meant to be foreigner in a top team, where every win is a celebration and every defeat is a disaster. It was a place where you have to justify the trust you have been given. That's where I matured and learned how to deal with the pressure. It was great for character building. It is the character that separates good players from the top players.

Success came. And lots of it. From Gorenje Velenje to Rhein-Neckar Löwen, Kielce and now Vardar. I've won three EHF Champions League, one with Kielce and two with Vardar.
But you never forget your first one. When Talant Dujshebaev took over at Kielce he talked about winning the EHF Champions League all the time. For two straight years we were training for that. We all were dreaming about that iconic trophy, about lifting that giant hand. Talant planted the thought in us: if we don't win it we will not be happy. In 2016, when we won and became European champions was the last year in Kielce for many of us in that team, including me, Denis Buntic, Marin Sego… We wanted it and we did it.
Vardar had a different story. When we won our first title in 2017, my second, Vardar had a visionary on the board - Sergey Samsonenko. He was the man investing in that team for a couple of years. That year we had mix of youth and experience, some top Spaniards and a great coach in Raul Gonzalez. It all came together. The whole squad clicked and we were hanging out all the time. That togetherness, the bond between the players beat the individual quality of the other clubs.
My third EHF Champions League victory in 2019 was unbelievable. Many players and Raul had left that year and the media were talking about the end of Vardar and Samsonenko leaving. Only a few of us were left from that first generation but we still had that bond. It didn't matter to us that we weren't getting paid and that we were tired. We wanted to try and to believe we could win it again. We overcome every obstacle and proved that miracles do happen.

With the Croatia national team I have eight medals. Each of those successes is special. Behind every good and bad result there are hours and hours of work, sweat, amazing stories, team spirit and some very special people.
I cherish every single moment of that happiness. But it's not all roses. I've had my share of injuries, and each of them was one obstacle I needed to overcome. I had two knee surgeries. I tore my cruciate ligaments.
And then I lost my ring finger on my left hand.
After I had my finger accident, there were a lot of rumours I will not be able to play again. Talk that I will never be as good again. The accident happened at the worst time, during preparations for the Olympics Games in 2008. It happened just a few days before head coach Lino Cervar would announce the squad to play in Beijing.
Being part of the Olympic Games was my dream, as it is for every athlete in the world. I was devastated. We were walking back to the hotel and decided to take a shortcut on which we had to jump over the fence. While I tried to jump, my wedding ring got stuck on the fence and cut half of my finger. My first thought after the accident was to try to find that missing part of the finger, to bandage it and to be ready for training tomorrow. But of course it was not possible.
I had twice had surgery. In first they had to cut the bone and in second bacteria entered the wound.
But I came back to the court a month-and-a-half later and played my first match after two months. Before I came back my only concern was if I will have the same grip on the ball. Thankfully, nothing was different as soon as I grabbed it. I never doubted myself.
It is part of my character to let people know they are wrong. Not through the media, not through the stories but on the court. I let handball do the talking. Those 40 by 20 meters are my battlefield. Proving people wrong was my biggest motivation during all tough moments in my career and this one was no different. I love good challenges so that I can show what I am made of. I have to do that for my family and for myself. No matter what life throws at you, you must never quit. If you are hungry for success and aim high, you can achieve everything. You just have to believe.

I've had many sporting idols in my life. I already mentioned Smajlagic and Dzomba, but there were so many more. I love all sports. I watched basketball player Drazen Petrovic, then Toni Kukoc and Michael Jordan, that legendary generation of Chicago Bulls. I'm Real Madrid fan, and when I see Luka Modric, who is also 35, and how he fights for his club, that is inspiration for me too. I admire all those famous athletes and even to this day, when I'm looking at them, I'm thinking of how I can improve, what I can change.
That is also something I had in my mind when arriving to Vardar from Kielce. I was European champion with Kielce and I wanted to transfer that on my new team. I wanted to be remembered by them. We were lucky enough it all came together in that first year.
I have played in many clubs, changed a lot of coaches and countries but something clicked in Skopje. The club, the city, everything reminded me of my Metkovic. Handball was the main topic of everything, people were waiting whole week for the match. That connection helped me fall in love with people and that's why Vardar became more than just a club or a job to me.
What I have experienced in these four years in Skopje is indescribable. Just like I had my role models and looked at their achievements, I have experienced something similar in Skopje. When you are a foreigner somewhere, people accept you as their own, when you know that you will always be part of  their – in this case Vardar's – family, then you know you've achieved something big. That's why it was even harder for me to make a decision I had to make. I decided not to extend my contract with Vardar.
When you are passionate about something, it becomes a part of you. Every match, every stress, every problem, all the good and the bad things, you bring them home. For the last 20 years I have always been on the road, at training, in the club, with the national team, in hotels. All of this would be much harder if wasn't for my family, my wife Nera and our four children.
Nera is the one holding our house and family together. She is my huge support on a daily basis and I wouldn't be who I am without her. She has been my stronghold through good and bad. That's why it was was time to think about what was best for my family.
At this point of life, I came to the conclusion that it would be best to come home, to our Croatia. I will be joining PPD Zagreb from next season and I hope I will be able to help them. I don't think about what will come after. I just want to play as long as I can and the best as I can.
I know there are a lot of younger players coming but I still can keep up with them. When it comes to fitness, I just listen to my body. It's easier for me now than when I was younger. During your career you have to listen to coaches and you try many different ways of training. After my injuries and everything I have been through, I learned how my body reacts to each exercise, pace and style of play. I just feel good and don't have any pain. And while it's like that I will continue to play.
I will never leave handball. It is a part of me until my body says that's enough. I see myself as a coach. I have handball coach license category 'B' and I am taking additional courses to get higher license category. Or maybe in club management. As well as Croatia of course, I speak six languages, English, Spanish, Polish, German, Macedonian and Slovenian. I have a lot of experience behind me and I think I could help a lot someday. But we shall see what the future brings.
I am currently focused on next challenges. I had a two-year break from national team which helped me to see things clearer and to get some rest. Even this COVID-19 situation, which was bad for our sport and everything in global, helped me to have additional reset and I feel great at the moment. I don't feel tired, I don't feel any pain, I'm full of energy and I enjoy time on the court.
There are still things I want to accomplish. My biggest dream is to win a gold medal with Croatia. I will always believe in my team, in players and friends while wearing the red and white checked jersey. I will dream about it until the last moment of my playing career. I don't know if my dream will ever come true.
What I know is that in every match and every time I pull on the Croatian shirt, I have a feeling that you are part of that family. You are representing your country. When everyone cheers for you, these are days to remember.
And when you break it down, it's a simple thing. I just enjoy playing handball.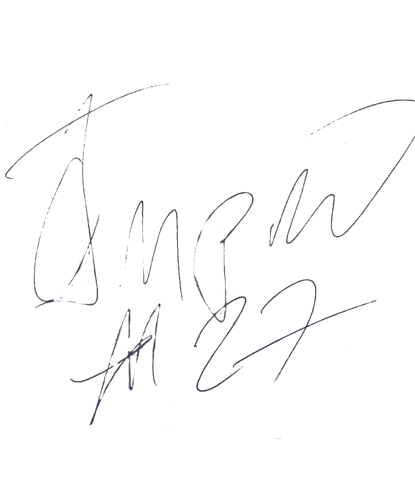 IVAN CUPIC IN THE EHF CHAMPIONS LEAGUE
Place of birth: Metkovic, Croatia
Date of birth: 27.03.1986
EHF Champions League debut: 12.10.2003 for Metkovic away at Banik Karina 
EHF Champions League wins: 2016 (Kielce), 2017 (Vardar), 2019 (Vardar)
Milestones:
150 games (14.09.2019 HC Vardar vs. Montpellier HB @ Montpellier)
600 goals (19.10.2019 HC Vardar vs. Telekom Veszprém @ Veszprém)
50 wins (06.03.2016 KS Vive Tauron Kielce vs. MOL-Pick Szeged @ Kielce)