EHF EURO
Top guns fall by the wayside
Top guns fall by the wayside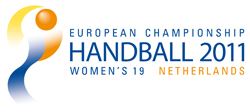 The final tournament of the 2011 Women's 19 European Championship is being carried out from 4 to 14 August 2011 in the Netherlands. The tournament is for handball players born 1992 and younger.
The Preliminary Round ended on Sunday 7 August 2011, with Norway, Hungary and Russia as the main victims. The three teams that ended ranked first, second and third at the last W19 European Championship two years ago, were eliminated and cannot end higher than place nine.
The Norwegian team was already troubled by a series of injuries and also lost key player Marie Henriksen due to a knee injury. "We were just not strong enough this time," said the Norwegian coach.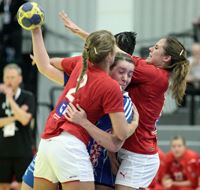 Russia was surprised by Romania on the opening day and also lost the key match in Almelo against Spain. Hungary only finished third in their group.
Main Round
Romania and Spain now move to Arnhem to meet the Netherlands and Austria in the Main Round. The Dutch home team, cheered on by 1500 fans, made a wonderful impression by winning all their three matches.
The second team with a perfect 100 % score is Denmark, the team that topped Group C in Leek. In Main Round Group II the Danes will play against Serbia, Sweden and Croatia in Maastricht.
2011 Women's 19 European Championship Tickets
Tickets for all matches and all five venues – Amelo, Arnhem, Leek, Maastricht and Rotterdam – are available online. Click HERE to access the online ticketing system.
Live Streaming
All matches of the 2011 Women's 19 European Championship will be broadcast as a live web stream. The matches can be viewed on the official event website.
Further information
Please download the final version of the Basic Playing Schedule for the 2011 Women's 19 European Championship HERE.
Find playing dates and results of the tournament HERE.
Find further details on the official event website.
Join the growing community of Women's EHF EURO 2012 fans on Facebook!
www.facebook.com/NED2012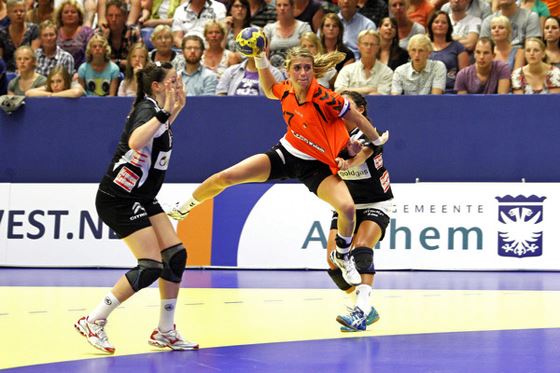 Photo: Edwin Verheul Photography - evsportfoto@upcmail.nl