EHF European Cup
TusSies Metzingen expect a difficult mission
TusSies Metzingen expect a difficult mission
In their maiden international voyage, TusSies Metzingen made it to the final of the Women's EHF Cup.
A season later, they were semi-finalists again in the newly merged format of the competition. Now their aim is to proceed to the knockout stage after an unexpected early elimination last season in Qualification Round 3.
The German side is the only club other than three-time Women's EHF Champions League winners Viborg HK from Denmark to reach the group phase from Qualification Round 1 – and Metzingen won all six qualification matches, including two challenging matches against former Russian champions Astrakhanochka in Qualification Round 2.
New talent arrives
The face of the Metzingen squad has changed since last season. Promising young players have arrived, such as German U20 goalkeeper Madita Kohorst, who has just returned from a six-month injury break, and the 22-year-old Dutch line player Tamara Haggerty.
Fellow Dutch player and club teammate Delaila Amega recently won her first international medal at the Women's EHF EURO 2018 – a bronze with the Netherlands – and scored 14 goals in the championship.
In contrast, one experienced Metzingen star will miss the group phase and possibly the rest of the season: Serbian international Marija Obradovic is out with a torn cruciate ligament.
Coach aware of difficult challenge
In Group B, TusSies Metzingen will face strong opponents Siófok KC Hungary, IK Sävehof and Herning-Ikast.
New coach Andre Fuhr is aware of those high hurdles on the way to the quarter-final stage. He said: "All four teams have a chance to reach the quarter-finals. Sävehof and Herning-Ikast have a lot of international experience. Siófok have maybe the team with the highest quality of all participants in the EHF Cup. To reach the quarter-final will be a difficult mission for my young team, but we will try our best. It would be important to win the home matches and to snatch the points from one away game."
In general, Fuhr is looking forward to his premiere in the group stage: "It will be six tough games, but for our club is it crucial to be among the 16 best teams in this competition." In his prediction, Siófok KC Hungary and Metzingen's local rivals SG BBM Bieitgheim have the best chance to make it to the EHF Cup Finals. "In sport, everything is possible," said Fuhr.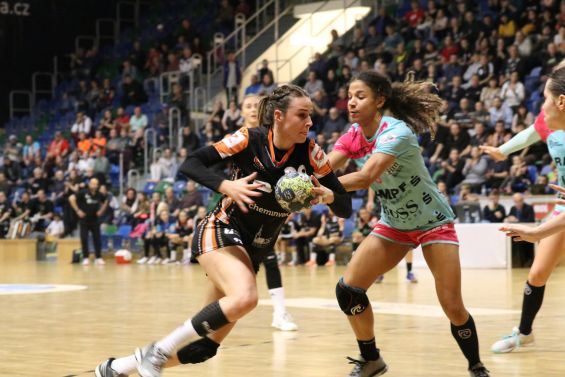 TusSies Metzingen (GER)
Qualification for the 2018/19 EHF Cup group phase:
Round 1: 90:41 aggregate win against HZRK Grude (BIH)
Round 2: 66:53 aggregate win against Astrakhanochka (RUS)
Round 3: 63:43 aggregate win against DHK Banik Most (CZE)
Newcomers: Anika Niederwieser (Thüringer HC), Madita Kohorst (VFL Oldenburg), Julia Harsfalvi (DVSC Debrecen), Tamara Haggerty (HSG Bad Wildungen), Annabelle Sattler (Neckarsulmer SU), Patricia Kovacs (NKSE Vac), Jesse van de Polder (Virto Quintus)
Left the club: Annika Ingenpaß (HSG Bad Wildungen), Jasmina Jankovic (Toulon Saint-Cyr Var Handball), Ina Großmann (Thüringer HC), Stina Karlsson (HSG Kleenheim)
Coach: Andre Fuhr (since July 2018)
Team captain: Julia Behnke

Opponents in the group matches: Siófok KC Hungary, IK Sävehof and Herning-Ikast Handbold in Group B

Women's EHF Champions League records: N/A

Women's EHF Cup:
Finalists: 2015/16
Semi-finals 2016/17

German league: 0 titles
German cup: 0 titles
Read about the other Group B clubs featured in the Women's EHF Cup countdown series here:
#1 Siófok KC Hungary
#10 Herning-Ikast Handbold
#14 IK Sävehof