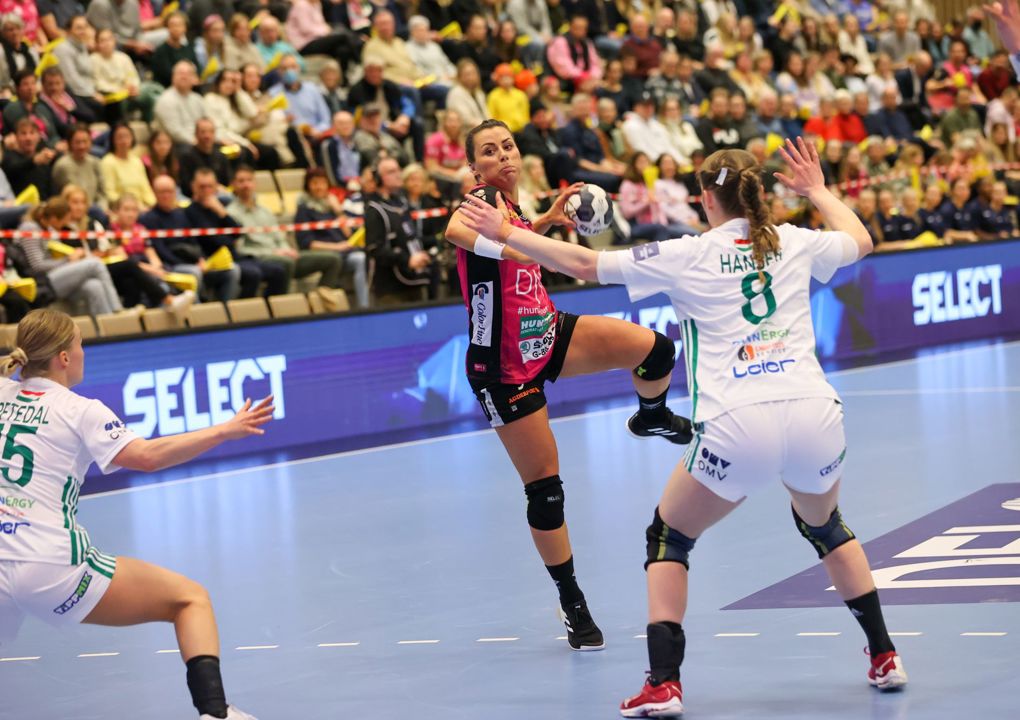 Vipers stay in the fight for second place
The DELO EHF Champions League title holders Vipers Kristiansand still keep a chance to finish second in group B and secure a direct quarter-final spot.
Playing at home against Györi Audi ETO KC, they ended the Hungarian team's 13-match winning run in group B, beating them 30:29.
GROUP B
Vipers Kristiansand (NOR) vs Györi Audi ETO KC (HUN) 30:29 (16:13)
thanks to Silje Solberg's string of saves, Györ took early control of the match to lead 10:7 in the 19th minute
however, Vipers then improved their game a lot. They took their first lead five minutes before the break (12:11) and enjoyed a three-goal advantage at half-time
the game continued back and forth in the second half: Vipers pulled clear at 25:21 before Györ's 5:0 run saw them regain the lead, yet the hosts then had a 4:0 run that clinched the win
at 30:29, Veronica Kristiansen had a chance to draw level 30 seconds from full-time, but her shot was saved by Katrine Lunde. For the veteran goalkeeper, it was her 13th save of the game
four Norwegian players — Anne Mette Hansen, Kari Brattset Dale, Stine Oftedal and Veronica Kristiansen — combined for 18 of 29 Györ's goals, but their impact was not enough
Vipers need to rely on CSKA's help
The Norwegian team needed to stop Györ from completing a perfect group stage in order to keep their hopes of a direct quarter-final place alive, and they did it.
However, second place in the group will be decided on Sunday, when Metz Handball are scheduled to play at CSKA.
If the French team take at least one point, they will remain second, but if CSKA win, it will be good news for Vipers who will directly progress to the quarter-finals.
We faced the best team in Europe so far this season, and they are leading the group by a lot of points. I'm very happy, especially with the way my girls fought and battled throughout the game. It was up and down regarding the quality, but we were working and struggling. In the end we won by one, and these can prove to be very important points. We are still in the hunt for second in the group.
I was happy to come back to Kristiansand and Aquarama, but I'm not happy that we gave away two points. With that said, though, they deserved it today. It was a tough game from the beginning. We started well, and with a lot of energy, but they had good combinations in attack that we struggled with.