EHF European Cup
Wolves ready for historic home encounters
Wolves ready for historic home encounters
Warrington Wolves Handball Head Coach Bill Baillie says the Challenge Cup double-header against HC Holon is a key moment in the club's development.
Wolves host HC Holon at the Powerleague Trafford Arena in Manchester on 29 and 30 November for both legs of their Round 3 clash – something that has not happened in Great Britain in the EHF European Cup's history.
Baillie said: "It's the club's ambition to be semi-pro in the next 10 years; this could be the first step."
The 2012 Olympics Team GB Assistant Coach added: "Matches like this shows our ambition to young aspiring British players and underlines the great foundation and development programme at the club."
He expects both matches to be a sell-out and says that showcase contests like these help to build the fan-base at the club.
The match shows how handball has grown in Great Britain after the public embraced the sport at the London Olympics. Reflecting on this Baillie said: "Things looked bleak for handball in this country eight years ago. 2012 was a great opportunity and matches like these show we are building on that legacy."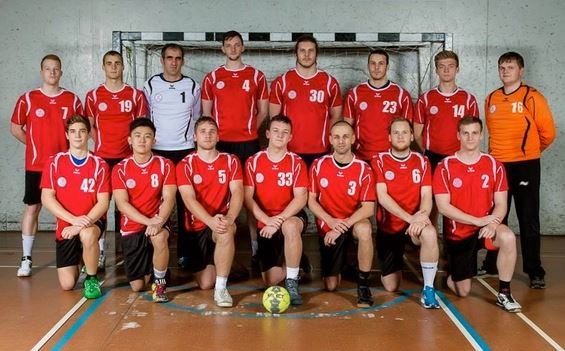 Captain Chris McDermott said: "It's always a massive honour to captain your side in any match, but in these big European games it's that bit more special.
"Getting to lead the team out this time last year, whilst playing against BESA Famiglia in Kosovo was one of the highlights of my handball career so far. Getting to do that same again this year but on British soil in front of our fans will be incredible.
"I feel the fact that the matches have been brought to the UK shows the massive steps forward the sport is taking in this country and hopefully this will be a catalyst for more top-level events taking place here in the future."
He added: "Warrington Wolves has got a great set up in terms of our talent pathway. There is an amazing group of dedicated coaches working with the club's youth squads who are churning out a conveyor belt of talent.
"We also have an amazing group of volunteers who put in countless hours of work to make sure that events like this one can actually happen. Massive thanks have got to go them."
It's a huge clash for Warrington and they will be going all out to become the first British team to make it to the Last 16 of the competition.