EHF Champions League
Buducnost and Sävehof eye main round berths
Buducnost and Sävehof eye main round berths
While all eyes will be on the Buducnost – CSM Bucuresti derby, it could be the other game, between Sävehof and Lublin, that produces another qualified team.

If both of the away wins are confirmed on home courts, Buducnost and Sävehof will have safe passage through the main round of this year's competition.

IK Sävehof (SWE) vs MKS Selgros Lublin (POL)
Friday, 6 November, 19:00hrs local time, live on ehfTV.com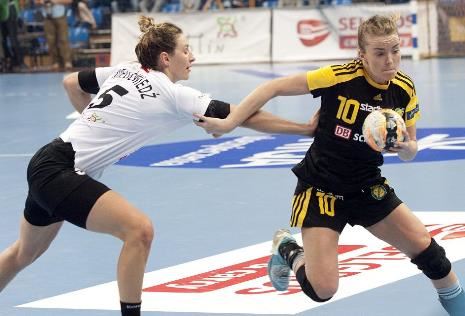 A game that promised to be one of the most balanced of the last round became the second most lopsided, as Sävehof earned an impressive victory against Lublin, 34:21.

Not only Lublin recorded one of their biggest defeats ever in the competition in the first game against Sävehof, they nearly lost any chance of proceeding for the main round phase.

"It was a perfect storm even from the start and we could not get on top," lamented Lublin's coach, Sabina Wlodek, after last week's game.

Now, the Polish side have a mountain to climb and it is do-or-die for them in Sweden. A second defeat against Sävehof means that the Swedish side will proceed to the next phase, no matter the results in the last two games.

For starters, Lublin will have to improve their abysmal shooting from the first game, as the Polish side finished with a low 43% shot efficiency. "We were inefficient in attack from the first minutes and that did not change until the end," added Wlodek.

It is also the defence who will have to be improved for Lublin, a team that had at least 31 goals scored against in each of their first three matches.

Both teams are coming into the game after big wins in their local championships this week. Lublin disposed easily of Piotrcovia Piotrków Trybunalski, 36:23, while Sävehof also earned a 12-goal win, 35:22, against Kristianstad.

Buducnost (MNE) vs CSM Bucuresti (ROU)
Sunday, 8 November, 19:00hrs local time, live on ehfTV.com

If any team were to bounce back and count on their experience after a painful defeat, it should be CSM Bucuresti.

The Romanian champions lead the age average ranking in this year's Women's EHF Champions League, with 28,3 years/player. By comparison, Buducnost has an average age of 22,5.

"We have a very young team, but we already know what to do. We are a very good group, we know each other well and Buducnost will not underestimate any opponent", said Cristina Neagu, the team's top goalscorer, after the current champions beat CSM 28:22 last weekend.

It was a tough wake-up call for CSM, who won convincingly in the first two matches, against Lublin and Sävehof. It will be even tougher when the Romanian side will feel the pressure of the fans in Moraca.
The first objective for CSM will be to reinforce their defence, after an off-night in the home leg against Buducnost.

The Romanian champions failed to stop Neagu and Bulatovic, who scored 16 goals between them, while Mayssa Pessoa only got going in the second half, as CSM's goalkeepers provided only two saves in the first 30 minutes last Sunday.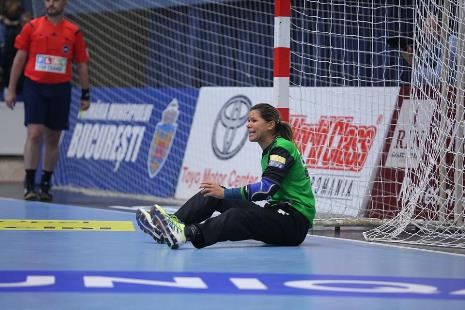 "We have to play better in defence and bring the game to them", said Cristina Varzaru, one of CSM's most experienced players, who is in her 13th season in the European premium competition.

Varzaru's calling was exactly what Bucuresti did in their championship game on Wednesday, when the Romanian champions won against Unirea Slobozia, 28:17.

After losing the first half, 12:10, Bucuresti turned up the pressure, while their opponents could only score a goal in the first 20 minutes of the second part.

But Buducnost are on an 19-game unbeaten streak in the competition and will look to earn their berth for the Main Round with a win on their home court.