EHF Champions League
SUMMARY: Flensburg go top of group A; Szeged and Motor claim useful wins
The midweek schedule in the EHF Champions League Men has seen the final round of group phase matches for 2020.
On Thursday, SG Flensburg-Handewitt won the Match of the Week against Elverum Handball in Norway by a single goal, a day after MOL-Pick Szeged (at home against HC Meshkov Brest) and HC Motor (away at HBC Nantes) earned useful wins.
21:30
That wraps up the coverage of round 10 for now. It was the last round in 2020, but that doesn't mean there will be no more matches this month.
In the playing schedule updates you will find the latest information on those games that were postponed earlier but have now been rescheduled for the upcoming weeks.
And, of course, on 28/29 December we are all looking to Cologne for the VELUX EHF FINAL4 2020!
But for now, it is goodbye with our traditional live blog closer - the gallery:
21:22
Only one match tonight, but I would say it was quality over quantity this time, as the Match of the Week turned out to be an exciting affair - with a missed chance for Elverum to grab a point but a solid performance from Flensburg to take the win.
Here are the results so far from round 10: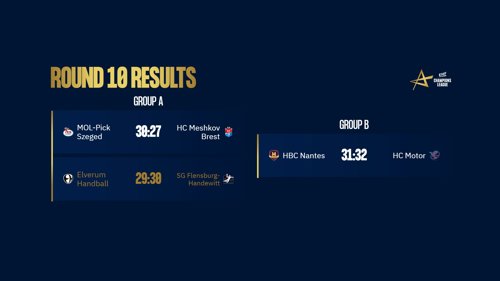 21:15
Read in our match review how Flensburg just held on to their lead in the Match of the Week for a narrow win at Elverum tonight:
20:38
Let's hear from the MOTW Player of the Match, Dominik Mathe. Elverum have come up just short against Flensburg but the Hungarian right back, who scored seven times, praises his team for the strong effort.
I am proud of my team. We fought until the end. We are so disappointed because of the loss. We did so much for the game, but it didn't happen.
20:22
The stats... nothing in it between the two teams, really.
Great that the MOTW turned out to be a close affair, after some might have expected Flensburg to run away with it after their 5:0 series midway through the first half.
But Elverum truly hung in there. If they keep that up, there is no reason why they shouldn't be able to finish on a play-off spot.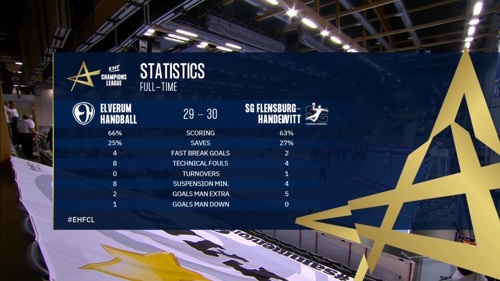 20:15
RESULT: MOTW Elverum vs Flensburg 29:30 (12:15)
So, so close! Elverum miss their final opportunity as Flensburg come away with a one-goal win this MOTW, 30:29!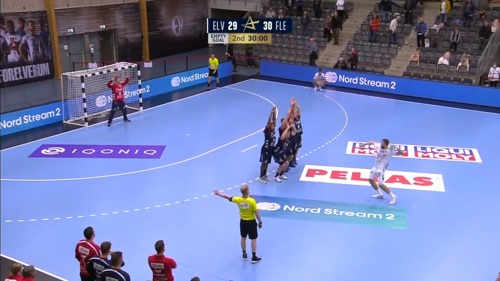 20:08
This is the MOTW excitement we want to see: Elverum get back to 28:28 with three minutes left. This really is anybody's game now!

20:02
Elverum are closing the gap to two goals, to one goal, but just can't fully catch up with Flensburg. All to play for at 25:24 and seven minutes left.
19:56
You have been waiting for an in-flight?!
Elverum's Josef Puyol and Dominik Mathe get you covered!
19:48
Interestingly, the gap remains at three as the MOTW hits minute 40 and Flensburg lead Elverum by 21:18. What awaits us in the last 20 minutes?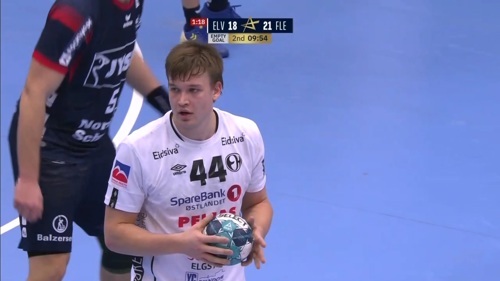 19:39
Elverum failed to score for more than eight straight minutes against Flensburg in the first half.
One explanation for that:
19:34
Elverum and Flensburg are back on court for the second half. Can the hosts turn this around?
Remember you can watch the game LIVE ON EHFTV.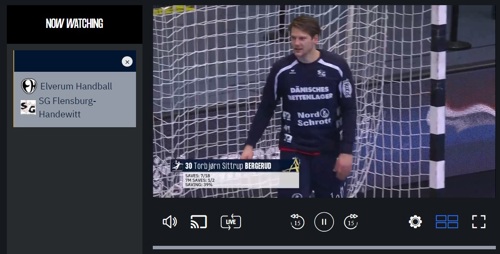 19:22
HALF-TIME: MOTW Elverum vs Flensburg 12:15
Flensburg hold on to their three-goal lead over Elverum they created midway through the first half. The MOTW stands at 15:12 at the break.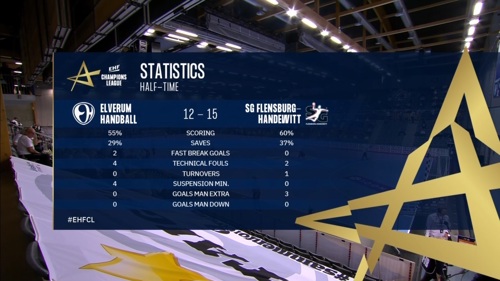 19:13
"Yes!" Flensburg don't hide their satisfaction on Twitter.

19:05
First team timeout Elverum. Their two-goal lead has been followed by a 5:0 run from Flensburg, who now lead 11:8.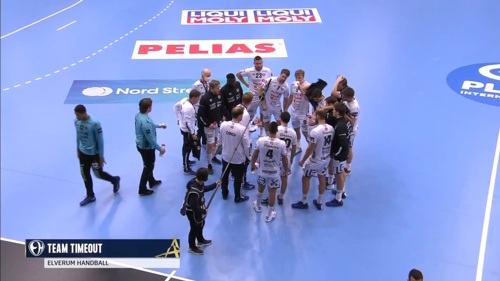 18:59
They are certainly stepping up the pace in our MOTW now. And there is a first two-goal lead for... Elverum!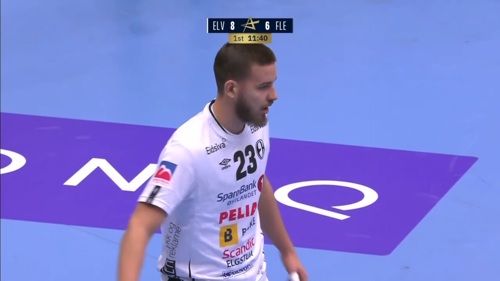 18:51
Five minutes into the MOTW, and Elverum and Flensburg have equally shared the goals so far.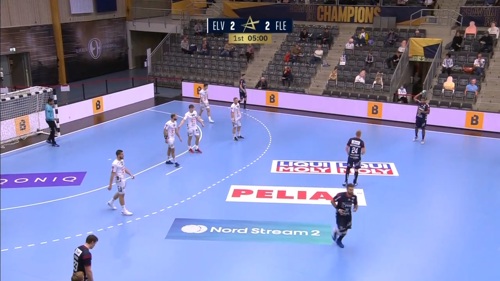 18:36
Elverum and Flensburg are in very different situations ahead of this MOTW. The Norwegian hosts need a win to leave the bottom spot, the German visitors want a win to overtake group A leaders Kielce.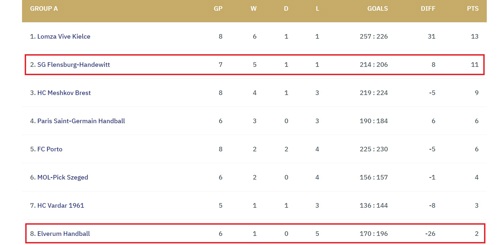 18:20
Welcome back to the live blog, tonight exclusively reserved for the Match of the Week!
We are going to Norway for Elverum Handball against SG Flensburg-Handewitt, throwing off in 25 minutes.
Here is your DIRECT LINK TO ELVERUM VS FLENSBURG ON EHFTV.
16:15
Will the battle between the centre backs prove pivotal in Match of the Week? Gøran Søgard Johannessen has certainly been in excellent form for Flensburg in the Champions League since October.
Rejoin us at 18:15 for continued coverage in the build-up to the match. 
15:40
One more noteworthy milestone ahead of this evening's match: today is SG Flensburg-Handewitt left wing Hampus Wanne's 27th birthday. 
14:50
Our poll is taking place on Twitter ahead of Match Of The Week. Cast your vote now to tell us how you think will win tonight.
13:15
One striking fact ahead of this evening's match is that Flensburg have won all five of their games against Norwegian clubs in Europe, while Elverum have lost all five that they have played against German sides.

12:00
Ahead of Match of the Week between Elverum and Flensburg, you can take a look at the recent form of the two sides from our preview. 
MOTW - Elverum Handball (NOR) vs SG Flensburg-Handewitt (GER)
Thursday 10 December, 18:45 CET time, live on EHFTV.com
in round 5, Flensburg won the first meeting 37:35
the German side have won all three matches against Elverum, including the match in Norway last season, 34:28
Flensburg won their last game in the Bundesliga, in Göppingen, 30:23.
Flensburg have won eight of their nine games in the German league
Elverum remain on top of the Norwegian Eliteserien thanks to their 33:27 win on Sunday against Viking Handball
11:05
Good morning. After Wednesday night's two matches, our countdown to Match of the Week between Elverum and SG Flensburg-Handewitt begins here.
Norwegian Flensburg goalkeeper Torbjørn Bergerud is quoted here saying that Elverum "play with heart and passion." Will their commitment be enough to defeat Flensburg? We will find out at 18:45 CET.
Wednesday
23:00
So, that completes our coverage here on the live blog for tonight. Thanks for joining and see you tomorrow for the Match of the Week between Elverum and Flensburg...
... but we would never close the blog for the day without providing you with the best pictures of the night. Enjoy!
22:56
Read how Motor rallied from a deficit in Nantes multiple times and came away with a one-goal win in the end:
22:38
ICYMI - Nantes came up just short against Motor, but we are always in for a classic Lazarov strike.

22:17
They have done it! Motor were five down to Nantes early in the match, were level at half-time, down again in the second half... but end up winning by one.
22:10
Team timeout Motor, and guess what, they are leading by one with half a minute on the clock!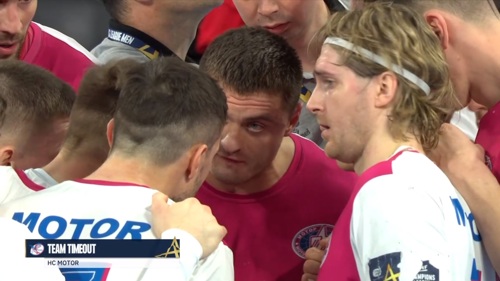 21:59
Less than eight minutes on the clock and Nantes leading Motor by just one. This is still anybody's game!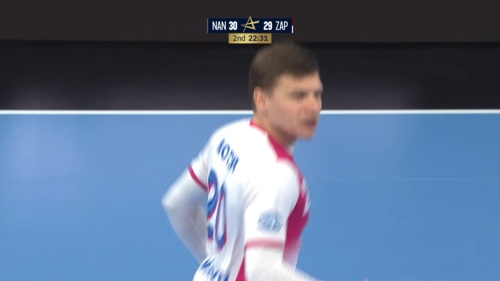 21:42
This is how Motor made sure they were level with Nantes going into the dressing rooms.
Who will take the important two points tonight?
21:34
Allez, allez allez! We return to France for the second half of Nantes vs Motor.
Remember, you can watch the game LIVE ON EHFTV.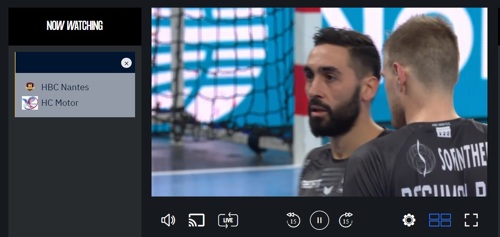 21:19
HALF-TIME: Nantes vs Motor 18:18
Nantes were ahead 12:7 at one point but Motor battled their way back into the match, also thanks to six goals from Viachaslau Bokhan.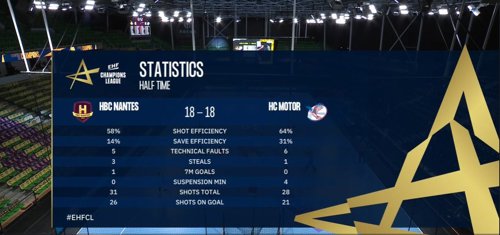 21:14
Motor have warmed up now! They have wiped out Nantes' early advantage and are back at 16:16 with three minutes left in the first half.
21:03
On Twitter, Nantes show their satisfaction with the opening quarter, as the hosts lead Motor 10:7 after 16 minutes.
20:58
Read how Bence Bahidi's 11-goal outing against Brest helped Szeged get their second win tonight:
20:41
Nantes and Motor are ready for throw-off. Tune in to EHF's own livestream platform and you won't miss a ball!
Here is your DIRECT LINK TO NANTES VS MOTOR ON EHFTV.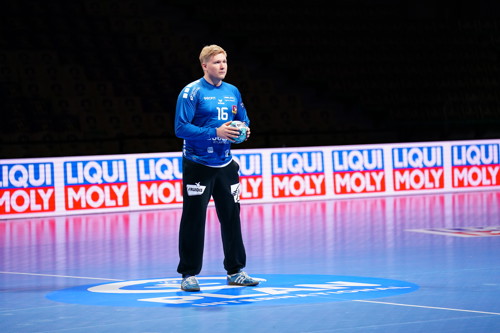 20:35
Time to turn our attention to tonight's second match, in France: HBC Nantes vs HC Motor.
Have a look at the group B standings and you know what this match will mean to them: both teams are currently on three defeats, so they certainly go for the win tonight for a sweet start in their winter break!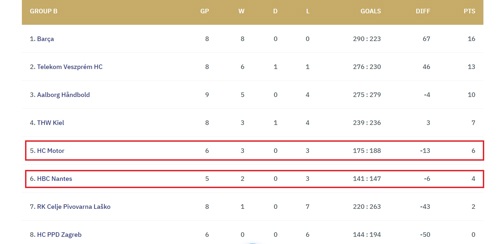 20:26
Szeged are obviously delighted. Beating Elverum a few weeks ago finally got them their first two points, but beating Brest tonight confirms they might still be in for big things this season.
Oh, and well done Bence Banhidi, who added six more goals to his tally in the second half to end the match on 11. Impressive stuff!

20:18
RESULT: Szeged vs Brest 30:27 (18:13)
Looks like Szeged have found the way up! They beat Brest 30:27 for their second win out of the last three games.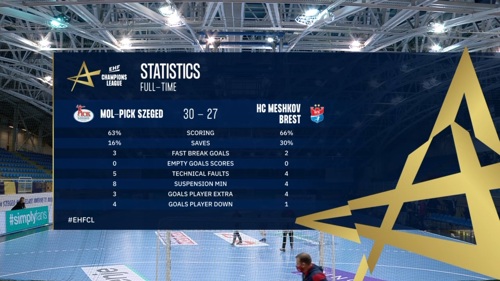 20:01
Less than 10 minutes on the clock and the difference is still five in favour of Szeged, 26:21. Is there any way back for Brest?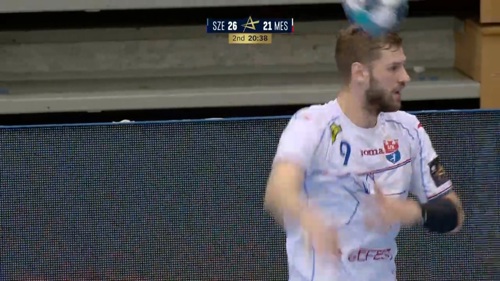 19:51
Brest try whatever they can do but Szeged are keeping the gap at five goals, 23:18 after 13 minutes into the second half.

19:47
Distance x Power = Richard Bodo.

19:23
HALF-TIME: Szeged vs Brest 18:13
That is a healthy half-time lead for Szeged over Brest! Bence Banhidi's five goals make the difference so far.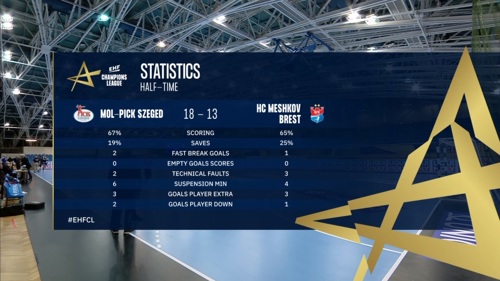 19:18
Watch 'rocket man' Stas Skube...
19:04
"Put the energy in the right place! Referees don't exist."
Calling a team timeout as Brest are 10:6 down in Szeged, coach Raul Alonso urges his players not to protest against refereeing decisions but to solely focus on their own game.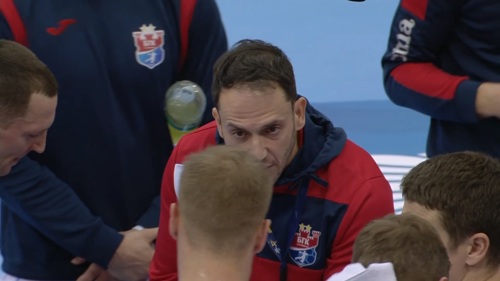 18:52
Slightly better start for Szeged, as Bence Banhidi scores to give the hosts an early two-goal lead over Brest, 6:4.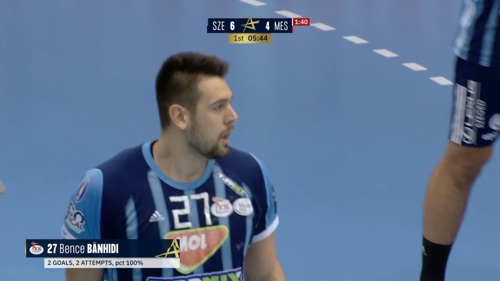 18:38
A look at the current standings in group A illustrates the different situations Szeged and Brest are in before their match tonight.
The home team will seek their second win to climb to sixth place, which is one of the play-off spots at the end of the group phase. And the guests will want to win to keep a top-two finish in sight.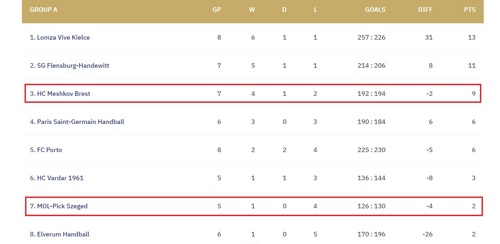 18:30
Good evening! MOL-Pick Szeged and Meshkov Brest are ready to get round 10 going.
Brest won the reverse fixture at home, but have not taken any points from three previous visits to Szeged in the past. So, all to play for tonight!
Here is your DIRECT LINK TO SZEGED VS BREST ON EHFVT.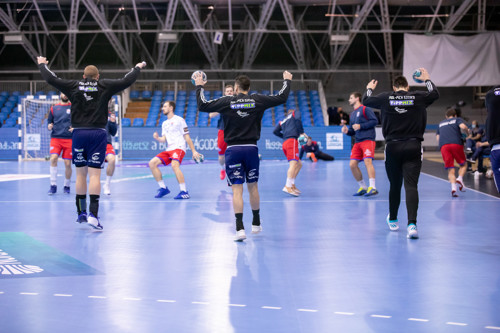 15:50
SG Flensburg-Handewitt are ready for take-off ahead of Match of the Week on Thursday – almost literally. Flensburg's' Twitter account showed the team waiting for their flight to Norway before they boarded the plane. 
14:05
Ahead of Wednesday's match between HBC Nantes and HC Motor, a little bit earlier the French club were urging fans to send in their messages of support to be displayed on the big screen.
13:00
Hello, handball fans! We are being spoiled for choice with top quality handball this month with the EHF Champions League, the Women's EHF EURO and in a few weeks' time the VELUX EHF FINAL4, but this evening the focus is on Europe's top club competition and two important games.
GROUP A
MOL-Pick Szeged (HUN) vs HC Meshkov Brest (BLR)
Wednesday 9 December, 18:45 CET, live on EHFTV.com
The Belarusian side won the first meeting earlier this season, 26:24
Brest have never earned any points on Szeged's court in three games played
Brest's best away result against Szeged was a two-goal defeat, 24:22, in 2016
Szeged won their domestic league game against Veszprém KKFT this weekend, 25:23
Szeged currently sit in second place in the Hungarian league, with seven wins in eight games
GROUP B
HBC Nantes (FRA) vs HC Motor (UKR)
Wednesday 9 December, 20:45 CET, live on EHFTV.com
Nantes have four points from away victories at Kiel and Celje - but have not yet earned any points at home
HC Motor are unbeaten in four matches played against Nantes. The Ukrainian side drew twice at home and won both games on French soil
the first match between these sides was postponed. Nantes have only played five matches so far, while Motor have played six
Motor have won their last three matches, including two against Celje, while Nantes remain on course for the play-offs
in the French league, fourth-placed Nantes won their last match 25:20 at Dunkerque