Beach Handball
Hungary and Germany emerge as U18 Beach EURO champions
Hungary and Germany emerge as U18 Beach EURO champions
Germany and Hungary were crowned as the men's and women's Under 18 Beach EURO champions in Montenegro on Sunday afternoon, the conclusion of a fantastic three days of handball.
The two winners gained their spots in the finals after winning their semi-finals in straight sets. In the men's competition, Germany beat Spain and Poland secured a narrow win over Croatia, taking the second set by a single goal.
In the women's semi-finals, the Netherlands took a straightforward win over Germany, while Hungary decisively beat Portugal.
The women's final between the Netherlands and Hungary was a hard-fought affair. Both sides had made the semi-finals in the Women's 17 Beach EURO in 2017, with the Netherlands ultimately winning gold and Hungary losing the bronze medal match.
On Sunday, with the confidence buoyed from knowing a medal was in the bag already, Hungary scored first. However the Netherlands never let their opponents pull away and Hungary only just edged a 18:16 win in the first set. The second set also started closely, but Hungary managed to create enough opportunities to take the lead and win gold.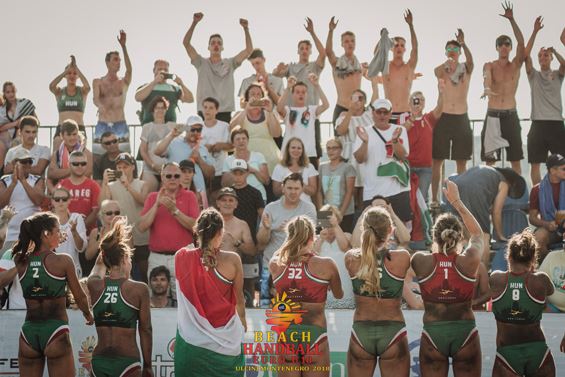 In the women's bronze medal match Germany and Portugal exchanged goals for much of the first set, before Germany took advantage and surged ahead to take the set 23:14.
Germany maintained their energy at the start of the second set, and despite Portugal's best efforts, were never really troubled. They won the second set 19:16 to secure the bronze medal.
Germany on form
Germany knew a medal was also coming their way in the men's final – the only question was, what colour would it be?
Opponents Poland came out fighting. The lead changed hands more than once in the early stages of the match, with Poland scoring first before Germany levelled the match, only to see their rivals overtake again and win the first set by just two points.
Germany found renewed vigour in the break and took a quick lead in the second set, extending it to take the set by a commanding margin of 21:8. They held that momentum into the shootout, and after three Polish shots in a row were saved Germany were able to celebrate winning gold.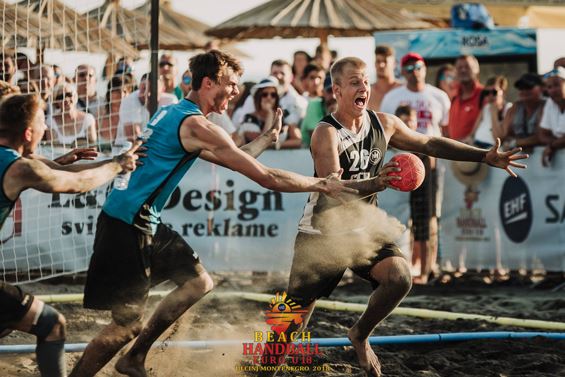 Croatia took the early lead in the first set in their bronze medal match against Spain, leading by six points after just two minutes of play. Spain fought back but were unable to stop Croatia winning the first set. The second set was closer, with Spain seizing the initiative and forcing a shootout.
Both sides missed shots in the shootout but it was Spain who eventually scored the winning goal, taking the bronze medal 2:1.
AllStar team
The members of the tournament's AllStar team are:
Men:
Most Valuable Player: Perez Manzanares (ESP, no.11)
Best Goalkeeper: Moritz Ebert (GER, no. 26)
Top Scorer: Davide Notarangelo (ITA, no. 12) (100 points)
Fair Play Team: Ukraine (5 suspensions)
Women:
Most Valuable Player: Marit-Jaelle Van Ede (NED, no. 5)
Best Goalkeeper: Dalma Matefi (HUN, no. 16)
Top Scorer: Bianca Maria Bostan (ROU, no. 5) (76 points)
Fair Play Team: Romania (3 suspensions)
Photos: Marcio Menino