EHF European Cup
Magdeburg "aware how difficult it will be" against Porto
Magdeburg "aware how difficult it will be" against Porto
With four strong Bundesliga teams in the mix, some expected this season's Men's EHF Cup to be dominated by the German sides.
But going into the final leg of Qualification Round 3, three of the four German teams have to be cautious as their place in the group phase has been far from guaranteed yet.
One of them is SC Magdeburg.
The current No. 2 in the Bundesliga, and last season's EHF Cup Finals hosts, are travelling to Portugal, backed by only a three-goal lead against Futebol Clube do Porto.
Magdeburg won the home leg 26:23 last week, and the Portuguese team will be full of confidence to catch up with this deficit in the Dragao Caixa on Sunday at 19:00 hrs CET (live on ehfTV.com).
Still, one of the most experienced Magdeburg players, Danish right back Mads Christiansen, is far from unhappy with the situation.
"It is an acceptable situation," he says. "Of course, we would have liked to be leading with a few goals more, but as things are, we are so much more aware how difficult it will be in Porto."
Christiansen is playing in his last season with Magdeburg before returning to Denmark, joining Aalborg Handball.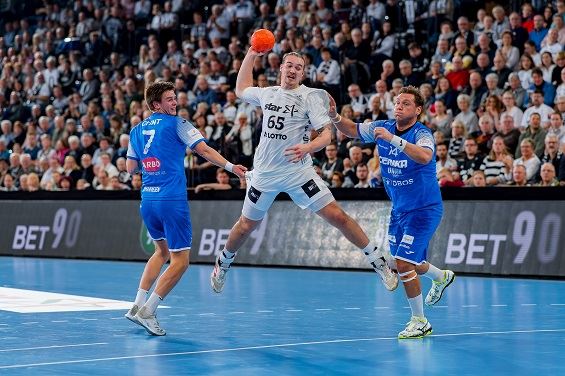 In another German-Portuguese matchup, TSV Hannover-Burgdorf have a slightly better buffer before their trip to Portugal, after winning a high-scoring home leg against SL Benfica by five goals (41:36) last week.
Benfica will try to make up the deficit on Saturday at 18:00 hrs CET (live on ehfTV.com).
Also, defending EHF Cup champions Füchse Berlin will be chasing a two-goal deficit when they host Aalborg on Sunday at 15:00 hrs (live on ehfTV.com). In a tie which can still go either way, Berlin lost the first leg in Denmark 31:29.
The only team from the German quartet without doubts of reaching the group phase is THW Kiel. They won the home leg against Drammen HK 34:23, and that 11-goal lead should not come under threat in Norway on Sunday at 16:00 hrs CET (live on ehfTV.com).
Some more big names have been left with a lot of work to do to make it to the group phase.
Fraikin BM. Granollers, who were in the EHF Cup Finals in 2016, are in danger of an early exit after losing their home leg 25:24 against RK Gorenje Velenje, despite the enthusiastic support from 2,300 Spanish fans.
The Slovenian side, which were in the VELUX EHF Champions League as recent as last season, will be eager to build on the one-goal advantage in the return leg in the Rdeca Dvorana on Sunday at 18:45 hrs CET (live on ehfTV.com).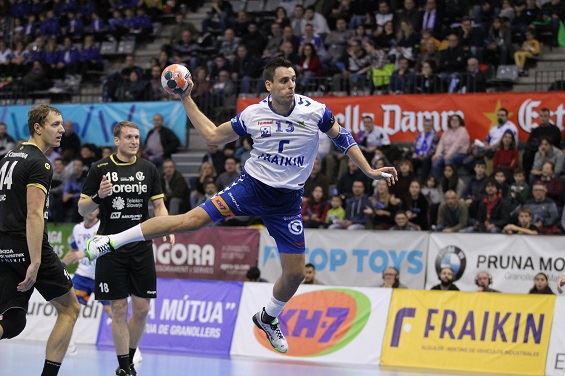 Another Spanish side, BM Logrono La Rioja, seem to have a better chance of advancing, after they defeated Kadetten Schaffhausen 26:22 last week.
However, the four-goal gap against last season's Champions League participants from Switzerland does not guarantee La Rioja anything ahead of the return leg in the BBC Arena in Schaffhausen.
The third Spanish side in the competition, Liberbank Cuenca, will probably not have sleepless nights before hosting Achilles Bocholt on Saturday at 18:30 hrs (live on ehfTV.com). Cuenca start with a five-goal advantage after they won 34:29 in Belgium a week ago.
Two more Men's EHF Cup matches will be streamed on the official EHF platform this weekend: RK Nexe vs Olympiacos SFP on Saturday at 19:00 hrs CET (live on ehfTV.com), and Balatonfuredi KSE vs HCB Karvina on Sunday at 16:00 hrs CET (live on ehfTV.com).