EHF Champions League
This is me: Sandra Toft
Sandra Toft. As a goalkeeper she laughs in the face of danger every single day, bravely standing in the firing line as ball after ball after ball heads her way. Yet back in 2009 she faced a real danger of a completely different kind - and absolutely nobody was laughing. In our latest interview which was exclusive to EHFCL Weekly subscribers, Sandra explains in her own words how a car crash left the star fearing for her life and her handball career, and how she fought her way to the top of the game. It's yet another must-read.
THIS IS ME: SANDRA TOFT
Will I play handball again?
When considering the moments that have shaped me as a player and a person, the first thing that comes into my head was my car crash.
This will always follow me. It was an incredibly impactful moment in my life
I was on my way home to Holstebro after visiting my sister for her birthday in April 2009. It was a long drive in the middle of the night and in the middle of nowhere in Denmark. Suddenly, I was spinning, my car went off the road and rolled for about 60 metres. This I do not remember. I was only told afterwards.
I woke up in a field with the car upside down. Half of my body was outside the window and under the car and my legs were inside.
Luckily, in the middle of nowhere, on an almost empty road, one car was nearby. The driver saw what happened. He could not do anything but he did call the emergency services. They brought me to the hospital, where it was discovered that I broke my neck and both arms. If the fracture on my vertebra had been five millimetres to the right, I would have been paralysed from the neck down.
Despite the seriousness of the situation, the first question 19-year-old Sandra had for the doctor the next day was, "can I play handball again?"

The doctor was unwilling to promise much but I had to play handball again. At first, I had to wait before I could start rehab, suffering through a pain different to any other injury I have ever had.
As soon as I got the brace off my neck and could train again, I jumped back in. Perhaps it was a little too soon but my coach knew he could not stop me. When I was this close to losing handball, the first thing I wanted to do was train.
At first, the girls laughed at me because I ran like I still had a brace on my neck but it was just a huge relief for me to be back on court. I had no fear of being hit in the head, nothing, it was just really, really nice to be back after being out for so long.
Less than five months later, I was playing again. A huge motivation to come back early was that my team, Holstebro, had been promoted to the top league in Denmark. I worked so hard to help get us there and I wanted to be there to face the best.
In one game against FC København, who had all these big stars like Cecilie Leganger and Linn-Kristin Riegelhuth, I played really, really, really well. And I was so proud when Leganger came up to me, tapped me on the shoulder and said I had done a good job. She said she was impressed after what had just happened to me. I clearly remember that this was the game where I realised I was back to being the goalkeeper I knew I was.
The accident made my love for handball stronger. It taught me to enjoy the small things, to give everything in every moment and it helped me unleash my emotion and passion while playing.
In the 12 years since it happened, the story has become a part of me and I have a tattoo about it, reminding me to be thankful and that there was someone there to protect me in this moment.

I had more than my far share of injuries on court as well. Alongside a few small concussions, there was one major concussion. Dealing with that was a dark period for me but it is something you cannot dwell on as a goalkeeper.
Handball is moving fast, players are getting stronger, getting a better grip on the ball and shooting much harder than at the beginning of my career. This makes being a goalkeeper more difficult and dangerous but that is part of the game and at the end of the day, I do not think twice about which part of my body I use to stop the ball – a save is a save.
By 2014, I had gone through seven surgeries on one of my knees, taking a variety of problems, it was not improving and I could not stay in Holstebro. I was not really considering quitting at the time but the thought was there. Maybe I simply would not fulfil my dreams and my talent.
Then out of nowhere, Larvik called. I was genuinely shocked, I could not understand what this team of stars wanted to do with me. They told me they could help with my knee and could turn me into a top goalkeeper,
So I took the chance.
My move up to Norway changed my whole career. Everything changed right away and, on my first day off, I called home and said that I felt no pain in my knee. I felt liberated from the worries these injuries had given me and since then, touch wood, I have never had a problem with my knee again.
The way they trained was different. They took really good care of our bodies, and it was crazy for me to suddenly be on the same team as all of these stars and working with Ole Gustav Gjekstad, the coach. I was so shy at the beginning and I felt I had to do my best in each and every training session to show I belonged here. If I am going to play with Gro Hammerseng-Edin and Nora Mørk, I have to live up to that standard, right? Every training session was like a final for me.
But my new teammates were so supportive and the only thing they told me to do was yell a little bit at the defence when they were not doing their job, but they were so good, who was I to tell Karoline Breivang and Marit Malm Frafjord what to do?
The first year there was a dream. We got to the final of the EHF Champions League in Budapest, I was the All-star goalkeeper and my level that year sky-rocketed, all thanks to the support of those amazing players at Larvik.

My time with Larvik came to an end, after three years, in 2017, partly because of the financial situation at the club but also because I felt I needed to go back to Denmark for a few years and try to win the Danish championship, something I had yet to achieve. So when Esbjerg coach Jesper Jensen called, I answered and made the move.
My second year with Esbjerg is one I will never forget. We played such good handball during that season as we chased the Danish title. But halfway through the season, I had a decision to make.
Following the Women's EHF EURO 2018 in France, which was a horrible championship for Denmark, I came home and told my family that if I am ever going to fulfil my dream of winning something with Denmark, then I have to get even better, to push myself as a person and a handball player.
I needed a new challenge and Brest Bretagne came calling. It was a difficult, difficult decision. There were a lot of tears but I felt this was what I needed.
So I signed with them for the following season and, of course, I promised Jesper that before I left that we will be champions by the end of May.
That promise, to myself and my team, added a hell of a lot of pressure to win the title. When we reached the final against Herning-Ikast, I really felt that pressure - not only because I had wanted this for so long and felt we deserved it - but also because I was leaving.
We won the first two matches in a best of three series and all of those pent up emotions came flooding out. It was such a relief.

That championship holds a special place in my heart. It was a dream come true for me, the girl that started this handball journey when I was just two years old.
Handball was always number one for me but I also played football as a goalkeeper, which is probably why I ended up in goal. I wanted to be a playmaker, though. I thought it was more fun to score goals but my mother, Charlotte, knew better. She was my coach at the time and convinced me that I was the best in goal for our young team.
My mother played a big role in me becoming the player I am today. She coached me until I was 14 and is still coaching young girls to this day. She always pushed me to the edge, she helped me see that I always had to do my best, there were no slow days and that every ball counted. Of course, it was okay to make mistakes but I had to be focused all the time. All of this advise helped me become a good goalkeeper at a young age.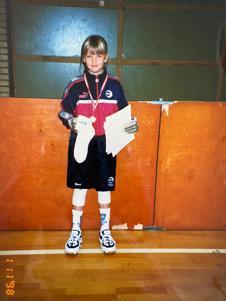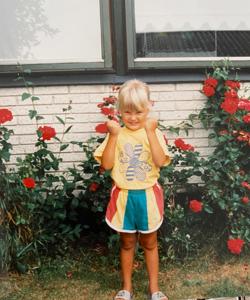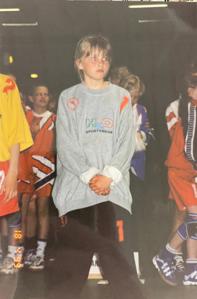 As I alluded to earlier, the Danish national team is something that means a lot to me and I am really proud to be a part of.
My family say they are looking forward to having one happy Christmas with me, because every December I come home from a championship with Denmark and I'm either a bit disappointed or very disappointed.
I can laugh about it now, but it is never easy at the time. I have big dreams and I set the bar high for what I feel my team can accomplish. I never go to a championship without thinking that maybe this will be the year I go home with a medal.
I have not succeeded yet but that does not make me less proud. It makes me tougher as I have to deal with the scrutiny in Denmark, which is not so fun after you fail and fail and fail.
We came so close last December at Women's EHF EURO 2020. We played so differently at this tournament; the girls were loose, we had fun and played really good handball.
Although we lost the bronze medal match against Croatia, the way we played and the way we represented our country gives me so much hope for the next championship.

To uncover the desire I have for international success, we have to go back to 2013 and the team I was with at the start of this story, Holstebro, and winning the EHF Cup. 
We were a small and young club, and although you dream this kind of thing, you do not know whether it can be realised. This run in the EHF Cup gave us all a taste of what it is like to perform at an international level.
The EHF Cup was the second tier competition but for us it was the top level. We performed way above expectations and enjoyed every moment of the ride.
We faced Metz in the final and, after losing the first leg at home by four goals, we did not fly to France. Instead we had to take the bus from Holstebro to Metz but we did not care because we were going to play a final.
That was our mentality at the time and it saw us win the second leg by five goals to win the title. The bus journey back was crazy. We stopped at the first gas station and the club president said "alright girls, take what you want."
We emptied the store completely and did not sleep during the whole journey home, staying up drinking and dancing with the trophy. Much to our surprise, we arrived back in Holstebro with the whole city there to welcome us. We had not slept in 20 hours and looked like shit but it did not matter.
I need more titles like that. Something to go with the individual accolades I have won but for my own dreams.
I want to win medals with the Danish national team. I do not want to have played for so many years without something in my hands. I want to bring Denmark back to the top before I go.
And I want the Champions League trophy with Brest Bretagne, that is for sure. It is really difficult but I will do my best to get it. Although I want to keep playing handball for many more years, like Kiril Lazarov, I hope I do not have to wait as long as his 15 years to win it.
I think the EHF Champions League trophy is every handball player's dream… and it will be fun if we can show that you do not have to play with Györ to get it!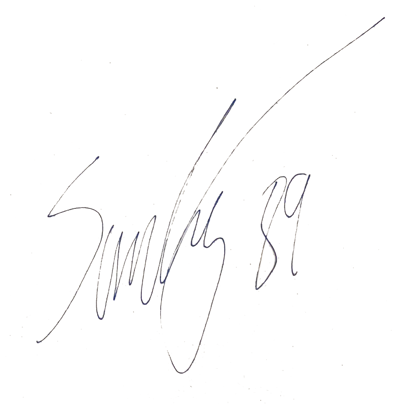 SANDRA TOFT IN THE EHF CHAMPIONS LEAGUE
Place of birth: Gribskov, Denmark
Date of birth: 18.10.1989
Debut: 18.10.2014 for Larvik (Larvik vs Metz Handball)
Milestones:
50 games (23.02.2020 Brest Bretagne Handball vs. Györi Audi ETO KC @ Brest FRA – L 28:29)
25 games (05.11.2016 Larvik vs. Team Esbjerg @ Larvik NOR – W 30:29)
Sandra Toft was talking to Chris O'Reilly