EHF European Cup
Women's EHF Cup Group Phase begins in Larvik
Women's EHF Cup Group Phase begins in Larvik
Sixteen teams from ten countries are set to start in the third ever Women's EHF Cup Group Phase.
The opening match will take place on Friday 4 January in Larvik between the local team Larvik HK and Danish side Viborg HK. Four matches are scheduled for Saturday, while three more games will be played on Sunday.
No fewer than six matches of the opening round will be streamed live on ehfTV.
GROUP A
SG BBM Bietigheim (GER) vs Storhamar Handball Elite (NOR)
Saturday 5 January, 19:00 hrs local time, live on ehfTV.com
Bietigheim enjoy a perfect record of nine wins from nine matches in the German Bundesliga
The German side cannot rely on centre back Kim Naidzinavicius and right wing Daniela Gustin; both are out with serious injuries
Storhamar returned to European Cup competition this season after an eight-year absence
Storhamar beat fellow Norwegian team Byasen Handball Elite and Hungary's ÉRD HC in qualification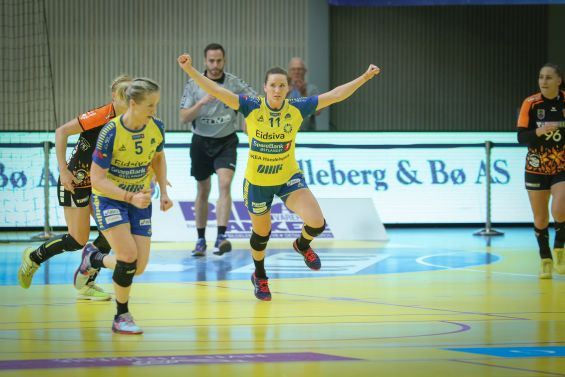 Team Esbjerg (DEN) vs Sports Club Magura Cisnadie (ROU)
Sunday 6 January, 12:30 hrs local time
Esbjerg are now fourth in the Danish league
Esbjerg have recently signed previously retired 33-year-old Norwegian line player Marit Malm Frafjord
Magura Cisnadie are in third place in the Romanian league behind SCM Ramnicu Valcea and CSM Bucuresti
The Romanian team eliminated DHC Slavia Praha in Qualification Round 2 and Zvezda Zvenigorod in Qualification Round 3

GROUP B

Siófok KC Hungary (HUN) vs Herning-Ikast Handbold (DEN)
Saturday 5 January, 18:00 hrs local time, live on ehfTV.com
Siófok are among the favourites for the Women's EHF Cup after greatly bolstering their squad in summer
Siófok eliminated strong Russian side Handball Club Lada in Qualification Round 3
Herning-Ikast were named FC Midtjylland before this season and intend to progress to at least the EHF Cup quarter-final this season
The Danish side are in fifth place in their domestic league

IK Sävehof (SWE) vs TusSies Metzingen (GER)
Sunday 6 January, 19:00 hrs local time
Sävehof lost all six matches played in the Women's EHF Champions League this season
At almost 30, Sävehof's Rasmus Overby is the youngest coach of the teams participating in the competition
Metzingen are in third place in the German league
The German side, who were EHF Cup finalists in 2015/16, won all six of their matches in three qualification rounds

GROUP C
Larvik HK (NOR) vs Viborg HK (DEN)
Friday 4 January, 18:30 hrs local time, live on ehfTV.com
Viborg won both legs when the two teams met in the Women's EHF Cup quarter-final last season (28:21 and 27:26)
After elimination from the EHF Champions League, Larvik have moved to the EHF Cup for the second straight year
Viborg reached the group phase from Qualification Round 1, winning all six matches
The Danish team have won the EHF Cup three times (in 1993/94, 1998/99 and 2003/04)

E.S Besancon Feminin (FRA) vs Kuban (RUS)
Saturday 5 January, 20:00 hrs local time, live on ehfTV.com
French club Besancon start their maiden journey in the Women's EHF Cup Group Phase
In contrast, Kuban are the only team to have played in the group phase in every season since the change of format in 2016/17
Kuban are also the only Russian side remaining in the competition
Krasnodar-based team Kuban are currently in third place in the Russian league behind Lada and Rostov-Don

GROUP D

SCM Craiova (ROU) vs Nykøbing Falster Håndbold - NFH (DEN)
Saturday 5 January, 19:15 hrs local time, live on ehfTV.com
Current title holders Craiova narrowly beat Borussia Dortmund in Qualification Round 3 (38:35 on aggregate)
The Romanian runners-up are currently fifth in their domestic league
Nykøbing are in third place in the Danish league
Nykøbing beat Slovakian club IUVENTA Michalovce and Swedish club H 65 Höörs HK in qualification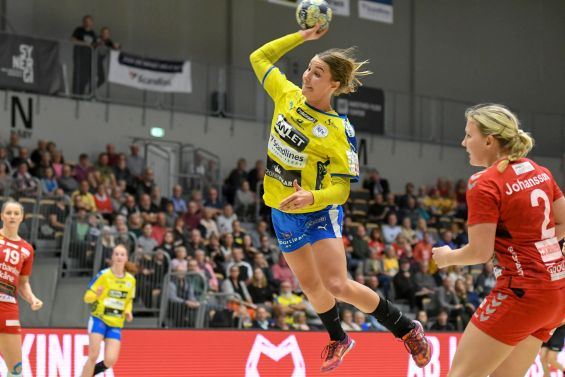 HC Podravka Vegeta (CRO) vs Super Amara Bera Bera (ESP)
Sunday 6 January, 18:00 hrs local time, live on ehfTV.com
Podravka narrowly missed out on progressing to the main round of the Women's EHF Champions League
The Croatian club are making their debut in the Women's EHF Cup Group Phase
Bera Bera are also debuting in the group phase after two previous unsuccessful qualification attempts
The Spanish side are now in third place in their domestic league