EHF Champions League
Summary: Györ's late draw with Brest in MOTW highlights round 3
Round 3 of the DELO EHF Champions League ended on Sunday with a spectacular Match of the Week, that saw Györ coming close to defeat for the second time this season.
However, the five-time champions from Hungary rallied from five goals down to get a 25:25 draw at Brest, just like they had shared the points with CSKA after a late equaliser in their season-opener two weeks ago.
Read here everything about this season's first Match of the Week and the other four matches from the weekend.
on Sunday, MOTW got no winner as Brest vs Györ ended 25:25, while Odense claimed their third straight win, outscoring Buducnost 30:21
on Saturday, we saw big results for two EHF Champions League debutants: CSKA beat Valcea, 30:20, while Dortmund clinched their first win, 26:25, versus Podravka
also on Saturday, Vipers defeated Bietigheim 33:29 in the only group A game this weekend
Nora Mørk stood out on Saturday with her nine-goal game for Vipers, inspiring us to take a closer look at her return to peak form 
the DELO EHF Champions League takes a one-week break and resumes in the weekend of 10/11 October
20:00
Just two matches today, but what an intensity! It wraps up this weekend's action and sends the DELO EHF Champions League into a one-week break, with matches resuming on Saturday 10 and Sunday 11 October.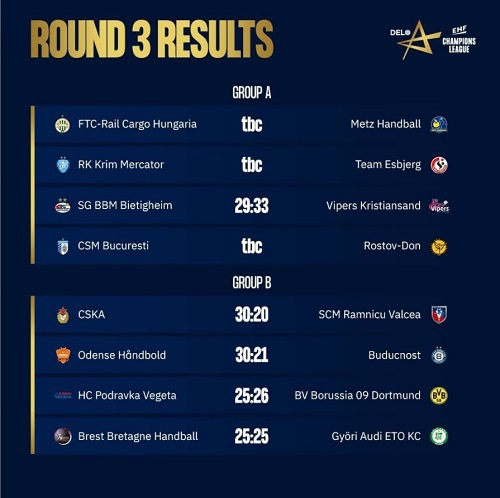 Check the updated standings in group A and B here to see how your favourite team has been doing so far... but the season is still young!
Thanks for joining us again this weekend and goodbye for now!
19:41
Read in our match review how Györ have now maintained their unbeaten status in 40 straight matches since early 2018 - but only just.
They had to dig really deep to get a 25:25 draw in Brest in a great Match of the Week.
"Brest played a very good handball and had a great chance to win the match," Györ head coach Gabor Danyi said. "We made some stupid mistakes in the second half but we never gave up and we fought until the end."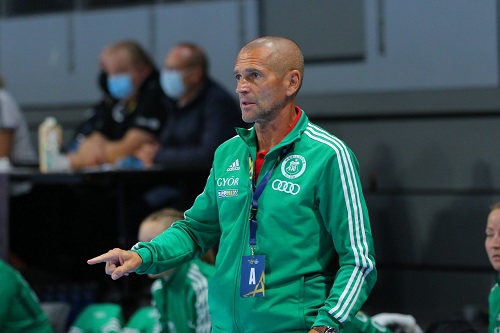 18:59
Read in our match review how Odense kept their winning streak going, beating Buducnost 30:21 to add a third straight win since the start of the competition.
"Our discipline was the key to the win," said Odense right wing Jessica Quintino. "We are still a new team, and we are getting to know each other, but we are developing our play."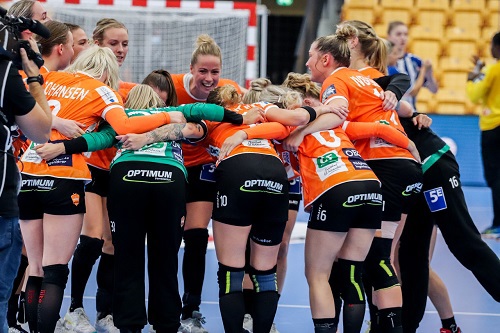 18:41
Enjoy some of the best moments from today's games in our photo gallery:
18:24
Brest came so close to handing Györ their first defeat since early 2018, but had to settle for a draw.
This is what Brest head coach Laurent Bezeau said after Match of the Week:
"I am still a little angry because I think we could have won, but Györ have a lot of experience. We dominated the second half, Györ never gave up and it is a good result for both teams."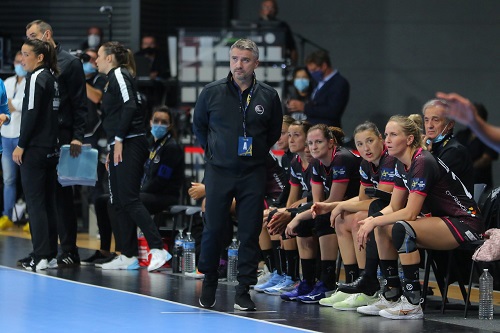 18:12
With both of today's matches in the DELO EHF Champions League now done and dusted, it is time for another poll: Which team has impressed you the most?
Brest, for snatching a point from the current title holders once again? Györ, for recovering from five goals down deep in the second half to get a draw in MOTW? Or Odense, for taking another big win - their third straight of the season, this time against Buducnost?
17:53
In 2020, Brest and Györ have played 180 minutes of handball against each other. The added result from those three matches?
81:80 (*) - in Györ's favour...
(*) 27:27 on 26 January, 29:28 on 23 February, 25:25 today
17:38
Elsewhere, Odense stretched their perfect start into the season by adding a third straight win - and a clear one as well, as Buducnost were sent home with a 30:21 defeat.
17:27
We are done: Brest and Györ play to a 25:25 draw in Match of the Week!
The title holders do it again: they escaped defeat in their season-opener with a late draw at CSKA in Moscow, and they come back from five goals down in the closing minutes in Brest to get another draw.
Meanwhile, Brest right back Ana Gros, after scoring 10 times, has been awarded Player of the Match presented by DELO!
17:25
A final timeout for Györ's Gabor Danyi... it is 25:25 and half a minute left, just the excitement we expected from  MOTW!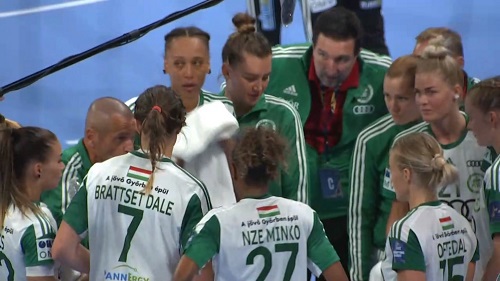 17:18
Never count out the title holders... Györ have reduced the gap to just two goals (24:22), so time for a timeout by Brest head coach Laurent Bezeau.
Five minutes to go!
17:14
This is getting serious now! Brest lead by four goals (23:19) with nine minutes left on the clock in Match of the Week. Is Györ's 39-match unbeaten streak in danger here?!
17:05
ICYMI - watch these Sandra Toft saves from the first half of our Match of the Week.
17:02
A penalty from Ana Gros has just made it 17:16 for Brest, as it remains intense and close in the Match of the Week against Györ.
16:43
"Une rencontre très serée" (A very tight meeting), Brest say halfway through the Match of the Week against Györ. It's all to play for in the second half!
16:39
Over in Denmark, Odense seem in control at half-time, leading 12:8 against Buducnost, with Andrea Lekic scoring four times for the visitors.
Catch the second half LIVE on EHFTV!
16:36
Douze - douze!
After an intense first half, Brest and Györ are heading to the dressing rooms tied at 12:12. What a second half have we got in prospect!
Make sure you tune in to EHFTV to see the remainder of our Match of the Week.
16:27
We are back to level terms in Match of the Week, 10:10. Györ's French goalkeeper Amandine Leynaud excelling with some great saves against Györ's French opponents...
16:23
Odense have enjoyed the better start in the other game this afternoon, leading Buducnost by three goals (8:5) midway through the first half.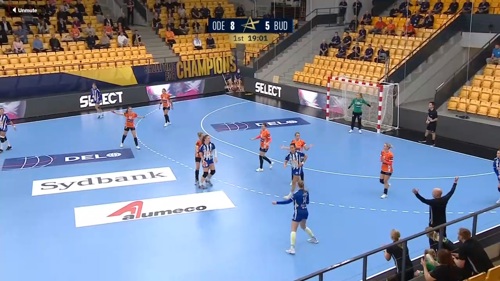 16:16
Great atmosphere at Match of the Week in the Arena Brest, where the fans see their heroes open a two-goal gap (7:5) against Györ in the first quarter.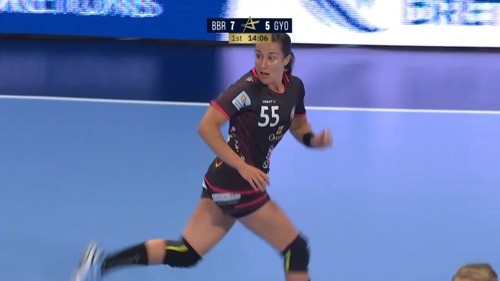 16:08
As you would expect, there is not much separating Brest and Györ as they are tied at 3:3 after seven minutes in our Match of the Week.
15:50
Only 10 minutes now until throw-off! Remember you can watch both matches LIVE on EHFTV:
- MOTW: Brest vs Györ -> direct link to EHFTV stream
- Odense vs Buducnost -> direct link to EHFTV stream
And don't forget that brilliant multiscreen function, allowing you to enjoy both games without switching between windows.
15:46
Let's quickly head over to Denmark, where Odense Håndbold hope to add a third straight win in their 2020/21 campaign when they host Buducnost.
However, history speaks in favour of the Montenegrin guests, as Buducnost won both matches (31:28 at home, 26:22 away) when the teams also shared a group in the 2018/19 season.
15:34
Györ might treat us to a pair of interesting milestones during this Match of the Week: 
- first of all, if the Hungarian powerhouse get at least a point this afternoon, it would be their 40th unbeaten EHF Champions League match in a row, since their last defeat against CSM Bucuresti in January 2018;
- also, Anita Görbicz could reach the dazzling number of 1,000 career goals in the EHF Champions League (including qualification matches) if she finds the net six times or more.
If that were on Györ's mind when they trained in the Arena Brest on Saturday?
15:22
The two main round clashes between Brest against Györ kept handball fans on the edge of their seats last season. In France, title holders Györ came away with the narrowest of wins (29:28). In Hungary, Brest earned a draw (27:27) - and became the only team in the entire 2019/20 campaign to get a point from the five-time champions.
Györ are clearly leading Brest in the head-to-head comparison with three wins from their previous four matches - but what do past results mean when both teams face again in the Match of the Week this afternoon?
Here some more stats to compare the teams:
15:10
Welcome back to our live blog! It is my pleasure to guide you through today's action in round 3 of the DELO EHF Champions League.
After Saturday's excitement, we have two more matches starting in just an hour from now to conclude this weekend's play. But don't think this is just a desert - it rather feels like the main course!
We go to Denmark where Odense seek their third straight win, hosting Buducnost. Our main focus, however, will be on France, where Brest take on Györ in the competition's first Match of the Week of the season.
Before we say goodbye for the night, let's take a look at what's coming up tomorrow! 
Odense look to add a third straight win when they host Buducnost, who will be sure to take the court determined after losing both their opening matches
Brest host Györ in the first Match of the Week of the season, with both sides entering the match on the back of big round 2 wins 
both matches throw off at 16:00 CEST
Brush up on your knowledge of the games with the round preview and check out all the group standings here.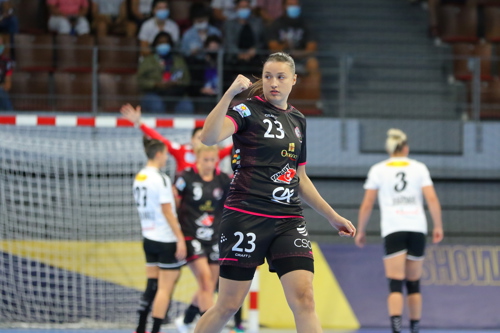 20:30
READ: After her great game for Vipers tonight, Adrian Costeiu takes a special look at Nora Mørk's return to top form. "It is a great feeling to play again and I enjoy every second on the court," said the right back following the match. 
Read the full story here. 
20:27
Head to our Facebook page to enjoy the best photos of the opening day of round 3.
20:03
READ: Vipers were in solid form as they took the points on Bietigheim's court in the final match of the day. This is the first time ever that Vipers have opened their Champions League with two straight victories.
Adrian Costeiu walks you through the match here. 
19:52
VOTE
It's that time of night! Time for you to tell us who impressed you the most, and tonight it isn't easy.
What do you think: CSKA extending their unbeaten run in their debut season, Dortmund celebrating their first Champions League victory in history, or Vipers with their stars at their best? Have your say below.
19:48
Mørk wasn't the only Vipers player who had a stellar match tonight. Henny Ella Reistad scored seven goals, and this was definitely the most stylish of them. 
19:30
FULL-TIME IN GERMANY
Bietigheim never let Vipers get away completely, but the Norwegian side were hardly in doubt nevertheless. They clinch a four-goal victory and set their season off to the best start ever. 
With nine goals, Mørk was a critical element in Vipers' victory, and Adrian Costeiu is now working on a special story on the Norwegian star. Stay tuned!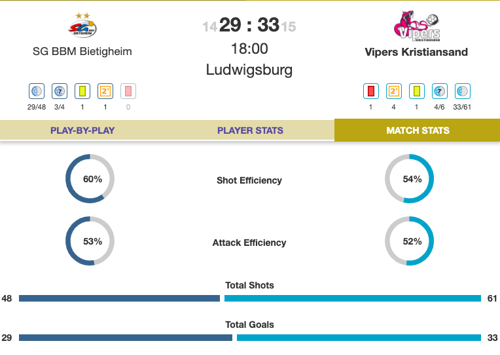 19:09
As we enter the last quarter of Saturday's final match, Vipers are still in charge at 25:22. Mørk has hit the eight-goal mark, while Antje Lauenroth has contributed seven goals for Bietigheim. 
18:39
HALF-TIME IN GERMANY
Vipers hold the edge over their hosts at half-time, leading Bietigheim 15:14. 
Some important saves from their keeper Evelina Eriksson have certainly helped the Norwegian side. 
18:27
READ: How did Dortmund manage their first Champions League win in history? Sergey Nikolaev takes you through the victory over Podravka here.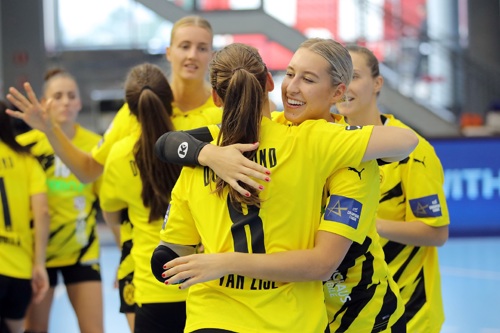 18:10
Barely 10 minutes into the game, Nora Mørk is having a blinder. The right back has notched up four goals so far, missing just one shot. She's helped Vipers take an 8:6 lead.
This is the first time Mørk has scored more than three goals in a Champions League game since February 2018, when she contributed six to her former club Györ's 32:23 win versus Nykobing. 
18:04
Bietigheim and Vipers are now live on EHFTV.com! The German hosts have the edge at 3:2 after three minutes. Follow the ticker here. 
17:57
READ: Here comes your first five-minute match rundown of the day! Sergey Nikolaev takes you through the details of CSKA's milestone win versus Valcea here. 
17:45
The final match on Saturday's schedule begins in 15 minutes! Join us on EHFTV.com for Bietigheim vs Vipers.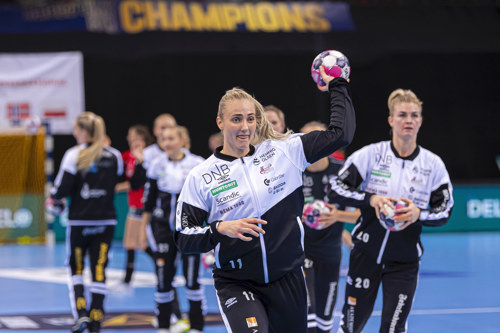 17:30
FULL-TIME IN RUSSIA
CSKA continue flying through their debut season, collecting another two points with a big win versus Valcea and maintaining their unbeaten status.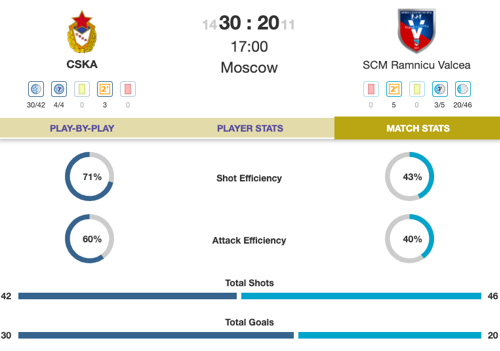 17:25
FULL-TIME IN CROATIA
Another one-goal result on Podravka's court! But this time it does not end in favour of the hosts, as Dortmund clinch the victory and with that their first two points of the season, not to mention their very first Champions League win in history.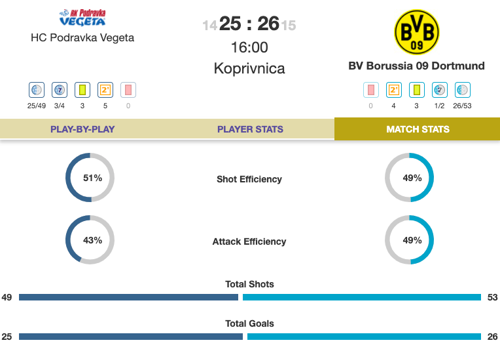 17:23
It's still edge-of-the-seat action in Croatia. Dortmund have a one-goal lead inside the last minute!
17:10
Podravka are showing us that their arena may be prone to thrillers. With just under 10 minutes left, Dortmund just have the advantage, at 23:22. 
With roughly 13 minutes to go in the CSKA vs Valcea clash, the Russian side appear confident of victory with a 22:15 lead. 
17:04
Valcea may be behind CSKA, but DELO EHF Champions League 2019/20 All-star Team line player Asma Elghaoui has just reached a career milestone: 100 goals in Europe's top-flight competition!
The Tunisian was Valcea's top scorer last season, with 50 goals, which is why we named her as one of the top five highest impact transfers before 2019/20.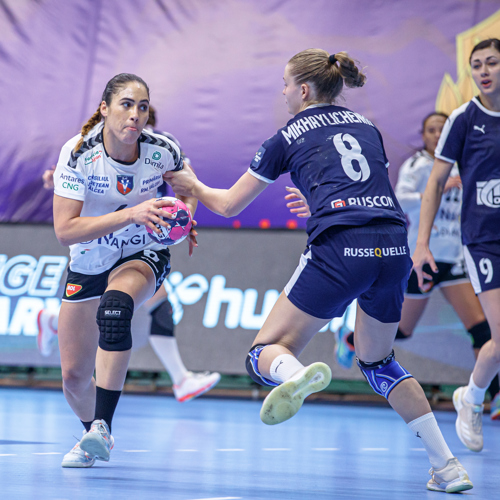 16:52
We are up and running the second halves of Saturday's opening clashes, with CSKA in command 16:11 versus Valcea, and Dortmund now with a two-goal edge over Podravka, 17:15. 
Be sure to follow our social media channels for near-live highlights as the matches progress. 
16:44
"I still have a lot to learn, especially how to behave at some important moments. Too often I don't behave like a mature player – I make a lot of stupid, childish mistakes because I take things too emotionally. I need to work on that," Mikhaylichenko told eurohandball.com in a recent interview. 
Despite her self-proclaimed 'shortcomings' and still being only 19, Mikhaylichenko has been grabbing headlines in European cup competitions for two straight seasons now.
She was top scorer of the EHF Cup last season when the competition was cut short due to COVID-19 (75 goals), and has now been instrumental in CSKA's so far unbeaten run in the Champions League. She is also part of the EHF Respect Your Talent project. 
16:37
HALF-TIME IN RUSSIA
CSKA have opened a three-goal gap against their visitors from Romania, and Elena Mikhaylichenko is at it again. The 19-year-old has scored five goals from five attempts for the Russian side.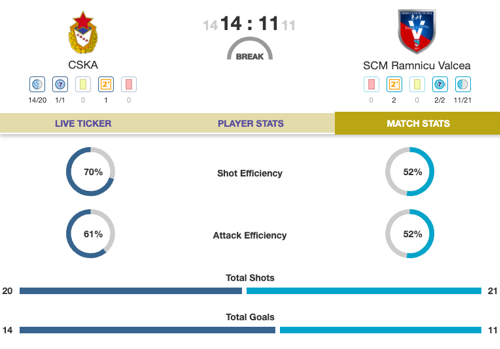 16:34
HALF-TIME IN CROATIA
Could the debutants Dortmund be on the way to their first points? The German side are showing strong form and head to the break with a one-goal edge over Podravka, following a stand-out half for Alina Grijseels, who led with six goals.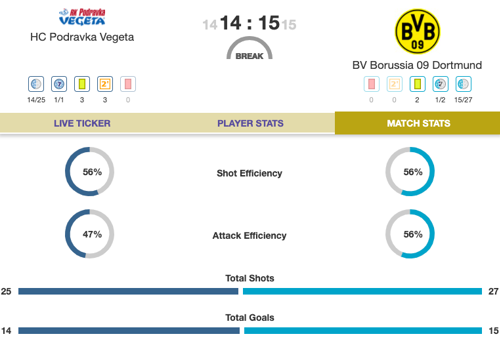 16:08
Can't watch on EHFTV? Don't forget you can also follow all matches on the live ticker, available by clicking the match in question at the top of the screen on eurohandball.com.
Direct links for the matches currently underway: Podravka vs Dortmund; CSKA vs Valcea.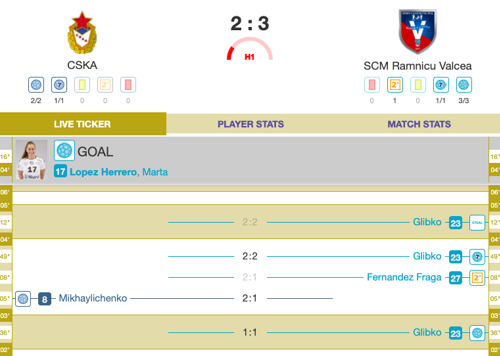 16:05
Round 3 is now underway! So far level between CSKA and Valcea, 2:2, while Dortmund lead Podravka 2:0. 
15:55
We are five minutes from throw off in the opening matches of round 3! Join us now on EHFTV.com (free registration required).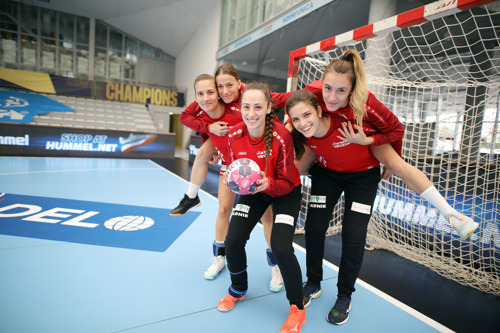 15:45
The top scorer so far in the DELO EHF Champions League 2020/21 out of the four teams about to take the court is Podravka's Angolan back Carlos Azenaide Danila Jose, who has scored 13 goals in the Croatian side's two matches so far. 
It is the 30-year-old's second season in European cup competitions. She has previously been crowned African champion with her national team three times.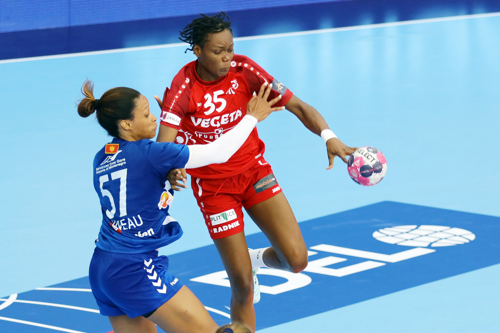 15:36
Looking ahead to Saturday's later match, at 18:00 CEST, we switch to group A. Vipers, currently on two points, are visiting SG BBM Bietigheim, who have lost both matches so far. 
Bietigheim are desperate for a win that will see them avoid starting the Champions League season with three straight losses for the second consecutive season
if Vipers take the points, it will be the first time ever that they have started the season with such a positive record
Bietigheim lost to Team Esbjerg and Metz so far
Vipers won a thriller against Krim by one goal before having their round 2 clash versus FTC postponed
SATURDAY 26 SEPTEMBER
15:10
Courtney Gahan here to take you through Saturday's matches.
We have three clashes lined up to get round 3 started, beginning with two group B matches: CSKA vs Valcea and Podravka vs Dortmund at 16:00 CEST. 
Here's a rundown of the season so far for these four teams: 
CSKA are looking for their first ever home Champions League win, after they opened their debut season with a draw against Györ in Russia then took a victory away versus Buducnost in round 2
Valcea enter the match on zero points following two straight losses, away versus Brest in round 1 then at home against Odense in round 2
Podravka opened the season with one of the most memorable round 1 wins, pulling off a great comeback at home versus Buducnost. In round 2, they lost away to Györ by a decisive margin 
like Valcea, Dortmund take the court on the back of two consecutive losses. The German debutants were defeated by Odense away in round 1 then Brest at home in round 2
Read the full preview for all round 3 matches here. 
FRIDAY 25 SEPTEMBER
17:00
So, that is it for today. Join us again on Saturday at 15:00 CEST, when the live blog resumes with Courtney Gahan guiding you through everything that is happening in the three games in Croatia, Russia, and Germany.
16:58
Sunday's Match of the Week pits the two best scoring teams against each other: Brest (69 goals) and Györ (70). They both broke the 40-goal barrier last week with big wins over Dortmund (41:29) and Podravka (43:28), respectively.
Brest and Györ also met in last year's main round, when the French side became the only team in the entire 2019/2020 season to snatch a point from the title holders.
Can they do it again? Find out with our extensive coverage of the MOTW on Sunday: here in the live blog, on the EHF social media channels, and on EHFTV!
16:38
Odense have enjoyed exactly the start to their European season they wished for. Commanding wins against Dortmund and against Valcea have given them a shared lead in group B with Brest.
Lois Abbingh, who missed the Danish side's opener due to injury, is eager to add a third straight victory against Buducnost, which had two three-goal defeats so far.
"It is an important game. We have two wins already, so we had a good start," the Dutch left back says. "It would be really nice if we would win this Sunday at home, especially in front of the fans. That would be the perfect start in the Champions League."
16:13
"I teamed up with an NGO that helps children from underdeveloped regions of Romania. I donated the face masks and all the proceedings went to this organisation that, I think, represents myself as a person and what I am trying to do to see this world get better."
Unfortunately we won't see her in action this weekend, but I strongly recommend that you read this interview with CSM Bucuresti line player Crina Pintea by my EHF colleague Adrian Costeiu.
15:44
The other debutants this season, CSKA, have enjoyed a way more promising start to the season than Dortmund. The Moscow club opened with a surprising draw against Györ, followed by a win at Buducnost in Podgorica last week. Visitors Valcea, on the contrary, are still on zero points.
Also on Saturday, in the only group A match this weekend, Bietigheim will try to earn their first points of the season when hosting EHF FINAL4 2019 participants Vipers.
15:23
EHF Champions League debutants Dortmund are looking for their first points in the competition when visiting Podravka, following their rather clear defeats against Odense (32:27) and Brest (41:29) in the previous rounds.
It is still early days but if the German side want to stay within touching distance of the play-off spots, Saturday's match might be the right moment to turn the tide.
"Wir sind bereit," Dortmund write on Instagram: "We are ready."
Hosts Podravka, however, will be keen to get back on winning ways. The Croatian side downed Buducnost in their opener but were left with no chance against Györ in a 42:28 defeat the next week.
15:00
Good afternoon! On the eve of round 3 in the DELO EHF Champions League 2020/21, let's have a closer look at what awaits us this weekend.
The schedule presents us with five games - three on Saturday and two on Sunday... including this season's first Match of the Week!
The duels between Brest and Györ were among the standout highlights of the main round last season, so when both clubs meet again in France on Sunday, it is only fitting that this game carries the MOTW tag.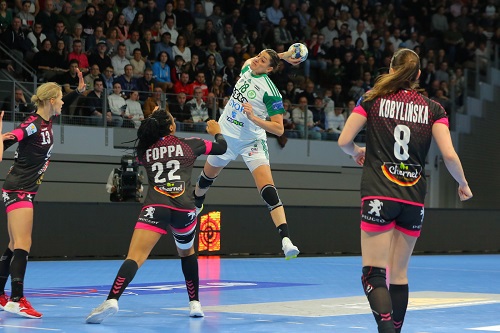 This weekend's playing schedule:
Saturday 26 September:
16:00 CEST: HC Podravka Vegeta vs BV Borussia 09 Dortmund (group B)
16:00 CEST: CSKA vs SCM Ramnicu Valcea (group B)
18:00 CEST: SG BBM Bietigheim vs Vipers Kristiansand (group A)
Sunday 27 September:
16:00 CEST: Odense Håndbold vs Buducnost (group B)
16:00 CEST, MOTW: Brest Bretagne Handball vs Györi Audi ETO KC (group B) 
To get up to date on all five matches in bullet-point style, read the round 3 preview from EHF journalists Adrian Costeiu and Sergey Nikolaev.