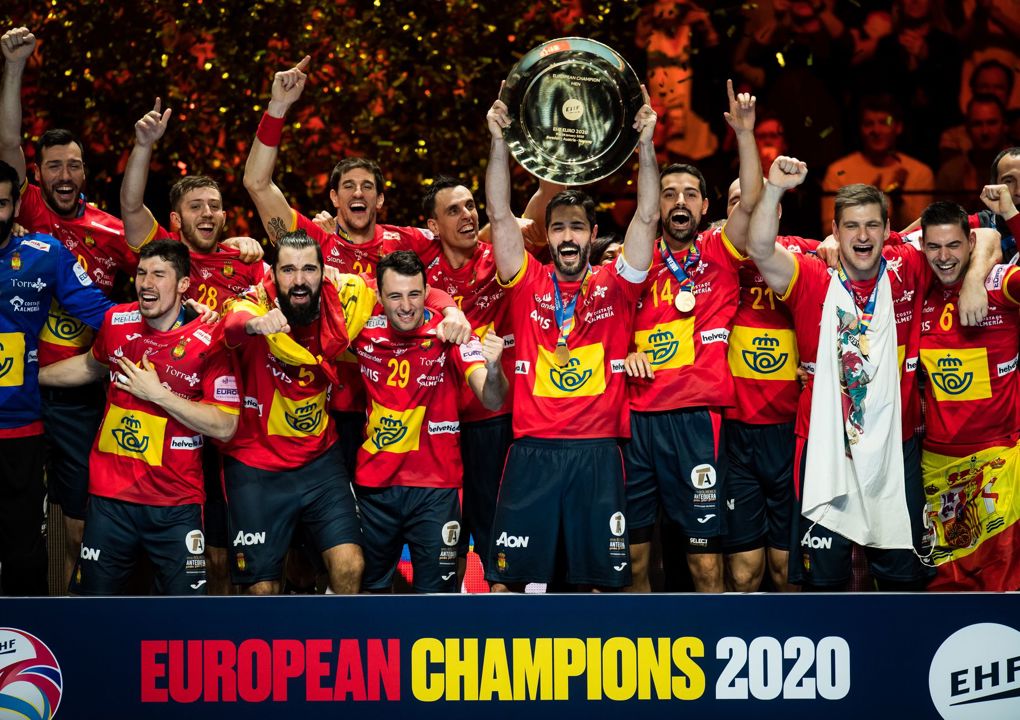 EHF EURO to go back to its roots with 2028 bid
This is the third of a four-part series to present the federations bidding for the EHF EURO events in 2026 and 2028. The awarding of these tournaments will take place at 14th Extraordinary Congress in Vienna on 20 November.
Back in 1994, the very first Men's EHF EURO took place in Portugal with the following edition taking place in Spain, two years later. Over three decades later, the Iberian neighbours have joined forces with Switzerland to take the championship back to its roots.
2006 hosts Switzerland originally planned to bid for the event on their own but have since decided to work together with the Iberian duo to emulate the three-host approach implemented by Austria, Norway and Sweden in 2020.
The joint bid of these three countries also symbolises an international flair of the hosts. Switzerland is traditionally not an EU country but nevertheless has close cultural and economic ties with the European Union. Multilingualism and cosmopolitanism are the hallmarks of the Swiss. International Switzerland is the perfect place for handball enthusiasts to celebrate a big handball festival: Every guest can feel at home when coming to Switzerland due to cultural diversity, four official languages and the geographical location in the heart of Europe. 25% of Swiss residents are "officially" foreigners.
It is very similar in the Iberian Peninsula where 58 million people live and almost 7 million of those residents are born on other parts of the planet. The Iberian Peninsula is, above all, a melting pot of cultures, resulting of the important political and cultural role that it has played throughout the history of mankind.






Spain have made the Men's EHF EURO their own in recent years, reaching the three most recent finals and winning gold in 2018 and 2020.
The expansion of the competition to 24 teams has been a blessing for Portugal and Switzerland as their qualification for EHF EURO 2020 was their first in a generation. This breakthrough provided the platform for them to make a real mark on the international handball scene and has whet the appetite to bring top-level international handball home.
Seven cities across the three countries have been proposed with Lisbon set to be Portugal's hub, Basel, Lausanne and Zürich to host matches in Switzerland, while Valencia, Barcelona and Madrid have been put forward from Spain.
Barcelona's Palau St. Jordi, Madrid's Wanda Stadium and the home of Real Madrid, Santiago Bernabéu, are touted as potential venues for the final weekend.
Assuming the bid is successful, the venues proposed by Portugal, Spain and Switzerland would be subject to the final approval of the EHF and the Organising Committee.