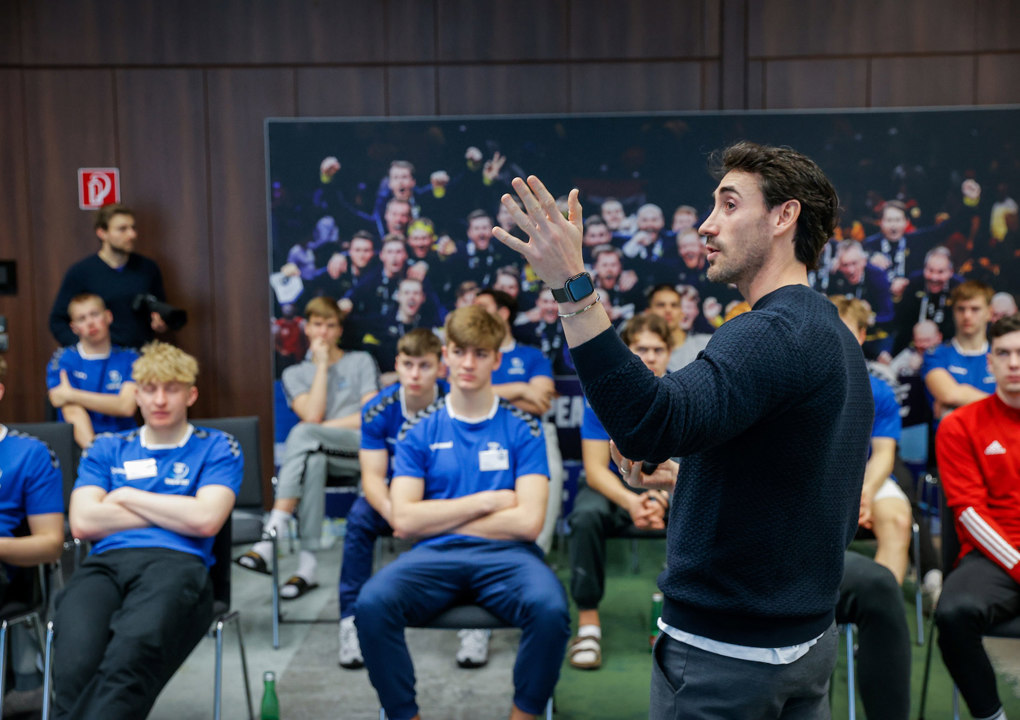 Practical nutrition advice on the menu in next EHF webinar
Following the recent release of a manual of nutritional needs for handball players in March, the next EHF webinar on Tuesday 25 April will delve deeper into how the guide can help players and coaches maximise performance through nutrition.
Manual co-author Alejandro Martínez of the University of Alicante will explain how the document can help athletes, coaches and staff alike. 
In the webinar, at 18:00 CEST on Tuesday 25 April, Martínez will talk through the practical application of the guide to the daily life of handball players. The webinar will help attendees understand the fundamentals of a healthy diet and nutrition, including the impact of allergies and intolerances.
Martínez will also talk about how to identify dietary and nutritional requirements according to energy expenditure, with a special emphasis on handball and how to ensure a balanced energy intake. 
The webinar will look at how food selection can impact on training sessions and matches, and also discuss the use of nutritional supplements in handball and their potential effects.
Registration for the webinar is free; click here to sign up.
Upcoming webinars:
Tuesday 25 April, 18:00 CEST: Food and nutrition in handball, with Alejandro Martínez 
Tuesday 16 May, 18:00 CEST: Mini Beach Handball, with Alexander Gehrer
Tuesday 13 June, 18:00 CEST: Key Factors for Athletes' Development, with Ricardo Clarijs and Roger Font
Photo © Uros Hocevar / kolektiff