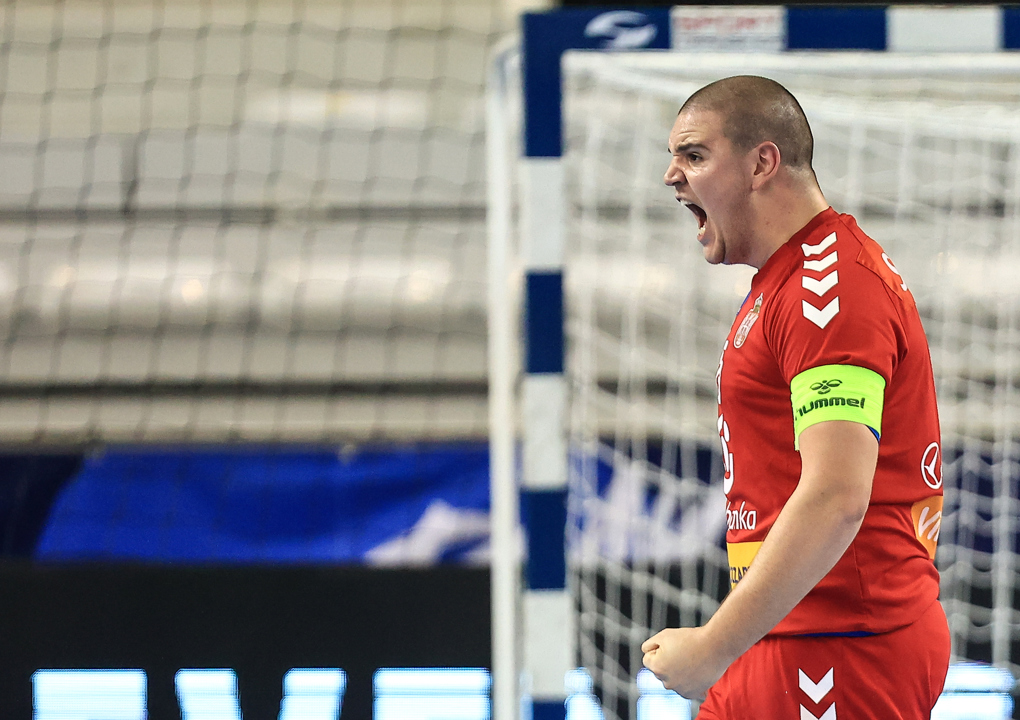 Summer blog: M20 EHF EURO semis ahead; RYT activities held
The Summer Blog on eurohandball.com guides you through all the action at the various Younger Age Category (YAC) and beach handball events taking place this summer.
Summer blog for Thursday 14 July 
rest day at the Men's 20 EHF EURO 2022 in Portugal, with Respect Your Talent programme activities taking place featuring ambassador Victor Tomas
semi-final schedule for Friday: Serbia vs Spain (17:30 CEST) and Portugal vs Sweden (20:30 CEST)
on Wednesday, Spain and Sweden booked the last two semi-final spots after beating Denmark and Germany, respectively
all matches of the M20 EHF EURO 2022 are available live and on demand on EHFTV (geo-restrictions may apply)
Thursday 14 July 2022
17:23
Our live blog coverage of today's summer events is coming to an end, as the four teams left in the race for the M20 EHF EURO 2022 title ready themselves for tomorrow's decisive matches. 
There is plenty of action waiting on Friday aside from the semi-finals, with the first cross-matches to determine places fifth through to 16th taking place. It all starts at 13:00 CEST with Poland vs Montenegro (places 13–16) and Germany vs Hungary (places 5–8). 
The semi-finals take centre stage in the evening:
17:30 CEST Serbia vs Spain
20:30 CEST Portugal vs Sweden
See you tomorrow!
17:11
A YAC event means activities for the EHF's Respect Your Talent programme! On the day off from matches today, those who have received Player of the Match awards at the M20 EHF EURO 2022 had the chance to learn from one of the legends of the game: Victor Tomas, former player for Barça and Spain. 
Tomas focused his workshop on the theme 'What makes a great player?' and discussed varied topics, with a particular focus on mental health. 
Read all about it below!








There is a mix of things that makes a player great. Of course, one needs to be great on the court, but also off the playing court it is important to take care of yourself, of your body and especially mental health. It is still a taboo subject in handball, in the society in general, but I think that mental health is very important for young athletes.
16:14
The excitement for tomorrow's semi-finals keeps building — and we have another feature to keep you entertained while you wait. 
Below, read all about Portugal's outstanding brothers Francisco and Martim Motim da Costa, who have both put on eye-catching performances at the M20 EHF EURO 2022, after a breakthrough season in the EHF European League Men. 
"We have a great relationship, and it is always amazing to play alongside with him. We feel great about playing with each other. Doing it throughout the whole season, on a club level, makes it even more special," says Martim Mota da Costa. 
Handball has been developing in Portugal. The best proof is that we are hosting this competition and, moreover, are in the mix to win it. Maybe other teams also look at us differently now and see us as one of the best sides in Europe, which is really amazing.
14:54
Spain have returned to the M20 EHF EURO semi-finals for the fourth time in five editions — what a record. And one key to their great championship so far has been Jan Gurri, who has not only shown a great ability to net goals but stunned with his breakthroughs — and no wonder, when one of his idols growing up was the Croatian great Ivano Balic, known for his seemingly impossible movements. 
Check out our feature on Spain and Gurri below!
It is beautiful to score a lot of goals — it is a lot of fun to do that. But, as they all say, defence wins championships. And we are really here to win the title, which would be an amazing feat.
12:59
The EHF EURO in Portugal is not the only Men's 20 event going on these days. We have already had the first M20 EHF Championship 2022 in Varna last week (won by Czech Republic), and we are about to throw off the second tournament, also at the Black Sea resort in Bulgaria.
The second M20 EHF Championship 2022 features teams like Israel, North Macedonia, Switzerland, and Romania. The group phase starts Saturday (16 July) and the final is scheduled for Sunday 24 July.
Here is the tournament preview:
12:36
You want more goals? You get more goals!
Here are the Top 5 Goals of the main round at the M20 EHF EURO 2022:
12:11
This is one of the best goals that helped Spain get past Denmark in their way to the semi-finals:
11:39
Sweden had to get past one of the tournament favourites, Germany, Wednesday night in order to book their place in the semi-finals. They did – and this is what it meant to them:
11:13
Looking back at the decisive matches of the main round, we will share some of the best clips from Wednesday night with you. And, to start with, some of the best photos:










11:00
Good morning and welcome to another edition of the Summer Blog!
Even though the teams at the Men's 20 EHF EURO 2022 are enjoying the last rest day of the tournament, there is enough to talk about and to keep you entertained today.
The main round in Portugal ended on Wednesday night, with Spain and Sweden claiming the last two spots in the semi-finals, a day after Portugal and Serbia had secured their places. Here is our review of the closing night of the main round: