EHF European League
Summary: Fivers shock in a night of close calls
The EHF European League resumed on Tuesday with round 3, the busiest day of the group phase so far. With 10 matches having gone down, look back at the live blog to bring you up-to-speed with everything that happened.
23:08
Until next time! I will leave you with some of the best shots from Tuesday's action...
22:40
Here are some of the best quotes from some of Tuesday's matches: 
Philippe Gardent, (head coach of Toulouse): "There are not a lot of things to say. We played like a third division team. Today, I'm not really proud of my team."
Xavier Sabate (head coach of Plock): "In the first half, we had a good defensive game, and our goalkeeper had a strong game. After the break, we were tired. The hosts fought until the last minute, but we were able to maintain concentration when it counted."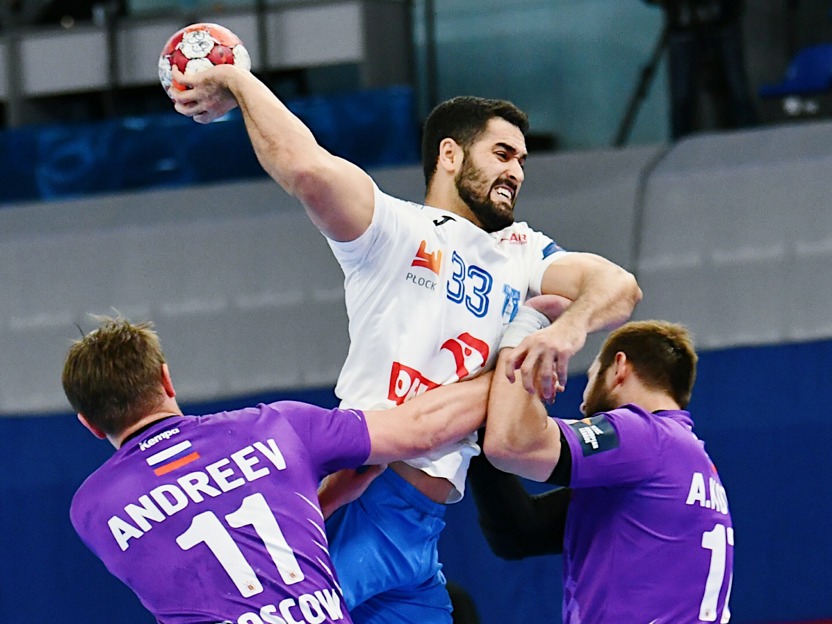 Martin Schwalb (Rhein Neckar Löwen coach): "It was a good, fast game and I like that kind of games. I always tell my players that I want them to act, not only react. I hope it's not only the kilos, but also our mindset."
Zeljko Babic (coach of HC Eurofarm Pelister): "A draw is a fair result after our great first half and reaction of the Swiss team in the second half. We played slowly and they profited and scored a lot of goals. At this level you can't play well just in one half. You must be good for 60 minutes."
22:32
A lot to consider when trying to narrow it down to four but here are my four best performances from Tuesday. Now all you need to do is pick your number 1!
22:19
RESULTS
22:13

After a HUGE back-and-forward match Kristianstad squeeze out the win. There was really nothing between the sides but possibly poor shot selection right at the end by Nimes sealed their fate. The Swedish side pick up their second win of the season and move to the top of group B in the meantime.
22:11
Brace yourself for some last-minute drama! 
22:05
Time-out in Nimes vs Kristianstad. Guigou has only scored two tonight but that last one felt really big. He gives the French side a two-goal gap with just five and half minutes left. What can Vranjes' Kristianstad muster up now?
P.S. Check out the lob-of-the-night below
21:55
The game of the night shift is though Nimes vs Kristianstad, the two are locked in what is a pure handball chess match. The biggest gap between the sides was three goals for a very short period of time. With the lead exchanging hands over and back. 

Watch the rest of the half HERE.
21:50
This is from earlier in the game but check out this silky-smooth wing to wing play. Just amazing. Magdeburg are now 25:19 up and it looks like curtains for CSKA. 


The 21-year-old Icelander Gisli Thorgeir Kristjansson is lighting up the scoreboard with his six goals. His fellow countryman Ómar Ingi Magnusson has netting his own four goals. Not bad outings so far from the Icelandic duo.
21:35
Tonight doesn't let up. In our other two ties we have USAM Nimes Gard vs IFK Kristianstad and it is neck-and-neck with the Swedish side leading by just one. While Abanca Ademar Leon came out tonight to make a statement against Metalurg, they lead 20:13 (!) after heading into the second. With of course Perez Arce (below) scoring 5/5.
21:24
HALF-TIME

21:22
This about sums up how my prediction is going! Let's see if CSKA come out for a strong second half...
21:12 
Oh, poor Dmytro Ilchenko rolled his ankle hard after bumping into a Magdeburg player, he limped off and his game looks over. Let's hope it's nothing too serious! 
21:05
Oh, the old "1-2" for Magdeburg, a goal from Steinert and a two-minute suspension for team captain Atman! That's gotta sting, as CSKA trail by two. 
20:57 
So far so good for my prediction. CSKA are doing as I thought (4:4). Extremely fast on the break and very aggressive in one-against-one. The question always is, can you keep this up for 60 minutes against a side as well versed as Magdeburg? 
20:49
A wise man once said: "Never give predictions". But that would be no fun now would it? 

So, I have the sneaking suspicion that CSKA could really push Magdeburg hard here tonight. Watch this space! I will have to eat my words here if I am wrong. 
Why don't you watch here to find out!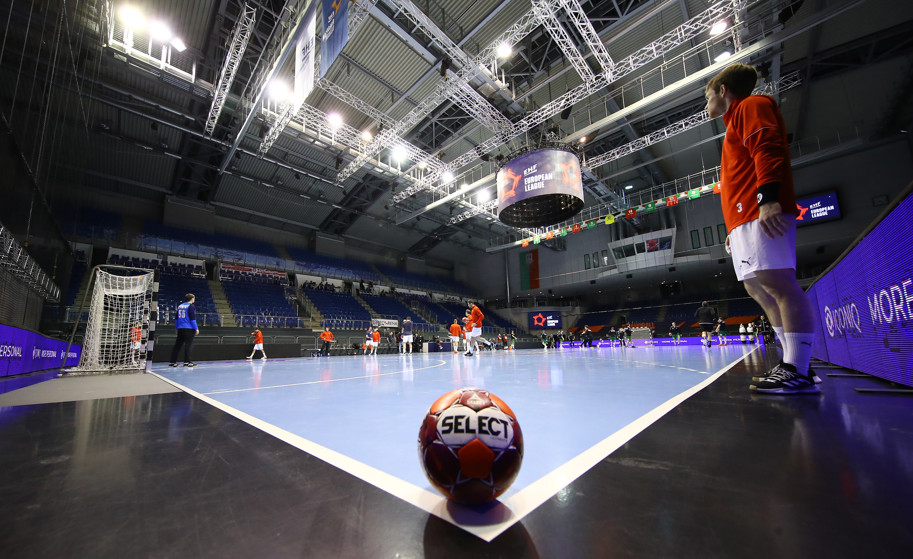 20:42
So, if that wasn't enough action for you, we have some more tasty matches coming up now on EHFTV: 



20:38
I mentioned before about the young Fivers side playing with confidence and this just sums it up. Marin Martinovic with a super wide spin on his shot here. This is one for the highlight reel we feel. Well done!


20:26
You gotta love the European League, just bursting with drama! Hard to keep up with all the action! Kadetten seem to be the side most prone to last-minute actions this season, they pull it level 25:25 to split the points with Pelister. 
20:20
RESULTS: 
Rhein-Neckar Löwen will be happy with their outing tonight, they are struggling with injuries in the goalkeeper and line position but looked dominant for large parts of the match. Plock, Nexe and Trebnje scrape wins; Fivers (!) and Alingsas get their first points after big wins as the Swedish side moves to second in group C for the moment.
20:14
Fivers steal the headlines once again! They pull off a massive and unexpected win against Fenix Toulouse! It finished 37:32! After beating Benfica earlier this season, Fivers have shown everyone that they are once againt not to be underestimated. Damböck and Wagner with 6 goals each netted most for Fivers.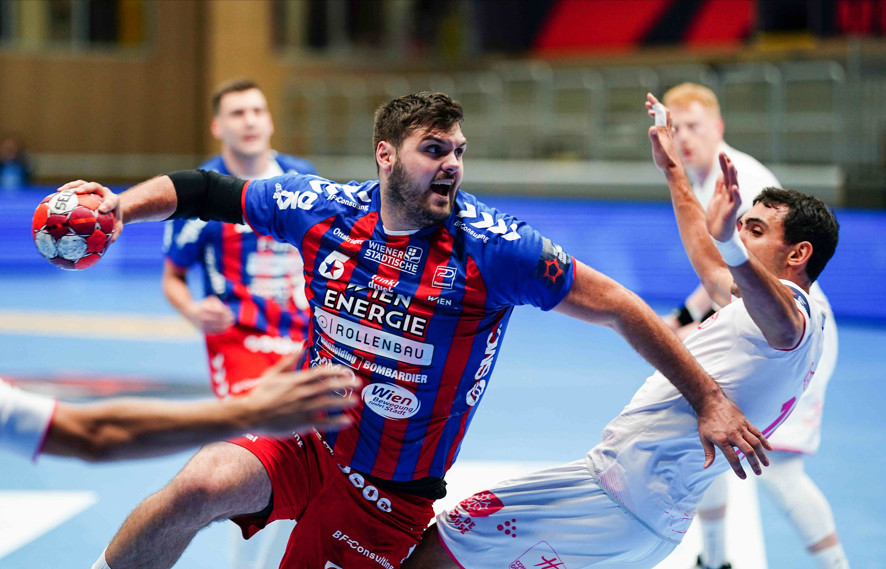 20:12 

And look at this! In Vienna Fivers are 5 goals up with only 60 seconds left. An historic evening for the team from the 5th district in Vienna! 
20:05
GOG 27:22 RNL: Back in Denmark and GOG are still struggling with RNL. Groetzki has been exceptional from the right wing, barely putting a foot wrong, netting nine from ten shots. While GOG have spread the love a bit on the scoresheet Jacobsen is still the man from the men in yellow and red, he has 12 (!) goals to his name so far.
20:01
There is a confidence to this young Fivers side that is a real joy to watch. A win tonight would be massive for the club.
19:45
In Vienna, Fivers are putting on an amazing performance as they find themselves five goals up at the start of the second half against Toulouse. Can the side from the Austrian capital steal all the headlines once again and pull off another shock? Watch their match HERE.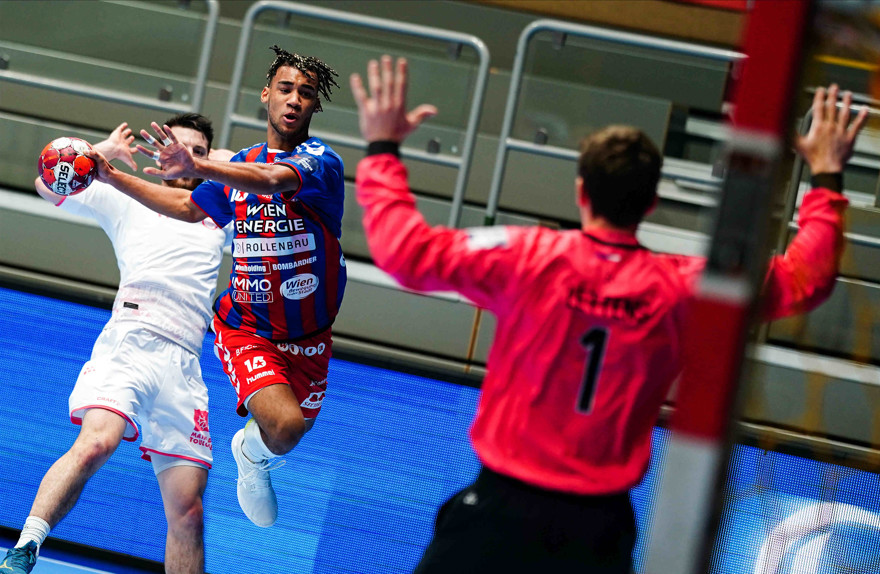 19:43

Join us on EHFTV for the second half! 

The big question is for me: Can GOG diversify in attack? Everything has come from this left-hand side of the court, it came as no surprise that Löwen were able to figure them out and put a nice cushion between the sides. 
19:23
HALF-TIME: GOG 14:19 RNL:
The Danish side will be happy to hear the half-time whistle as during the last 8 minutes the RNL back court really started to stretch them. It is hard to even comprehend that only three (!) GOG players have scored in Jacobsen (8 goals), Pytlick (5) and Anderson (1). Löwen have enjoyed spreading the goalscoring with six different names making the scoresheet. Lagarde with six is their top scorer.
19:22

Roman Lagarde is really starting to show his quality, he is looking very impressive opening up the GOG defence and really making them work hard. The French international has netted six so far.
19:17 

GOG 13:16 RNL: One man who will be happy with his first 30 minutes will be Löwen's Kirkelokke who has netted four so far against his old club.
19:13

Red card for Lukas Nilsson for 3 times 2 minutes, a massive blow for the Löwen backcourt. 
19:07
GOG 11:9 RNL: Scoring 7 goals in a game is a great performance but scoring 7 goals in 16 minutes is how Emil Jacobsen does it! Amazing talent this winger is! GOG keep their nose in front.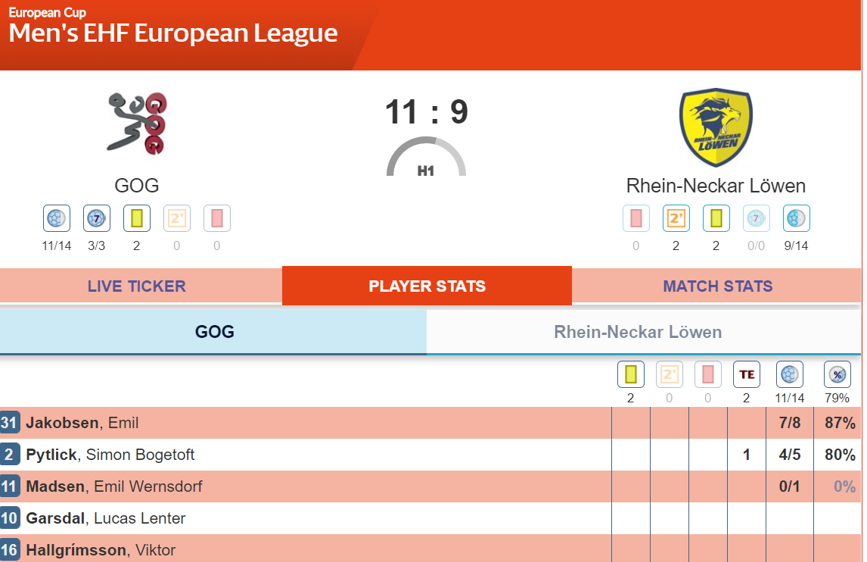 18:53

GOG 3:3 RNL: We are all square after the opening few minutes here as the teams put out their feelers. Emil Jackobsen has scored two from the wing for GOG and boy can that man jump! 

Watch the match HERE.


18:45
And for the first batch of matches we will focus on the heavyweight bout between GOG & Rhein-Neckar Löwen in Group D. Gog have two points after two games while the Lions throw-off their first official European League group phase match tonight.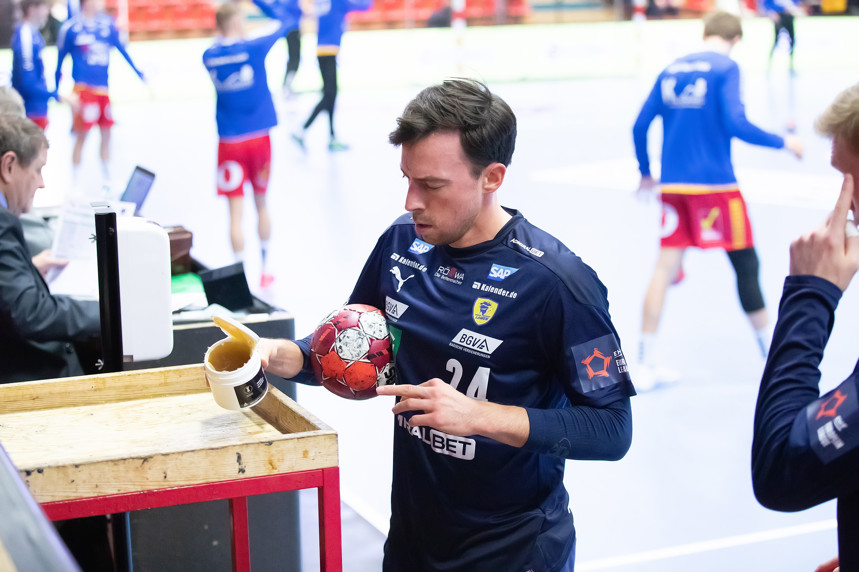 18:40

We are just 5 minutes away from the first bunch of matches. You can catch all of them on EHFTV.com of course! 


18:24
Swedish side Alingsas HK have travelled to Turkey to take on Besiktas Aygaz in Group C, both sides looking for their first points and their S&C coach gave us a sneak peak of the warm-up,


18:13
And the discussion is flowing over on Twitter with Filip Mishov breaking down tonight's important tie for Pelister against Kadetten Schaffhausen. Click on the tweet below to read his full thoughts...


18:06
Welcome to tonight's coverage of the EHF European League Men round 3, and boy do we have an evening packed with action! This evening, we have 10 matches with plenty of drama and interesting story lines in store!
12:54
With a few hours until we get the coverage properly up and running, we'll leave you with some of the best goals from round 2 to whet your appetite for later.
12:30
Good afternoon everyone and welcome to our live blog for this evening's European League action. After a couple of weeks off, Europe's new-look second-tier competition is back with 10 matches to keep you warm and entertained on a dark November evening.
Here is what we have live on EHFTV today.